If you are one of the many who has been fascinated with this gem, here is a list of games like The Witcher 3 , which you should definitely try.
The Witcher 3 is one of the most acclaimed games in the RPG genre. The complexity of the missions and the quality of its graphics have made it a benchmark and a piece of luxury for many gamers around the world.
The Witcher 2: Assassins Of Kings
Although its predecessor The Witcher 2: Assassins Of Kings was not as successful as The Witcher 3, it is a game that also retains an interesting theme, and a attentive attention to detail. With four different starts and sixteen endings , this video game offers you a wide range of possibilities to have fun and test your skills as a gamer.
However, for you to understand the background it is necessary that you know a little about the history of Geralt de Rivia , since it is part of it precisely. This way you can better enjoy the experience and enter this unprecedented adventure.
Red Dead Redemption 2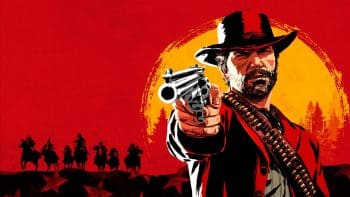 The recent invention of Rockstar Games Red Dead Redemption 2 , is one of the biggest bets that this company has been able to perform. It is undoubtedly a memorable work for lovers of artistic and creative quality , since its settings are true works of art in the different natural ecosystems are portrayed, and their characters are exceptional.
In general, it is a video game in which you will be able to experience in the most realistic way, the life of the bandits of the old North American west . Immersing yourself in stories, which are worth tracking down.
Assassin's Creed Odyssey
The recent installment of the Ubisoft saga Assassin's Creed Odyssey , is characterized by taking place in the environment of ancient Greece . And although its missions are not as strict as those of the previous games, the option to carry out combats and play in a group , aspect that makes this game a pleasant activity to share with friends.
The quality of the animation and the scripts is also undeniable, taking the player back to a time of mythologies, gods and muses.
Monster Hunter: World
One of the things that The Witcher 3 and Monster Hunter: World is the monster hunt. So if you were in awe of the CD Projekt RED video game, surely you will love this Capcom proposal, in which you can immerse yourself in different wild landscapes to test your talents as a hunter.
This game also stands out for its versatility, as it can be played alone or through the multiplayer drop –in , which allows you to invite multiple people to a mission, regardless of their location. And also to be able to explore the map at any time without any problem.
Oblivion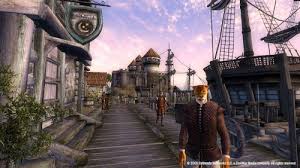 Despite the low animation quality compared to previous games, Oblivion is one of Bethesda's best proposals to date. It offers the player complex systems, the ability to adjust the character to their liking, and the ability to create own adventures .
All you have to do is pass the introductory mission, so that you can enter the province of Cyrodiil, discover all its settings and appreciate its landscapes, in the way you want.
Fable Anniversary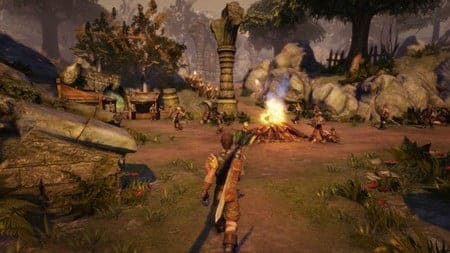 Fable Anniversary is one of Lionhead's most popular games, which has not gone out of style to this day. It is currently completely remastered for Xbox 360 and PC, so it can be enjoyed by gamers of all ages. from those who remember it with nostalgia to those who discover its excellent plot for the first time.
But unlike the original version, this one comes with a higher degree of difficulty, which puts even the toughest players to the test. Ideal for you to improve your skills, and take them to a higher level.
Dragon Age: Origins
This BioWare offering, Dragon Age: Origins is considered by many to be the best of the series. And if you like The Witcher 3 this video game will undoubtedly love you, because it also shares the same medieval theme and gives you the possibility to fight at your own pace, with a character that you can create as you wish.
It should be noted that its dialog options and scenarios are remarkable strengths that attract the attention of any gamer.
Divinity Original Sin 2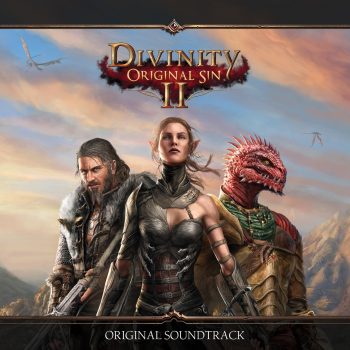 Larian Studios video game Divinity Original Sin 2 , is ideal for those who like structured missions. Well, in it there are a whole series of circuits, which must be overcome consecutively , to advance within the game.
This gives you the possibility to play alone or accompanied by up to three companions more. You decide the way in which you want to discover the world of Rivellon and enjoy the careful narrative of this work.
Middle-earth: Shadow of War
This video game Monolith Productions Middle-earth: Shadow of War , It is characterized by being an action role in the third person, and by giving you the freedom to move through it without any problem. It also has more than a hundred skills , which you can use throughout the game in the way you want, an aspect that makes it even more exciting.
Have fun discovering the Nemesis system and honing your skills to control Talion.
Horizon Zero Dawn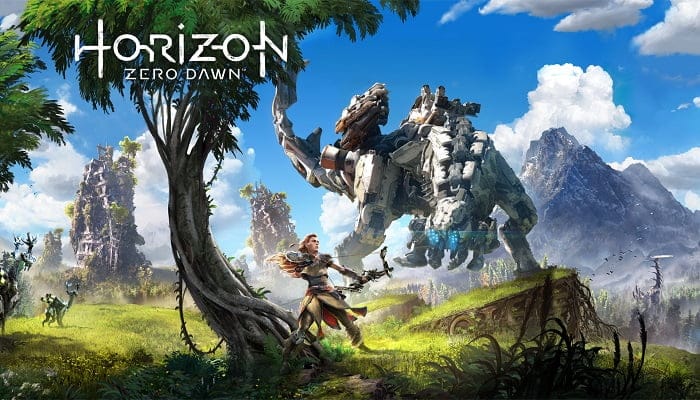 The game created by Guerrilla Games Horizon Zero Dawn , it offers you a wide range of amazing landscapes that you can discover through Aloy, an intrepid archer that you must control to carry out different missions. Use the weapons at your disposal, create new ones and save the Nora tribe by eliminating their enemies.
Before you finish, remember to visit some of our most read articles:
We hope you have enjoyed this post and that you found the information you were looking for. If you think that we should update any information about Games Like The Witcher 3 or that we have made a mistake, do not hesitate to write to us!