Dwarf Fortress is a single player simulator, generated in ASCII code, that introduces us to an adventure universe and fantasy. Due to its age, you may be looking for newer games like Dwarf Fortress.
It is often considered a "must stop" in terms of the sci-fi genre. If you've been through the entire game and want to find something similar, be prepared. In this list of games similar to Dwarf Fortress, you will surely find one that quenches your thirst for adventure.
RimWorld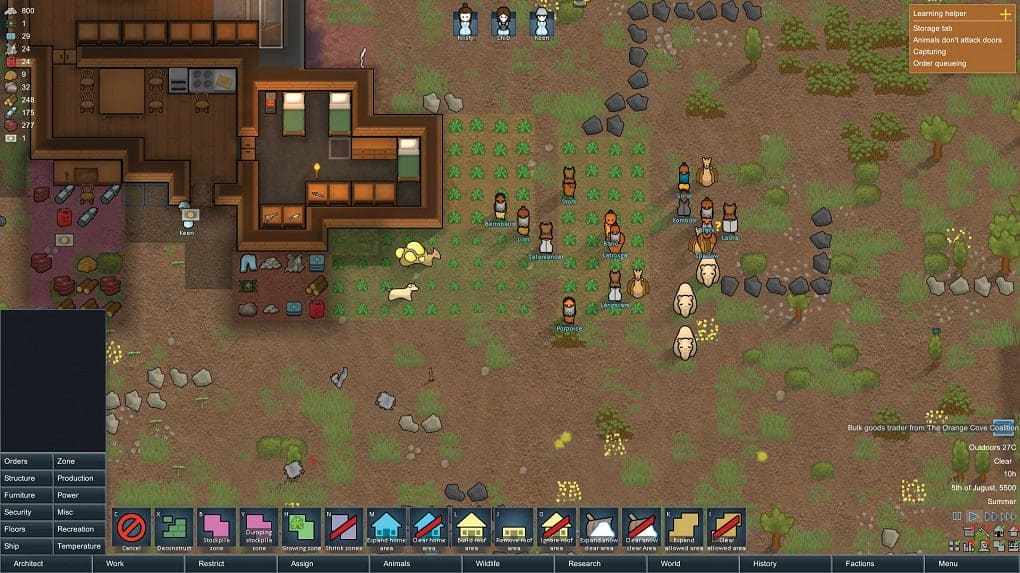 RimWorld introduces us to three survivors of a SpaceLiner crash as they attempt to build a colony < / strong> in a contiguous world on the edge of space.
Take care of the needs, health and moods of the colonizers, and show off your weapons, armor and accomplished structures.
Gnomoria
Gnomoria contemplates a village management sandbox game where we will help a handful of gnomes to develop and become a prosperous kingdom. To do this, we will learn to build buildings, make objects, plant traps and dig for precious stones.
Stonehearth
In a world of adventure where survival is an impressive feat, our duty at Stonehearth will be to help a group of villagers to make a home for themselves in unfavorable territory. This will be possible by building settlements and shelters, ensuring food, and supporting the growth and expansion of the village.
Banished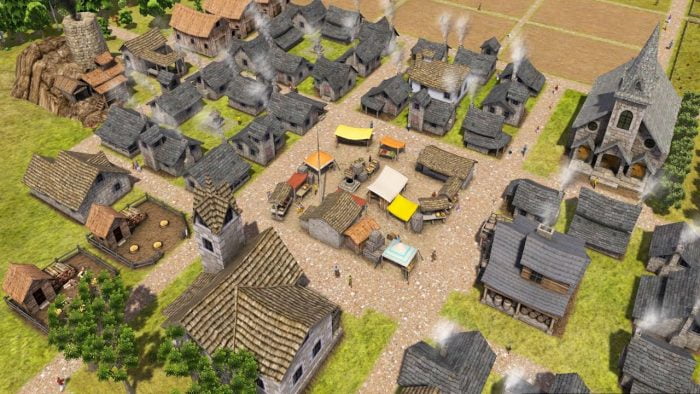 Banished is one of the games like Dwarf Fortress, to build cities, in which we will manage a couple of travelers who they choose to start a new life in other lands. You will have to help them hunt, gather, farm, fish and various sustainable practices to ensure their long-term survival.
Prison Architect
If you've ever wondered what it feels like to run a maximum security prison, Prison Architect is your favorite game.
You will have to build safe and impenetrable cells with your workers, who will not be able to rest until everything is comfortably accommodated to receive more prisoners.
Oxygen Not Included
Oxygen Not Included hardly needs an introduction. It is a simulator of space colonies where you will assist your characters in their survival process in an isolated area on a planet where oxygen is not only scarce, but full of dangers. Take care of their needs and health and everything it will work out -or maybe not. –
Planetbase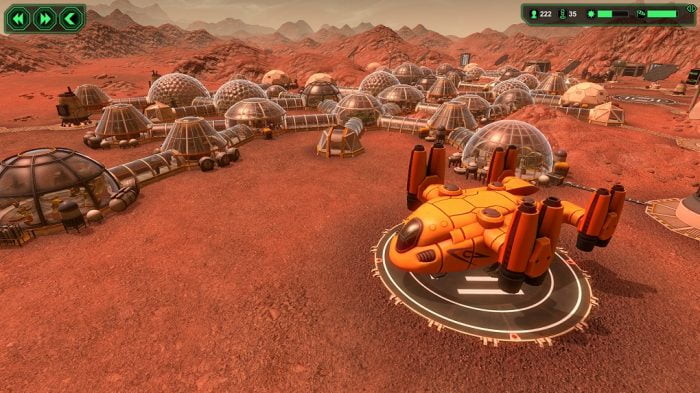 If you like games like Dwarf Fortress, you will like Planetbase , a strategy game in the which you will guide a group of space adventurers to establish an outpost on an unknown planet. You will act as an architect and manager of basic needs, such as oxygen, food and shelter.
Clockwork Empires
In Clockwork Empires , the Empire orders a group of settlers to settle in an uninhabited region, with the purpose of starting a new life.
As a supervisor, you must instruct them in gathering resources to build a livable village and find ways to survive. If the strategy is good, you will have more settlers and more supplies.
A Game of Dwarves
In Game of Dwarves you will play the Dwarf Prince, who seeks to recover the land that was stolen from his people. To do this, you will have to take charge of a settlement of explorers, with which you will investigate and mine the lands, find hidden treasures throughout the map and manage the resources using an appropriate strategy.
Craft the World
Craft the World is one of the Dwarf Fortress-like strategy and sandbox games that allows < strong> explore a randomly generated world plagued by dangerous creatures.
You will have to build a Fortress or shelter, gather resources and make all the objects, weapons and armor necessary to survive.
Kingdoms and Castles
Kingdoms and Castles is a medieval city construction simulator where we will have to build and maintain what will start as one humble village to turn it into a prosperous cosmopolitan city with a huge and imposing castle. Do you dare to take on the challenge?
Startopia
In Startopia you will be in charge of rebuilding and managing abandoned space stations. You will have to accommodate the basic facilities and other moderately profitable ones, and later to hire some extraterrestrials to manage them.
By taking advantage of them, you can build more elaborate facilities , promote or fire employees, and repeat the cycle.
Dungeon Keeper 2
Have you ever considered being the antagonist in a video game? Well, at Dungeon Keeper 2 you have the opportunity to discover your malevolent side while building an underground empire.
You will have to attack different cities of the kingdom to get some gems whose power will be key to taking control of the world.
Master
Domina is a gladiator-themed combat game, where you will have to preside over shows and sports of violence and brutality in order to keep your precarious empire running.
If you can keep your gladiators alive for long, and win multiple victories, it is possible to cry out to be freed from the horrors of slavery.
Castle Story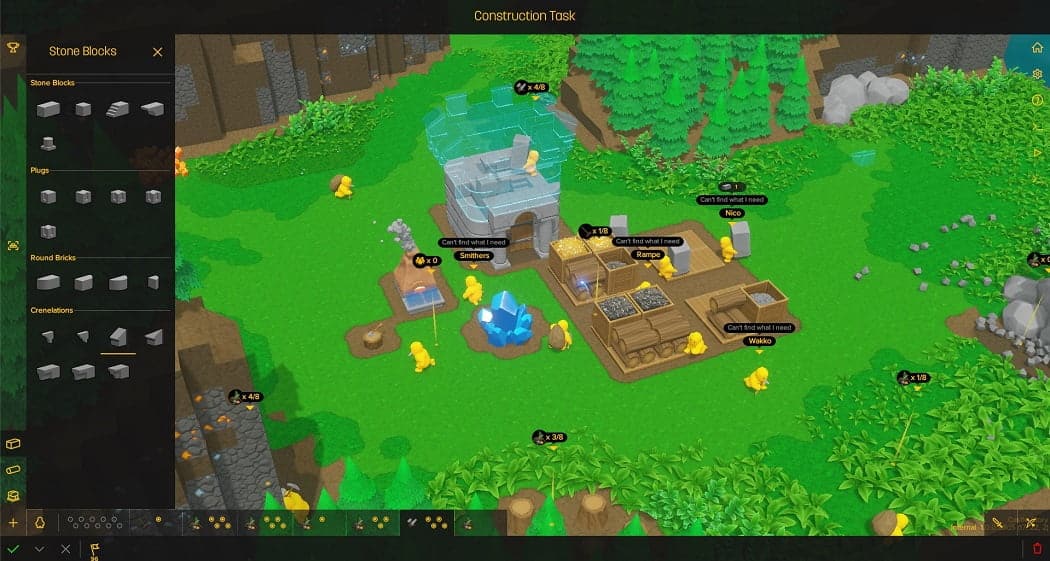 Another game like Dwarf Fortress that covers a medieval theme is Castle Story . As a voxel-based strategy game, you can build castles from scratch with the help of little assistants called Bricktrons.
You will have to explore the map to uncover mysteries, fight dangers, and defend your territory from hostile threats and other players.
Wiggles / Diggles / Gnomy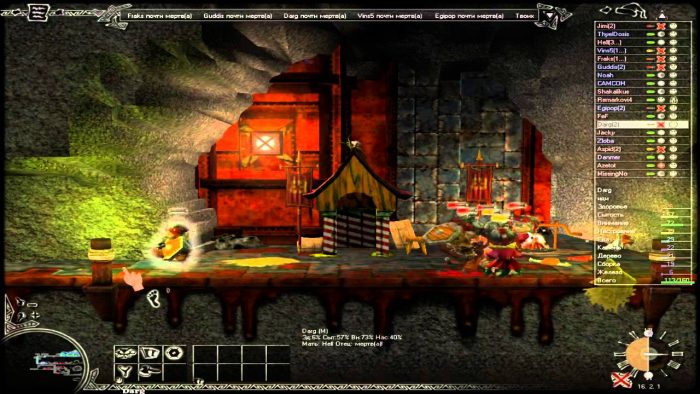 Wiggles is a scrolling strategy game side with a 3D engine in which your team of dwarves can make weapons, tools, buildings, shops and manufacturing workshops in the caves that you discover.
You will face creatures and do small missions that will contribute to the main mission: chain Fenris, Odin's dog.
Space Heaven
Space Haven is a base building game where you will have to lead a group of civilians trying to get a new home.
They will build ships with limited resources, you will have to monitor the environment conditions, needs and moods of the team and find other space groups.
Spacebase DF-9
Perhaps one of the most peculiar games among games like Dwarf Fortress. At Spacebase DF-9 , it will be your job to help cement the home of a group of humans and aliens seeking to rebuild their lives.
In addition, you will have to deal with the problems and conflicts of life in space while mining asteroids and protecting yourself from the impact of asteroids.
Towns
To round off our list of games similar to Dwarf Fortress, we have Towns , a strategic RPG that allows us to manage a settlement located above an active dungeon, only, instead of being the heroes, we are the city itself.
We must attract heroes to fight monsters, level up and obtain skills that serve to defend our lands from all evil. Original, right?
Well, this is how this list of top games like Dwarf Fortress ends. We try to make it a varied compilation, so that you can find that ideal video game and enjoy hours of entertainment in the purest gamer style.