Much is said about Runescape and its golden ages, in which its online gaming community exceeded the limits of imagination, and little emerged to little other games like Runescape, trying to achieve their success.
Currently, its popularity has declined a bit, although alternative versions of the game have been created, with improved graphics and even availability for mobile phones.
However, and although it is considered one of the first existing MMORPGs, we currently have other games similar to Runescape, and they are worth knowing. Shall we start?
Wakfu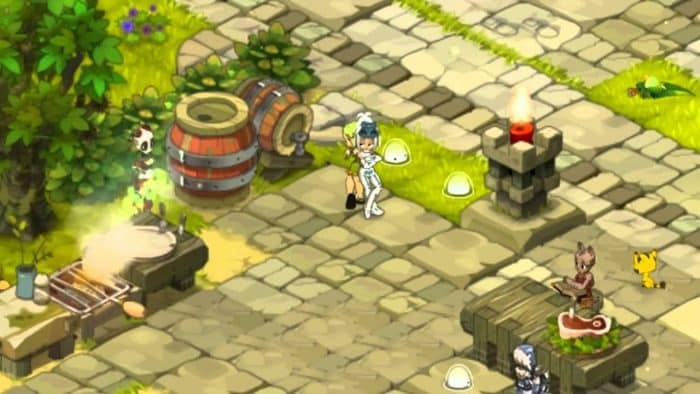 Wakfu is an MMORPG created by the same developers as Dofus, and is based on tactical combat by turns. Its graphics look cartoonish, and feature their own farming and item crafting mechanics.
Its events take place 1000 years after Dofus. We recommend that you read more about Dofus to understand it better.
Dofus
Dofus is a paid membership turn-based MMORPG. Although some of the contents are available for free.
To access all the functions you will need a monthly subscription of at least € 5 (you can pay the equivalent with game money). This game is made in flash, although it has changed a lot since its inception.
World of Warcraft
WoW is a monthly subscription MMORPG that requires little introduction. It is made up of everything its own universe, with continents, characters and history that make it take on a life of its own.
It was released in 2004, and has continued through expansions that have improved and expanded the game over time. Currently, is one of the most popular games like Runescape of its kind, although currently you can also play its Classic version.
Rift
Known among some players as the free WoW, Rift is an MMORPG where you can customize your team, make items, collect resources and fight enemies throughout your adventure.
Some have criticized it for considering it a game where you pay to win, but that will depend on what each user experiences.
Project Gorgon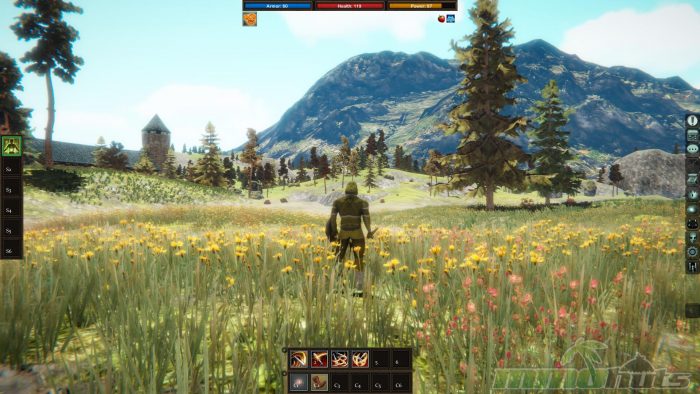 Next on the list, Project Gorgon, probably tops the list of Runescape-like games, although their graphics are similar to those of World of Warcraft in its early days.
Its fantasy plot gives us an immense world to explore, missions to complete and an active community. The combat style can be varied, so you are not subject to a specific class as in other games.
Archeage
Archeage is another subscription game that innovates the concept of traditional MMORPGs, incorporating gathering, building and exchanging resources to build ships, houses and castles. Some consider that the game used to be amazing and has now been ruined. Will you judge it for yourself?
Neverwinter
Neverwinter is a free MMORPG based on the Forgotten Realms of Dungeons & amp; Dragons. Its gameplay is based on history.
After the disappearance of the last lord of Neverwinter, the city fell into chaos and the dead began to attack, and you have to find out why. A special feature is that players can create new places that are not part of the story.
EverQuest 2
Developed by Sony, Everquest 2 allows create characters, complete missions, explore the world, fight enemies and search treasures.
It offers a large number of races to choose from, such as Human, Barbarian, Dwarf, Scholar, Ogre, Iksar, Troll, Gnome, Half Elf, High Elf, Medium, Forest Elf and Dark Elf.
Mortal Online
Although its graphics are outdated and it has some problems playing it, if you manage to solve this, you will be able to enjoy Mortal Online. You will have the possibility of explore the world, brutally murder anyone who is looking for trouble, conquer cities, tame animals and much more.
Wartune
A free game with 2D graphics,  where your duty will be to embody a brave hero whose main mission is to save the world and humanity from Yaros, a God who a thousand years ago struck the world with the savage army of he.
Wartune is still one of the most popular games like Runescape, and has a good number of players online.
Planeshift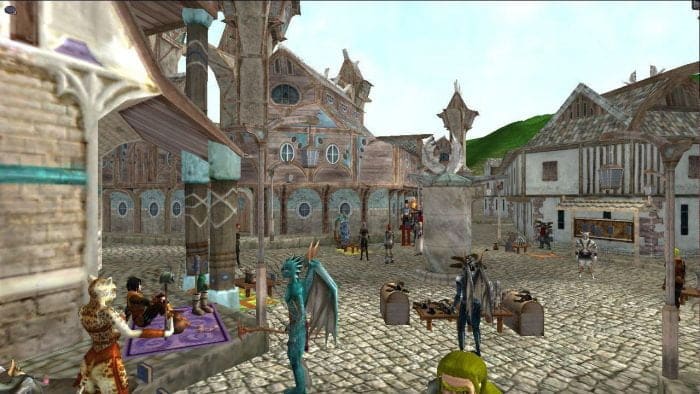 Planeshift is a game consisting of around 9 playable races with distinctive characteristics. Among its peculiarities compared to other games like Runescape, is that you can discover more about the underground world by reading books and talking to non-playable characters.
Eternal Lands
Eternal Lands is an open source game that takes place in a medieval fantasy world. It is still in beta, but it is already perfectly playable.
In it, the concept of classes is abandoned. In fact, its dynamics is that players can learn everything they need to know to fight by other means, until they find their ideal style.
Last Chaos
In Last Chaos you have all the classic elements of an MMORPG: classes, groups, brotherhoods, clothing of items, pets, missions and equipment that you can upgrade by looting creatures, buying them from players or in a shop.
Among the pets that you can tame are horses, polar bears, pandas, jaguars, succubi and even dragons.
Ultima Online
Ultima Online is among the Runescape-like games that, since 1997, have grown through various expansion packs.
It is considerably popular due to its extensive player versus player combat capabilities. In fact, they have two types of servers, one only for consensual combat and the other for combat without the need for consent.
Drakensang Online
Drakensang Online is an online European RPG that, in addition to being similar to Runescape, also shares similarities with Diablo.
Despite the changes that it has undergone over the years, and being a browser game, it offers pretty good graphics and elaborate gameplay. The only thing it needs to be more similar to Runescape is to add the professions, resource collection and variety of classes.
Although Runescape continues to have fans around the world, the truth is that sometimes we need a new look. For you, which of these games like Runescape is the best of all? Which one would you dedicate the most time and effort to? Share it on social media and tell your friends!