If there has ever been a game that has touched our hearts, it has been Undertale . Therefore, today we have managed to bring you a set of incredible games like Undertale that we know will fill the void left by this beautiful indie RPG title.
From indie developer Toby Fox, this video game gives a buzz in terms of your moral choices, and how they affect every step you take. Its characters and its story are clearly the differentiating factor, and there are not many games that are quite like it.
OneShot
One Shot is a story-based adventure video game, with multiple puzzles, where you will be Niko, a hero with catlike aspect that tries to bring light to a world without sun.
What stands out the most in games like Undertale is the music and history sections. OneShot is no exception. As if that were not enough, you should be careful with your decisions, since you will only have one chance to do things right.
Always Sometimes Monsters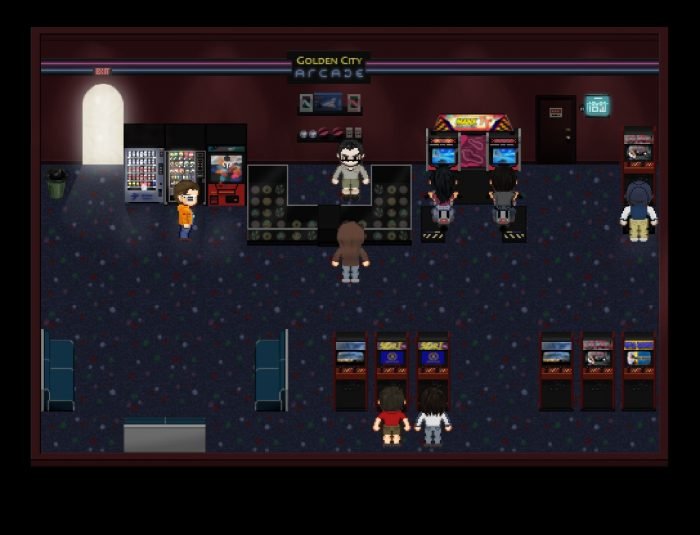 Always Sometimes Monsters really puts us in difficult positions and tests our morality by time we deal with everyday situations.
We will have to overcome existential crises and other hard times in order to regain the love of our lives. Are you willing to pay the price? Being good or bad will be your final decision.
Finding Paradise
It is the sequel to another of the games like Undertale, Finding Paradise . In it, you'll take control of Sigmund Corp doctors, Neil Watts and Eva Rosaline, as they come in and try to alter the memories of a dying old man.
You will have to gather clues and alter his consciousness to f ease his transition to "paradise." It is the only way to calm his final regrets before he dies.
To The Moon
Narratively, To The Moon is the prequel to Finding Paradise, and also addresses very assertively the subject of mortality. Will this dying patient be able to unravel the secrets of his childhood sweetheart as he begins his liftoff to the moon?
In this installment, Dr. Watts and Dr. Rosaline delve into the memories of Johnny in his last moments, trying to fulfill his last wishes.
Rakuen
Rakuen is another of the games like Undertale that addresses a fairly mature theme, that they involve feelings of pain and death.
This children's adventure story takes us to a very curious fantasy world with our dear mother, where everyone seems to be upset: from an onion, mushrooms and angry spirits. If you put your mind to it, you can achieve your dreams, even in this strange world.
The Church In The Darkness
In The Church In The Darkness we travel to the '70s, where we will play Vic, a former police officer who tries infiltrate the Collective Justice Mission so he can track down Alex, his nephew, before he joins a dark brainwashing cult.
In the meantime, we will have to take down and dismantle his operations, gather information and prevent our capture. We promise that your nerves will be on edge as you take on this cultured maniac.
HEADLINER
Headliner is one of the most unique games like Undertale in its style. As a newscaster, you will be in charge of deciding what news appears on it.
Be careful, because all the decisions you make and the titles you choose will shape and change the world as you know it.
You decide if you will be a faithful promoter of world peace or press the limits of journalism to create potential lawsuits in society and put everyone in danger.

Among the bleakest in this list of games like Undertale, we have Mad Father , a survival horror RPG . You will put yourself in the shoes of Aya, a shy and lonely girl, who will solve puzzles and look for clues to discover the reality after the death of her mother.
To do this, you will have to unravel the terrible secret that your father hides, encountering all kinds of horrors: from zombies, undead dogs and horrible mutant masses. Are you ready to know the truth?
Angels of Death
Angels of Death is one of the games similar to Undertale but with a slightly darker tone. This adventure and horror video game was adapted into a manga and anime series, with Rachel Gardner, a 13-year-old girl, and Isaac Foster, a 17-year-old teenager, who will find themselves wandering around a abandoned building.
They will have to solve some puzzles and kill the boss of each floor, known as Angels of Death. The last boss is the strongest of the angels, and you will be surprised to learn his identity.
Alicemare
Alicemare , as part of the Undertale-like games, is set in an alternate reality. It is a horror and adventure installment, without fighting, and dedicated mainly to exploring terrifying settings, rather than putting yourself on the edge of your seat.
In this world, nothing is what it seems, and you should be careful, as those who claim to be your friends may simply be using you. Although the narrative is sometimes complicated, its music and characters add depth to this RPG.
West of Loathing
Although at first glance this may seem like a graphic adventure game, West of Loathing is from games like Undertale , the one where you will have to read the most. However, the essence of the game is centered on the classic RPG turn-based combat.
The protagonists will be stick figures, and the story – hilarious, by the way – takes place as a parody of the classic Wild West movies that were so popular in their due time. It is worth taking a look.
Oxenfree
Oxenfree places us on Edward Island, a boring and silent setting, where people start to disappear and you are trapped in different temporary deformations.
Everything indicates that you have unleashed some kind of paranormal forces in this place, so, together with your friends, you must return things to normal.
An island full of mysteries and secrets, where you will have to keep your friends close and make the right decisions or you could regret it forever. Do you think you can escape?
As you can see, this list is full of games like Undertale with different types of environments, mechanics, plots and stories -some quite dark-. Even so, they all share common elements that they make it addictive and special. We invite you to try one and share this list with your friends. You dare?