7 Ways to Die is a sandbox video game belonging to the survival horror genre. Its post-apocalyptic plot leads us to despite the fact that there must be many games like 7 Days to Die; however, this one in particular has its own charm.
Despite being stuck in its Alpha number 15, that hasn't stopped its popularity among PlayStation 4 and Xbox One users.
In this ruined world, the undead have taken over, caused by a virus that decimated the human population, and transformed them into creatures without their own control.
It will be your task as a human survivor to cooperate or compete with others for resources, build weapons, bases and the clothing necessary to fight your zombie enemies and live to tell the tale.
If this whole story does not convince you, or you have already finished the game, you may now want to embark on some similar survival title. Therefore, we bring you a list of games similar to 7 Days to Die that you cannot miss. Let's get started!
State of Decay 2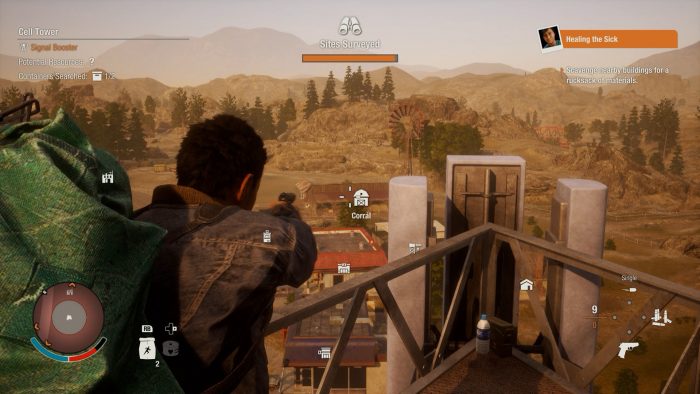 As in any of the games like 7 Days to Die, the mission in State of Decay is to survive. Why? Well, it turns out that we appear in another post-apocalyptic world, where we will have to find and ally with different survivors to be able to deal with this new reality.
As far as we know, each survivor has special abilities that will serve to strengthen your settlements and defend them from zombies. Did we mention that there were zombies? Well, yes, and every decision or action you take within the game will affect them, you, and the world around them. Good luck with that!
Mist Survival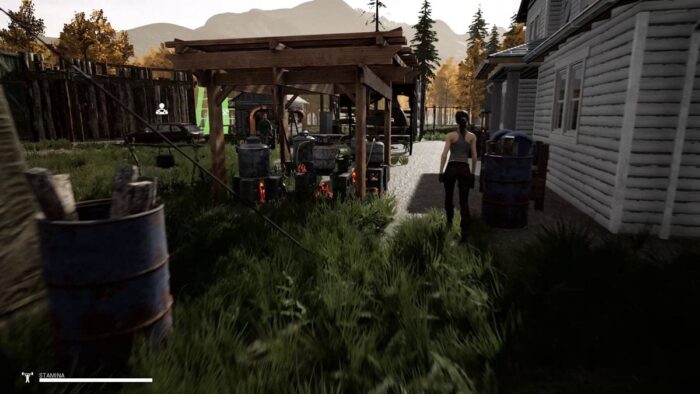 Mist Survival takes a slightly unexpected turn, and it is that you have to put yourself in the shoes of a human being who It is immune to the attacks of a mysterious virus that is decimating the world's population and turning them into zombies.
You will be able to ally or fight against others for the available resources, raise animals for consumption, protection dogs and find different supplies s for construction and to heal yourself.
You can even catch other players by setting traps around your makeshift base and touring the world amid an absurd amount of dangerous infected. But beware! Do not do it while the fog appears, it is more dangerous than you imagine.
Project Zomboid
This top-down sandbox-style computer game is perhaps a bit different from other games like 7 Days to Die. Compared to other zombies, those in Project Zomboid are quite slow.
But don't underestimate them; Hiding from them without being detected will not be an easy task: they have enviable vision and hearing.
In this case, you will be located in the cities of Muldraugh and West Point, and your objective will be to survive as long as possible against an endless horde of zombies.
To do this, you will have to tackle different strategies: From keeping the lights off at night so that the zombies do not detect you, to dealing with other diseases -including depression- and reinforcing your base with trees that you are cutting down around the world. Are you ready to deal with this?
Fallout 4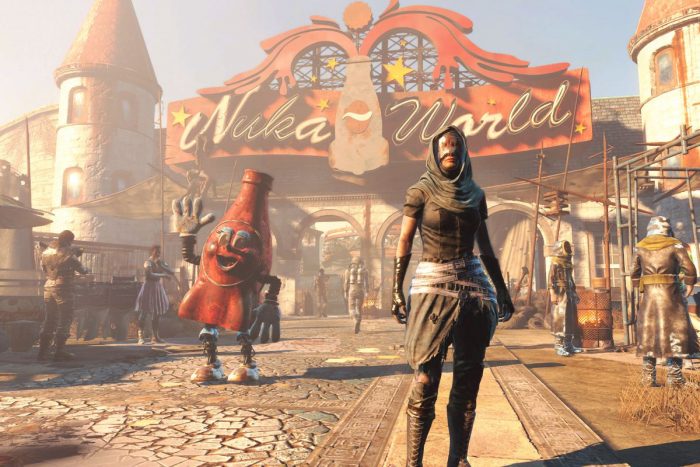 This action RPG places us as the only survivors of Vault 111. Depending on our choice, we can play as Nate or Nora, whose only objective will be to find his son Shaun, who he has been kidnapped by a group of strangers.
In addition, you will try to exact revenge on these people, who not only took your child, but also murdered your partner.
To meet with your mission in Fallout 4 , you will have to wander around wastelands devastated by nuclear disaster, find equipment and allies together with your faithful companion, Meatball, a faithful and adorable German shepherd.
But, be careful, because you can also find other enemy humans, mutant creatures that will want to destroy you. Knowing all this, are you prepared to get your son back?
World War Z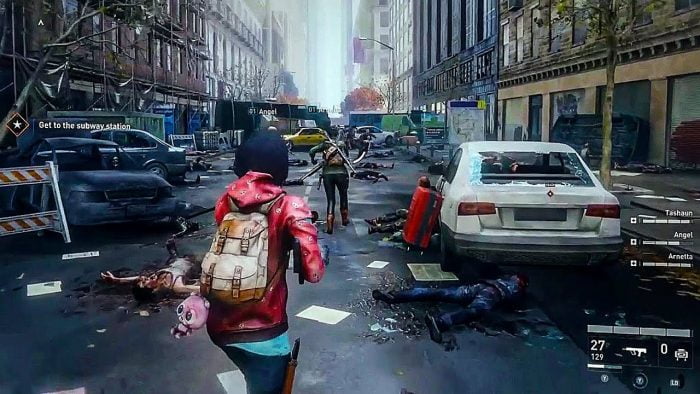 Among games like 7 Days to Die belonging to the third-person action genre, is World War Z.
This presents us with a world in crisis, in which the undead begin to plague the entire world. You will have to choose a team of characters in particular with their own stories and go out to defend yourself.
As expected -or not- in this title you will be able to annihilate the zombies in many different and creative ways: from making them explode with rocket launchers, flying them with grenades or machine guns, or facing them directly with a machete. Yes, let's say there are quite a few options to choose from. You sign up?
Zombie Builder Defense
One of the games similar to 7 Days to Die that still manages its differences in comparison is Zombie Builder Defense.
In this multiplayer shooter game, the main objective will be to resist countless rounds of zombie attacks in the hope that your base will resist and be able to counterattack.
You must build your fort and your defense perimeter with whatever you have on hand. In addition, you will have to collect weapons and take care of your turrets, making sure that they serve to defend you from the attacks of the undead. There are five types of zombies in total, so you will never know what to expect in the next wave.
Dead Island
Did you think that because you were on vacation, there would not be a zombie attack? You couldn't be more wrong. In Dead Island , you will spend your well-deserved and supposed days of rest in u na Isla that has been totally ruined by a zombie attack. It will now be your goal to survive in this nightmare that was once a paradise.
In this game, basically any object you find can be used as a weapon against the zombies. Everything is valid! You can play with your friends in online mode while looking for the best way to survive.
At the same time, you'll have to explore the island for answers to why all this catastrophe happened. It wasn't your ideal vacation idea, was it?
Dead Matter
If you are a fan of games similar to 7 Days to Die in terms of action, but you don't like the part of building your own shelter, then Dead Matter will be your ideal option.
Any standing building can be your refuge as long as you defend it or you can set up camp with your friends.
Still, it's not just about defending yourself, but foraging for food, growing your own food, collecting medical supplies and weapons.
In short, you will have to do everything that is necessary to stay alive thanks to the resources you have at hand. Do you think you have what it takes to achieve it? Find out in this brilliant survival game.
Now that you know what games like 7 Days to Die are the coolest of all , which ones would you like to try? Do not forget that we have many other sections and news about videogames. Share them with your friends and invite them to play!