Which ARMA 2 player doesn't know about DayZ? It is a mod created for this famous game, that brings us all the intrigue and action of a zombie apocalypse. Hence, many games like Dayz try to imitate its aesthetic or gameplay.
If you are already a little tired of this mod, but still you would like to know what games are similar to Dayz, then stay here because you will be able to know them all in the following list.
State of Decay 2
State of Decay 2 is a zombie survival game developed in an open world, in which you can switch between Different survivors generated randomly while you fight against the zombies.
You will have the option to team up with three friends and team up to defeat the Plague of Blood. You will be able to use cars for different uses, such as setting up barricades, repairing them and running over zombies.
With the exception of the Juggernauts , you'll want to shoot them directly in the head or you won't survive. Without a doubt, one of the best games like Dayz in a cooperative environment.
Dead Frontier 2
As a free MMO, Dead Frontier 2 meets all the standards you could expect. This is your adventure to survive in a small town, subdued by hordes of zombies, tentacle monsters and crows.
You'll have to stumble your way through the dark, clutching your custom weapon. To kill the zombies, the best will be headshots, so you must find the ideal ceiling, aim between all the obstacles, shoot, and live one more day to tell about it.
Desolate
Desolate is a first person shooter game with horror elements and survival. It takes place on Granichny Island, an island riddled with mutant creatures from experiments that have gone terribly wrong.
Since it is safer to be in a team, you will have to join your group of volunteers as a last hope to investigate what happened and survive in the attempt.
To fix this, you will need to keep a inventory of sufficient food, medicine, and weapons. If you want to go alone, good luck. You will need it.
The Forest
The Forest is a survival game that takes place, as the title says, in a forest. But this is not an ordinary forest.
If your concern was wild animals or how to find food, shelter and water, believe us that the cannibals that also live in the forest will not make your stay an easier experience.
It will be your duty to collect supplies with great caution, as not all supplies will be useful. Keep in mind that, as in real life, spoiled food and contaminated water will poison you. Yes, as in life itself.
Miscreated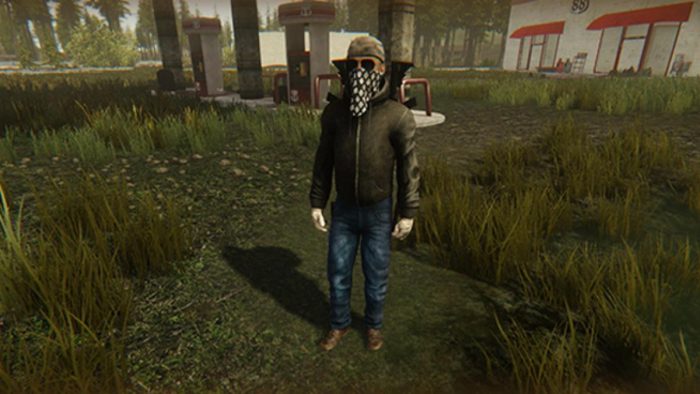 Miscreated is an online multiplayer survival game in which the planet is reduced to a vast and zombie-ridden place . You wonder why? Classically, nuclear and biological conflicts ended in the development of a fearsome plague of zombies.
You will have to go out for supplies and items to survive this unfortunate situation, amid all the chaos and danger.
All because a powerful company decided it was a good idea to sell the recipe ideal for turning your neighbors and more than half the human population into bloodthirsty creatures.
Contagion
Contagion is a multiplayer first person shooter and survival game in which you It's time to experience real chaos: a virus has caused previously friendly locals to transform into zombies.
You will have 3 game modes: Hunted, Escape and Extraction. In these modes, after dying, you reappear as a zombie and you must try to prevent other players from winning the game. In addition, the maps change dynamically, so the game guarantees that you will not get bored easily.
Finally, and unlike other zombie games, there is only one way to get rid of these zombies, and that is with a accurate shot to the head. Are you excited? U.S. too.
7 Days to Die
Among the games similar to Dayz, we find this gem: 7 Days to Die, one of the few Steam games to reach the near perfect 9/10 rating. This is a survival horror video game for PlayStation 4, Xbox One, MAC and PC.
As the name implies, a horde of zombies will plague the planet , and this gets bigger and bigger every 7 days. Therefore, you will have to build your own base base to take cover, build traps and barriers, and scour nearby cities to find supplies and blueprints.
Hurtworld
Hurtworld is a first person shooter survival game, in which you strategy, fearlessness and the ability to take risks will help you survive.
You can have different types of weapons, including bow and arrows. You will have the possibility of going out for supplies around the map, and get elements that could help you improve your weapons and base.
To give it an interesting touch, the game has a system called Infamy bar, which has to do with your reputation and actions in the world. Certain actions could increase your infamy points, so you must follow certain rules.
Infamy increases by one each time you kill someone and periodically decreases back to zero. For each infamy point you have, you could lose a secured item (equipment / weapons / equipped tools). Curious, huh?
If survival and horror are your thing, then you are right to look for games like Dayz. Not only will they give you hours of guaranteed entertainment, but they will also help keep your reflexes active. Who knows if you ever have to face a real zombie apocalypse? Better be prepared.