Dragon Age is a fantasy RPG where strategy makes the difference between winning or losing. If you are a lover of this classic saga of games, but are looking for even more, this time we present you the coolest games like Dragon Age to enjoy hours of action and entertainment.
Enjoy the selection that HDGamers have prepared for you.
Baldur's Gate II: Enhanced Edition
Baldur's Gate II is known as the purest and most faithful RPG that exists, and which has given rise to multiple other games like Dragon Age.
Once you have your character, you must go on a journey where you will gather companions, increase skills, battle with enemies and, as a final mission, we will have to save the world.
Easy? No, but it is simple to explain. If you like Dragon Age and want to experience an RPG at its best, this is the game for you.
Exanima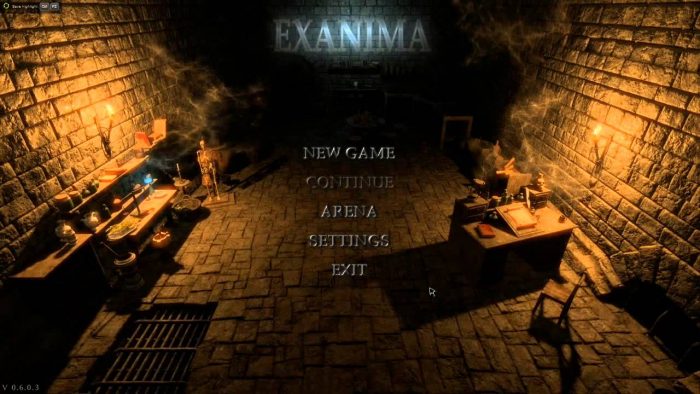 Exanima is a dark and hyper-realistic role-playing game where, in addition to its story, the realistic mechanics stand out in 3D it contemplates. While it is not one of the most similar games to Dragon Age, it does share some similarities.
The form of combat is striking, in which you can dodge enemy attacks, attack different parts of their body, or even kick objects so that they stumble and hinder their defense. This means that knowing the environment and learning to manage it is the key to a successful fight.
HellSign
HellSign , an action and investigation RPG, puts you in the shoes of a hunter facing abominations from beyond, which have spread in a small town. You will be able to carry out different plans and hunts to earn a living, and recover some key pieces to decipher your past.
In addition, you will have to use your weapons to kill demons and extremely threatening creatures, such as giant spiders, banshees and more.
Divinity: Original Sin 2
When it comes to RPGs, few games like Dragon Age are capable of conveying the epic and creative of pencil and paper role-playing games. And it is that Divinity shares all the typical elements of a tactical RPG, such as the action bars and quick commands in the lower part of the screen, and the shift order in the upper part.
In addition to offering you a deep and interesting story for your character and your race, the game also provides you tools to build your own story.
Tyranny
Tyranny is an RPG that is part of games like Dragon Age with an innovative touch. You will start out as an officer with a certain range of power and whose potential, power and influence will increase as you deliver justice around the world.
While Dragon Age is one of the first RPGs where your choices have a lasting impact on the story, Tyranny takes this idea even further. Absolutely all of your decisions will have major effects on the game and change the course of the story as you progress.
The Age of Decadence
To be one of the games most similar to Dragon Age, it eliminates one of the most important elements of fantasy RPGs and that is the existence of monsters.
In this sense, the main enemies will be other humans, with whom you cohabit in a world full of city states. Your most powerful weapons in The Age of Decadence will be your creativity, ingenuity, and particular abilities to get ahead and become emperor.
Watchers
Another game similar to Dragon Age but that departs a bit from the medieval theme is Vigilantes , a new role-playing strategy game. Its story places you as a vigilante who is dedicated to taking care of the city from street gangs on their way to redemption.
You will have to take over your own base of operations and defend it from other crooks. Your skills will level up little by little as the game progresses, adding other advantages to your character.
Torment: Tides of Numenera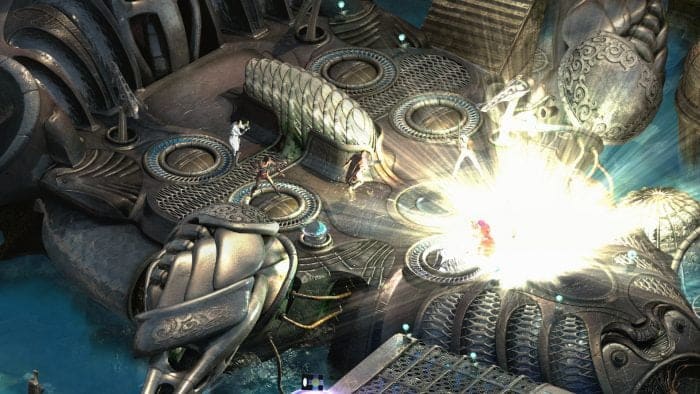 One billion years in the future, a fusion between science fiction and fantasy occurs. Of course, I mean one of the most acclaimed games like Dragon Age, Torment: Tides of Numenera.
The game consists of a turn-based combat and dialogue system, with some interesting changes and additions. In this sense, it works like a conventional RPG with an alien style.
Eitr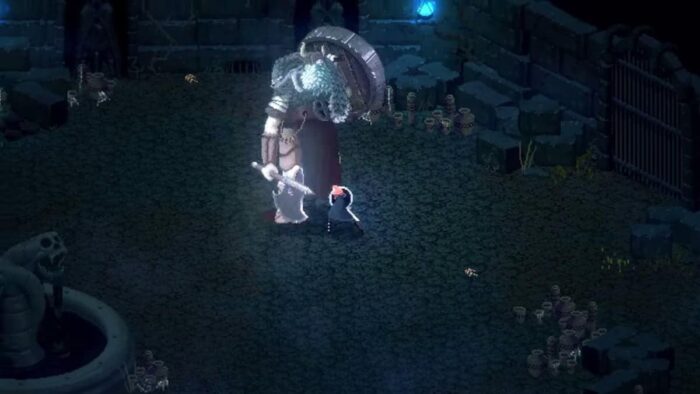 Eitr is a game like Dragon Age, role-playing and action, with a graphic style reminiscent of old school, based on Norse mythology. In this title, you will be an archer who will have to go through a series of labyrinths or dungeons, while fighting against an entire pantheon of Nordic beasts.
Pillars of Eternity II: Deadfire
Among the similarities between Dragon Age and Pillars of Eternity II: Deadfire is that the main enemy is gigantic. In the first case, the final boss is a dragon, while, in the second game, the final boss is a giant colossus.
You must recruit adventurers along your journey on a boat trip through high tides and the discovery of new lands. Together, you will have the possibility to choose and customize your progress with the incorporation of skills and objects that will allow you to advance in the story.
We know that among so many games like Dragon Age, it might be difficult to choose just one. We advise you to trust your instincts and our various reviews, so that you can choose the next RPG with which you will enjoy incredible adventure.