It is really complex to make a list of games like Persona 5, as not all players They look for this kind of Japanese RPG for the same reasons.
Some like it because of the dating games or modern adventure look, while perhaps others are drawn to turn-based dungeon games.
Whatever the reason you like the JRPG, today we are ready to bring you a compilation of games similar to Persona 5 that, in general terms, you might like. Do you think you are ready for them? Let's put it to the test.
Shin Megami Tensei: Devil Survivor & amp; Devil Survivor 2
In case you didn't know, the Persona series started as a spin-off of Shin Megami Tensei (SMT) , since their people or demons share many elements.
However, the SMT series have a dark tonality and a unique disturbing style, in addition to challenging dungeons and impeccable combat design.
The plot centers on high school students who make a demonic pact to summon these and other creatures that end up spreading throughout the city.
Most of the modern SMT games are for Nintendo 3DS, and are ideal for those who like tactical and strategy games.
However, they are not as recommended for those who like the social element in Person beyond their battles. If you want to start playing it, we recommend that you start from the first installment.
Tokyo Mirage Sessions ♯FE
Originally intended as a cross between Shin Megami Tensei and Fire Emblem, Tokyo Mirage Sessions eventually managed to find its own tone and style. The game itself is like a jolly J-pop song that comes to life.
The events take place in Tokyo, a city victim of attacks from an alternate dimension known as the Ionosphere, and executed by Mirages , beings that collect an energy called Performa through humans.
The story centers on a group of young men who become allies of Mirages friendly by chance, and merge with them to fight enemies. All this, through turn-based combat and using multiple attacks and skills worthy of an idol.
If you prefer a lighter game than Persona 5 and you love pastel colors, this game is for you. We particularly recommend the new Switch remake.
Digimon Story: Cyber ​​Sleuth & amp; Hacker's Memory
This is part of games like Persona 5 set in modern Japan, where you will have to catch and breed Digimons to progress in your story.
If you want to play smoothly and more smoothly, you can purchase both the first game and the successor to its story at Complete Edition.
There is no doubt that the story is much darker than in other Digimon games, and deals with topics such as managing your own life online , and corporate negligence.
Therefore, you will spend a lot of time in virtual dungeons, meeting non-playable characters, and trying to understand the complex Digimon breeding system -which is extensive but rewarding-.
Even so, this game does not represent a major challenge, so you will really enjoy being able to create digital creatures and train them to grow well.
The World Ends with You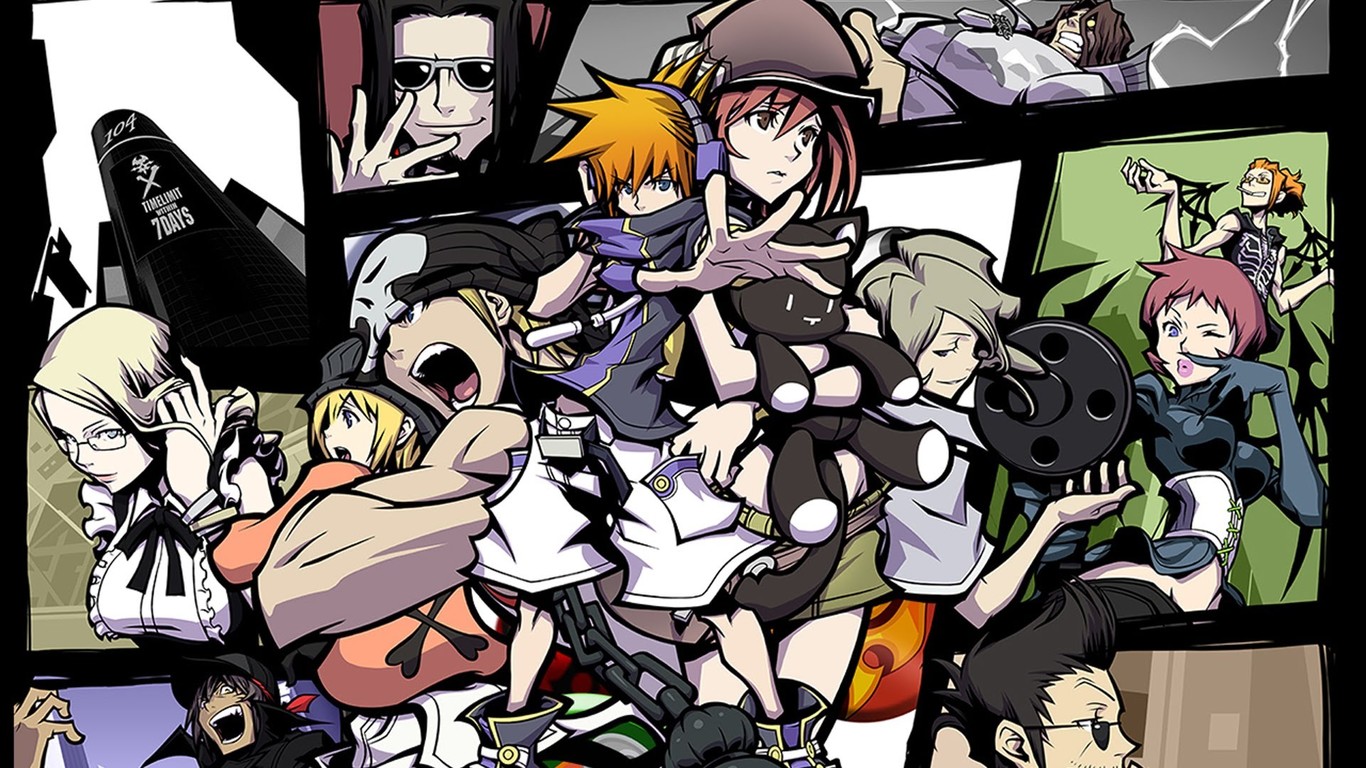 As an action role-playing video game, The World Ends with You presents us with a gloomy alternative world developed in contemporary Japan.
His story, as the title says, is life and death. Our protagonist, Seku, finds himself immersed in strange circumstances, after which he meets Shiki, a girl totally different from him, and who will become his partner .
Under its influence, he decides to join a kind of deadly game called the Game of Reapers. This game transports the players to a kind of alternate world that only the players and the enemy (The Noise ) know. You will have to defeat The Noise, or you will be eliminated forever.
He then accompanies these peculiar characters while their lives are played to the rhythm of the catchiest Jpop music. Because yes, in this game there is a lot of music involved.
Enjoy both versions, for Switch, 3Ds and mobile. Although, honestly, we much prefer the DS version, as it makes excellent use of the additional screen.
Person Q & amp; Person Q2
We know that it may be cheating, since Person Q and Person Q2 They are not only games like Persona 5, but they are turn-based JRPGs from the same franchise, for Nintendo 3DS.
It is a spinoff, although the story it presents is official (canon) and it knows how to keep the mystery to encourage us to continue.
In each game, we will go through dungeons from a first-person perspective to identify locations and draw maps, in order to memorize their dangers, paths, shortcuts and secrets.
In fact, players will be able to use the bottom screen of the Nintendo 3DS to draw maps and place special icons. This creates permanent layouts that persist even after death, and help you take longer dungeon crawls efficient and deal with mini-bosses.
We highly recommend starting with the first game if you are a big fan of the story of the Persona series. Starting with the second, it will be difficult to go back and then have to give up all the features and improvements that it incorporates.
Perhaps some of the games like Persona 5 that we have shown you have taken you by surprise due to their content or style, but we guarantee that you will feel very comfortable with them. Also, remember that, if you have not found one that you like, you can go through our other sections and you will surely get the ideal video game to spend your free time.