Until Dawn had a huge and unexpected success in 2015, at a time when that games like Until Dawn weren't that popular. Although this video game did not mark a before and after, it offered players a new appreciation for the survival horror genre.
Typically, the genre leans more for a compelling story than for a worked gameplay. For now, we leave you our list of games similar to Until Dawn that will put your nerves to the test.
Indigo Prophecy
Although is not strictly a horror game, Indigo Prophecy contemplate some elements of terror and it will surely give you several scares.
Also known as Fahrenheit , this game assigns you the role of a deranged assassin and actively requested by the police.
It is a chase game and stalking that takes several unexpected turns. Without hesitation, we can tell you that if you finished Until Dawn, it will be a good choice to play.
The Inpatient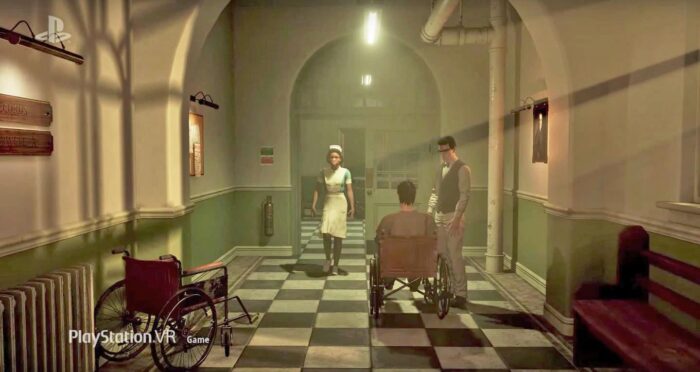 The Inpatient is one of the games like Until Dawn that comes from its own creators . Despite not having the same fame, this game innovated in many aspects, starting because it is a virtual reality video game, available for PlayStation.
As in Until Dawn, the progress of the game, its story and characters will depend a lot on the decisions you make. This encourages the idea of ​​being able to play it several times without it being boring.
Telltale's The Walking Dead
If you are a fan of the comic and the series, this video game will enchant you. In The Walking Dead you'll start by assuming the role of Lee Everett, a convicted felon, while trying to fight your way through of what's left of the world, infested with the undead.
Right off the bat, the game puts you in stressful situations, forcing you to make decisions and adjust to an unpredictable world that you still don't understand. In terms of gameplay, its point-and-click mechanics can frustrate you at first, as it demands speed or you will die. Give it a try and you won't regret it.
Until Dawn: Rush of Blood
Of the games like Until Dawn, this is a mix between the title itself (as you will notice) and The Inpatient. This expansion , so to speak, provides us with a roller coaster of emotions, and is constantly filled with terrifying scenes.
With your pistols, you will have to defend yourself from all the situations and horrors that the game makes you experience. The graphics are pretty good and they promise to give you all the scares you expect.
Heavy Rain
Heavy Rain is a psychological thriller released in 2010, the graphics of which have been considered somewhat ahead of their time. Overall, it is the most critically acclaimed title on this list of games similar to Until Dawn, given its strong psychological content.
It shows us a more reflective and gloomy story than other games similar to Until Dawn. In it, a man who previously lost one of his two sons, now tries to rescue his remaining son from the clutches of the Origami Killer. Are you ready to help this family man ?
Life is Strange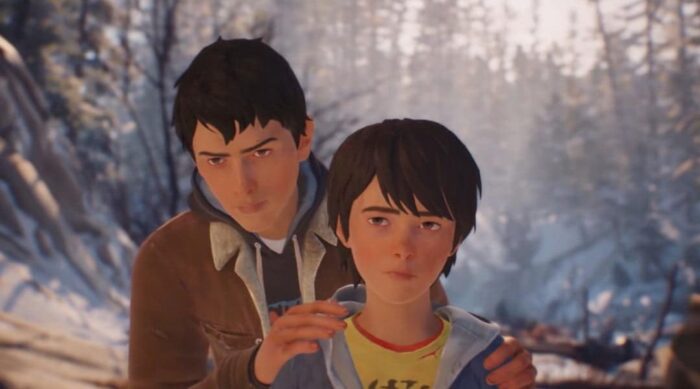 Unique in many ways, Life is Strange is a graphic adventure that doesn't have many points of comparison </ strong > with other games like Until Dawn.
Its episodic plot, far from terror, revealsthe story of a teenage girl who discovers that she possesses the ability to manipulate and travel through time. Thus, each of her decisions alter the course of the game's narrative.
It was very critically acclaimed, and, to this day, is one of the most successful games on this list, in terms of acceptance, among different types of players.
Beyond: Two Souls
Beyond: Two Souls , is a game released in 2013 that tells the story of Jodie, a girl who from an early age acquires psychic powers.
It seems that her spirit is linked to an immaterial entity, capable of manipulating objects. She will have to learn to control her powers as she grows older, </ strong> which causes her problems to lead a normal life. We sincerely recommend this title with your eyes closed.
Oxenfree
Although it seems like a sequel to Until Dawn, in reality it is not. Oxenfree is a game that puts us in the shoes of a group of friends who discover an ancient evil force on an island, where they will have to explore and face every paranormal event on their way.
Although the story itself is ambiguous, it appears to be entirely intentional, to further cause uncertainty. Can they discover the mysterious force and find a way to defeat it?
The Stanley Parable
As its name indicates, this last title enters games like Until Dawn representing a parable in which we must do what we are told. It puts us in the place of Stanley, whom the narrator constantly indicates where to go – unless you choose to go your own way.
Little by little, you go through a labyrinthine building full of offices, where you never know what you are going to find. The crucial thing in The Stanley Parable ? Find the way out. Do you think you can pull it off, and get Stanley out of this misery?
There is no doubt that few games manage to catch us as much as Until Dawn. The survival horror genre puts us in a difficult position to make comparisons.
Related Post:
Still, all the games like Until Dawn on this list are worth it. We invite you to continue browsing through our articles to find more interesting suggestions!