One of the most complete games ever created, with no contender at the time of its release. In this Rockstar masterpiece you could do it all, be a cop, a taxi driver, a gang member, or a vigilante. As if it wasn't enough, the company made room for more Did you think the game was good? Wait until you try it with these GTA San Andreas mods.
Getting here was the best thing you could do if you have San Andreas installed on your PC, you're going to get the most out of the game as you never imagined it ever Don't you believe us? Get ready!
After several editions of GTA, San Andreasn Andreas received several modifications. You can do everything, even activate a multiplayer mode … We told you, these mods are crazy.
At this point there are too many mods available, so we decided to make you this top, with only the best of the best, the best 10 modifications we could find, we will also give you the download links. You won't find a more complete article on the entire internet.
Top 10 GTA San Andreas mods
Multi Theft Auto: San Andreas
The only thing the original game was missing was some way that you could share with your friends. Now there is! This mod is truly the icing on the cake. It will allow you to live all the adventures with your friends in the online universe.
You will be able to connect to servers that still have a public today in 2020. You can connect with strangers or download the mod together with some gang friends.
You can finish campaigns in company, and even create your own game modes, it really is incredible. If you are a fan of GTA San Andreas you have to try it.
Note : Check which version is more optimal for the operating system you have installed on your PC. Otherwise the mod will not work properly. There is one for new operating systems and another for Windows XP, Vista and the like.
SA_DirectX 2.0
Our second favorite mod for San Andreas And of course! If you add some amazing graphics to the game Are you tired of old graphics? Give the game a facelift with new visuals. It won't look like a Play 5 title, but it will look like you're playing something from this decade.
You'll see the streets come alive with new textures, reflections, lights and cars showing off as you pass.
Visual Car Spawner v3.2
With this one you will not need the cheats of GTA San Andreas, or at least not the vehicle ones. You will have a fairly didactic menu where you can see all the car models and decide which one you want to appear.
Visual Car Spawner will allow you not only to decide in which vehicle you want to ride, but also will allow you to choose a plate and a personalized license plate, you will be able to change both the numbers and the color.
If you combine this with the previous Mod you will feel in the paradise of any San Andreas fan.
Note : You will need to download these files before CLEO v4.3 . Look for the green download button and click on the files that indicate GTA San Andreas.
Skateboarding Mod
As you can imagine, this mod allows you to do what you always dreamed of: Skate within GTA Did you know that Rockstarwere you about to include a skateboard in this title?
Stroll through the streets of the game on your board as you like . You can do tricks, jump and of course … Using it as a weapon is the most fun.
The best part is that the bike will continue to exist, the mod does not replace one means of transport for another, but creates a new file.
Note : In case you install it and you can't use it, try downloading these two files: Fastman92 Limit Adjuster and Open Limit Adjuster .
Dragon Ball Mod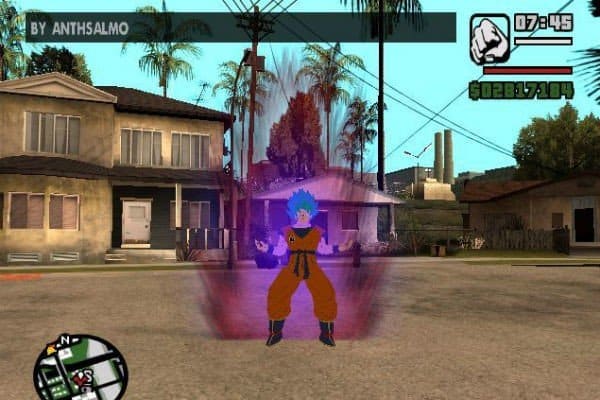 Did you think it couldn't get better? You see that yes. You can become a Dragon Ball character What more could you ask of life? Transform into Goku, Vegeta or Gohan with this super mod available for SA.
There is no better antidote for when you get tired of watching CJ wander the streets of the game. You can transform each character Yes! Super Sayayin in GTA.
This version is so updated that it includes the SS God, the blue haired ones.
Left 4 Theft: San Andreas
There are many Zombie-style mods for this game, but none are as good as Left 4. You will be in an extreme survival situation where you will need to complete missions to stay alive.
Eliminate the infected and avoid getting infected at all costs will be the game mechanics. You will play according to the faction you choose: Depending on your choices, you will be able to move closer or further away to the final stages of the mod.
For lovers of the genre there is no better option, it is still in development but it is wide enough to play it and enjoy it for a long time. To kill Zombies has been said!
If you like action style games more than horror games (Speaking of zombies) this is perfect for you, it works like a complete new video game within GTA san Andreas.
You will have your own separate story, which will have little or nothing to do with CJ's, perfect to give you a break without leaving the game.
First person v3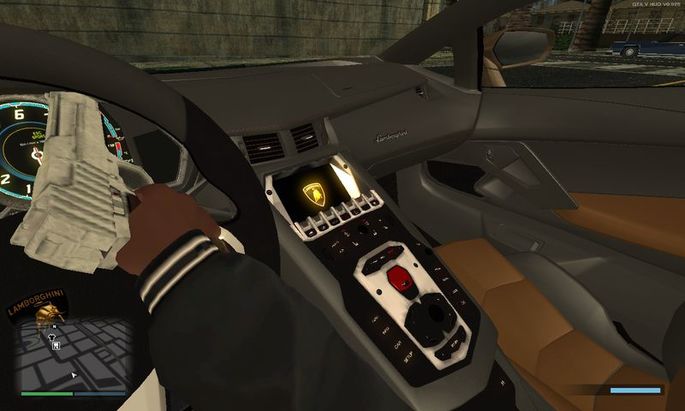 Change the game completely. With this mod you will be able to play the entire title in a first person perspective. It will become an FPS, much more engaging. The good news is that they developed it with compatibility for the rest of the mods that we gave you earlier in the list.
See all the action from CJ's eyes while enjoying super graphics, multiplayer and even stunt cars. This is by far the most worked mod of all.
As if that were not enough, it also comes with new kinematics included.
Portal Gun
If you played the Portal franchise, you can imagine what this mod is about. Portal Gun adds a new weapon to San Andreas that creates two interconnected portals. You will be able to teleport anything that passes between them, from one portal to another, from one place to another.
The uses of the gun are almost endless, but one of our favorites is to crash the police vehicles, or escape using a wall while you leave let everyone else crash at full speed Trabolic!
Note : You need to first write the "PORTAL" code in the game, as you would with the cheats for GTA San Andreas PC .
You Are Here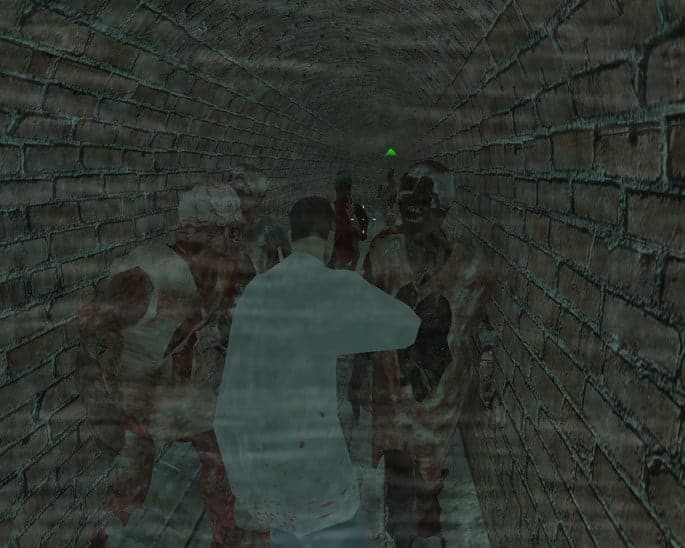 As we love the genre, we will recommend a second zombie mod, something a little different from the first. This mod is more like Resident Evil or Silent Hill style horror games … More terrifying.
It is fully focused on survival : You will wake up in an unknown place on the map, dangers will be hidden in every corner. It will take time to find out what is happening, maybe you will lose your nerves … But it will be worth it.
You Are Here has a complete and very well developed history. Unlike the rest of the zombie mods, this one is finished.
Winter Vacation 2.0
Winter has come to town! If you're already sick of the Christmas spirit, Winter Vacation will do you wonderfully. You will turn the entire city into a small polar world full of snow and nougat.
You will be able to see decorations in entire neighborhoods, sound effects, Christmas carols, snowmen and even a Santa Claus … Please do not try to destroy him, the police will not like it at all, not to mention that it is in very bad taste.
This mod will also improve the graphics considerably, but it is not compatible with the second one in the list, only one of the two will be activated, you will not be able to run them at the same time.
How to install GTA San Andreas mods on PC
These are all the mods that we recommend you download, they are also the ones that we were able to test and we assure you that they work perfectly.
Do not download any modification of strange or unreliable web pages . We only recommend trusted sites within this post, everything else could be harmful to your PC.
If you don't know how to install the GTA San Andreas mods , learn with this video to do it very easily, it doesn't have any complications.