Experience the full spectrum of fear and horror by playing software created specifically for Halloween. Unsurpassed horror will sweep you everywhere. The following selection of computer games contains all the mysterious and fascinating elements that will completely capture your mind. rather, check out the selection of halloween pc games, and choose the one you like. We've organized our list according to the scores of the games on Metascore.
10. AFTERPARTY
Metascore – 75
Epic Store released a new AFTERPARTY game. I want to test it because I think it will be incredibly interesting. The announcement of the game promises an incredibly interesting plot. I think it will be a unique game that is good to play on Halloween day. The plot of the program revolves around two main characters – Lola and Mayo. After an accident that ended in their death, they were trapped in the lair of Satan. But it's not that bad. Satan turns out to be even that funny guy.
He likes to drink and invites his friends to overdo it. If they win, he will send them back to their relatives and friends. There are a lot of humorous scenes in the game, despite the fact that it was created by the most famous developer of the most chilling games – the Night School Studio company. You can sue me, but this game, full of humorous notes, attracts me the most. It is much more pleasant to drink in the company of a humorist and a merry Satan than to watch creepy, bloody scenes in horror games released on the eve of Halloween. The level of meta-information is 75%.
9. The Medium
Metascore – 75
This game is not created for cheap sensations. However, playing it, you will feel such an indescribable atmosphere of fear that you have never experienced. There is not only a terrifying plot, but also puzzles that develop logical thinking.
This game lasts only 11 hours, but if you do not follow its plot, you will lose the beginning of the adventure. Unpredictability in the game will not let you get bored during its passage. You will be carried away by adventures until the very end experiencing an indescribable feeling of fear.
8. DEAD BY DAYLIGHT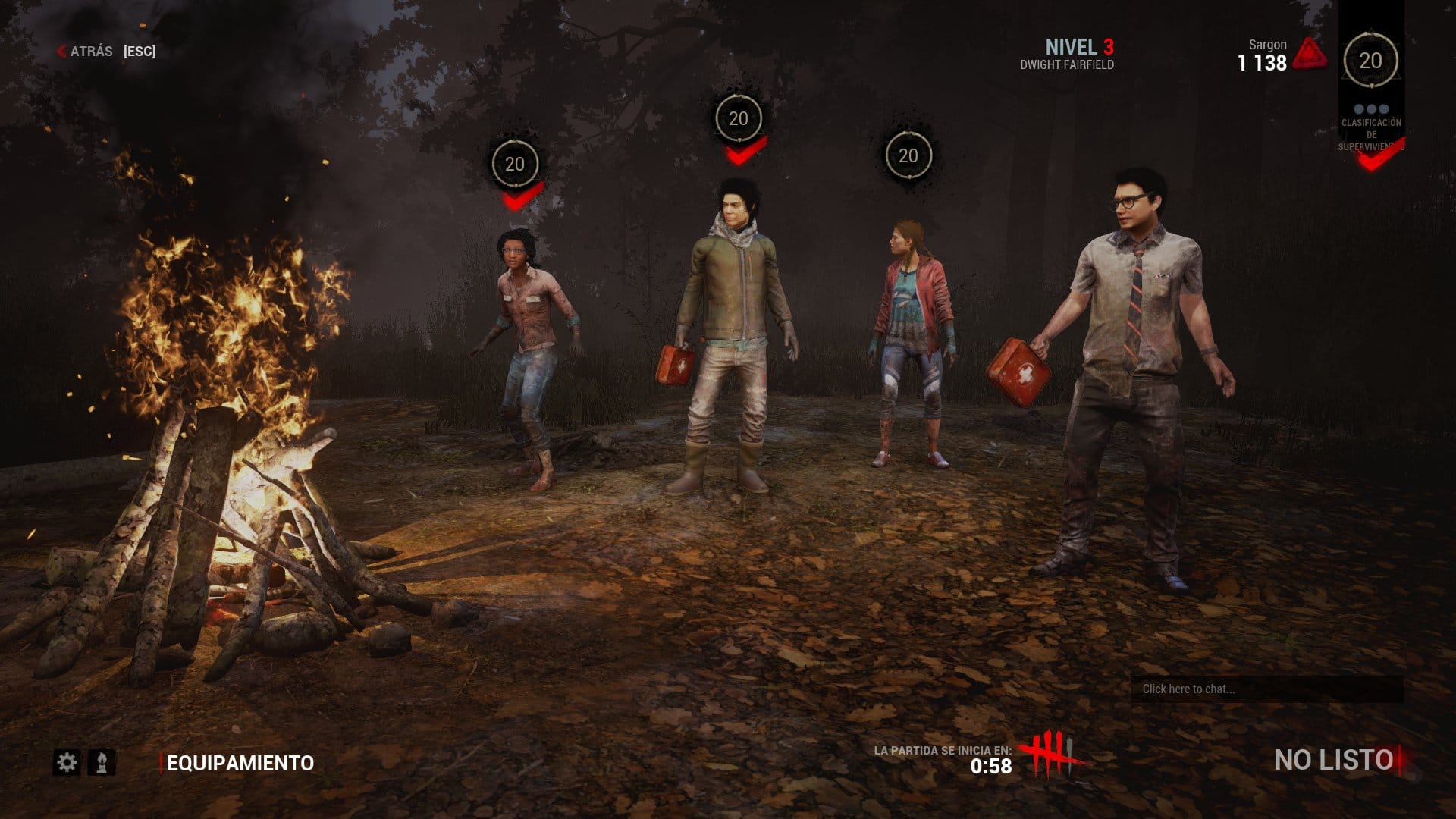 Metascore – 77
If you are a fan of blood, gutted bellies and released entrails, then this game is for you. Spend time with your friends behind it and you will experience all the horror of chilling fear. Play as a terrible villain or for the side of the people affected by him. Mock the people who happened to be with you. This software is created specifically for fans of horror and mysticism, because it has a fear rating of 1 out of 4. The background can include a horror movie. It complements the mystical scenario of the game.
7. DOKI DOKI LITERATURE CLUB
Metascore – 78
This game is quite peaceful, because it practically does not contain terrifying scenes and blood. A kind of online dating simulator will allow you to find friends with common interests. There are no terrifying characters or chilling scenes here.
This game is free, but it is not recommended for overly vulnerable people or small children. The game has a small amount of thrills. Use this game if you want to find new friends by interests. This software is more like a club of fans of fantastic and mystical literature. For fans of mystical stories and Halloween, this game will be the perfect choice. The level of meta-information is 78%.
6. ALIEN: ISOLATION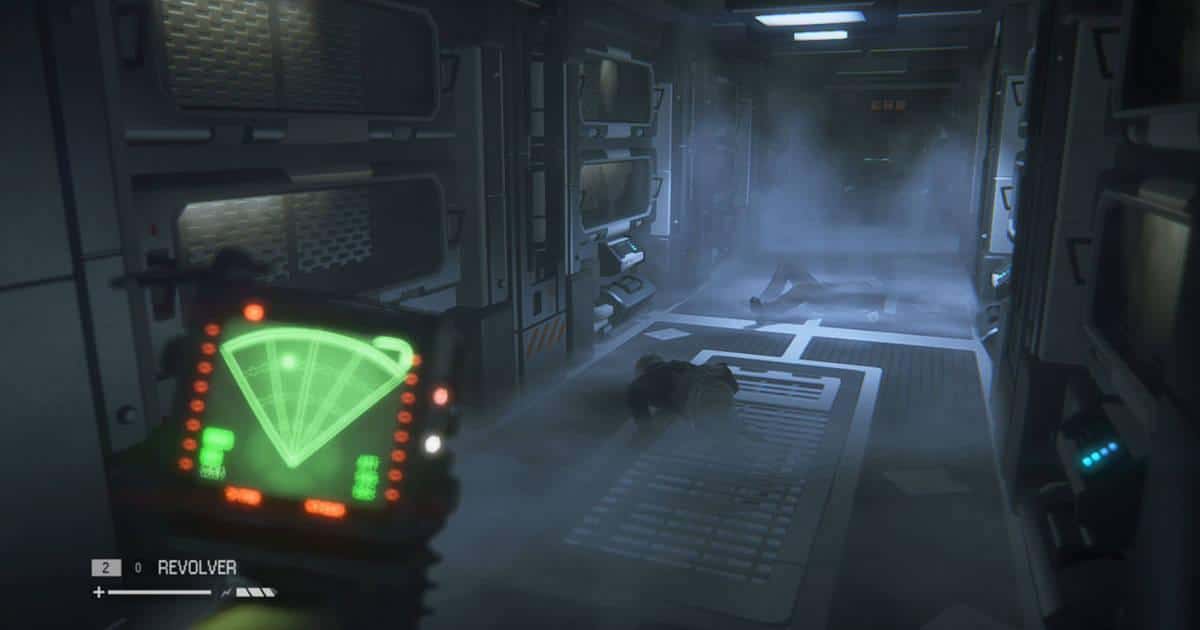 Metascore – 81
As a child, I watched the movie "Home Alone" and became afraid of strangers entering the house. The appearance of aliens caused me particular fear and horror. I came up with a lot of secluded places in the house where you can hide from unexpected guests. I've grown up, and I've stopped being afraid of strangers invading. I forgot about the aliens, too.
When I saw the game "Aliens – Isolation", I remembered it again. This game hates me and I hate it. If you decide to play it, then you will agree with my opinion. Creepy and frightening characters will look at you from the monitor. They will hate you and try to kill you. If you want to see it for yourself, then start playing it right now. The game earned a meta-information rating of 81%.
5. LITTLE NIGHTMARES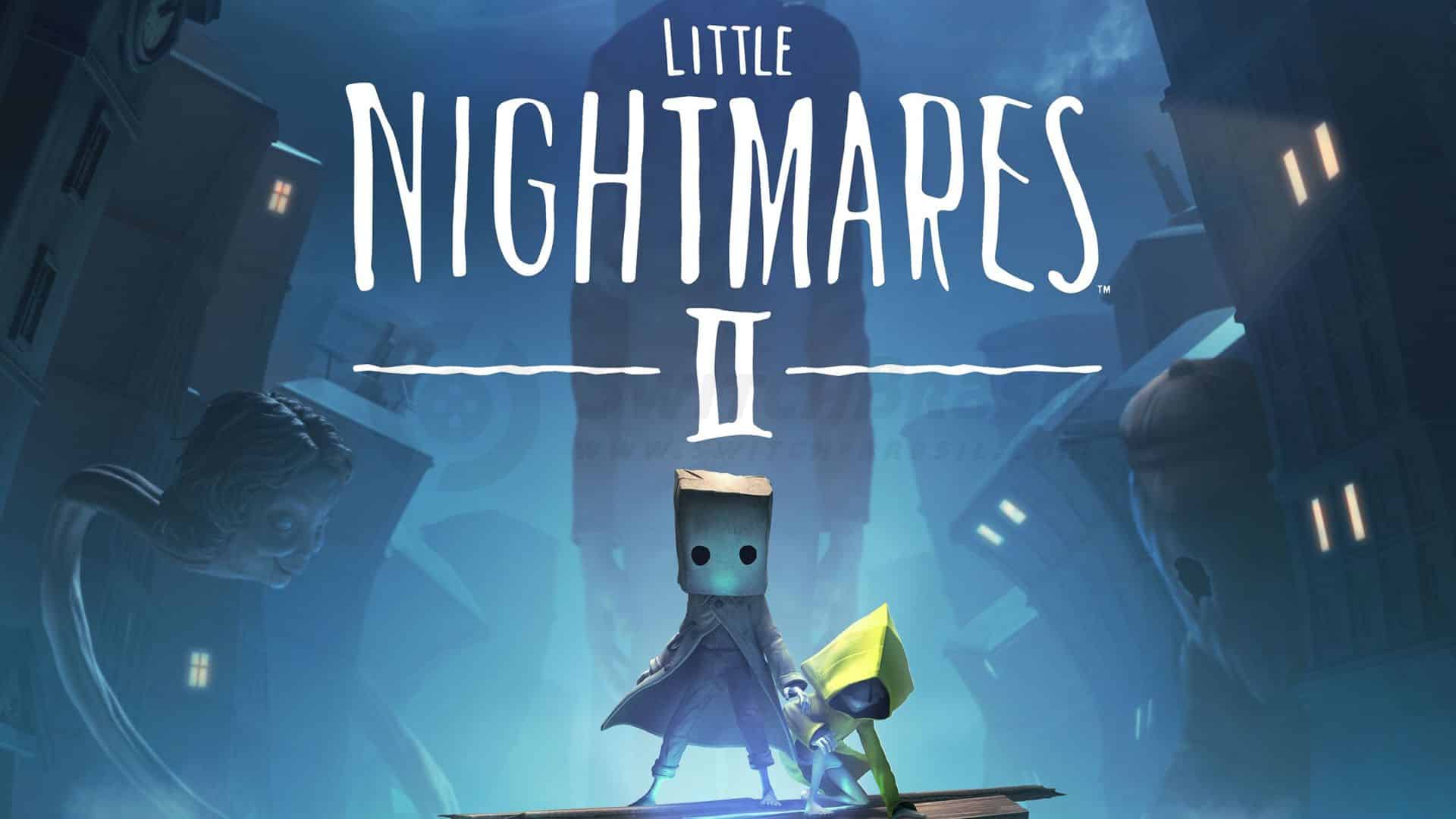 Metascore – 81
This is one of the popular halloween games on steam. Spend a lot of pleasant hours playing this fascinating game, trying to unravel its secrets. Solve it all and you will understand me. Interpret the moments that you see in your own way, and you will feel like a newborn, just beginning to learn the secrets of the surrounding world.
He was in the wrong place, but he does not give up and tries to get out of here. You have to play for six. Don't pay attention to the little monsters chasing you, just fight them off. After completing the game, you will think about the subtlety and fragility of being in this world and draw conclusions about your place in it. The level of meta-information is 81%.
4. RESIDENT EVIL 7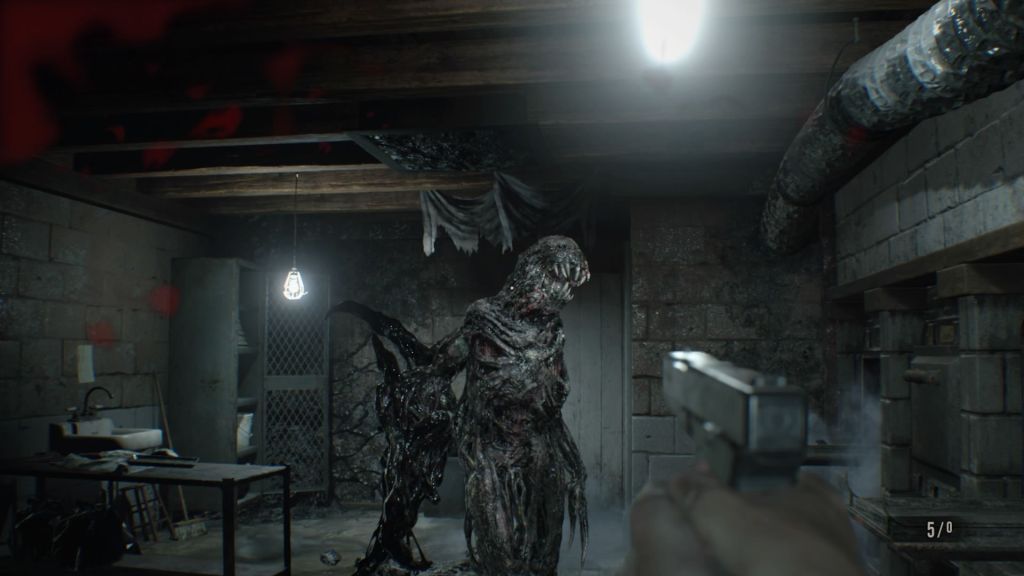 Metascore – 83
I really liked the fact that my colleagues in the office said that if I don't include them in the classic RESIDENT EVIL, then I'm in trouble. We all like the cheerful haunted house. No matter how many times we play it, it will always be interesting for us to go through it again. There are also mystical moments in this game. For example, if you make a wrong move, you will lose and die. You may think that the characters are just pretending and not hunting you, but that's not the case.
The plot lies in an abundance of secrets located in a large and ancient house. This is not an amusement park, as it may seem at first glance. Trying to kill hunters, monsters leave blood splatters and mutilated corpses everywhere. Personally, I'm terrified at the thought of starting to play RESIDENT EVIL again, but many of my friends really like it. Try to play it, too, if you have a stable psyche, and you are not afraid of those creepy scenes that this game has prepared for you. By the way, a great feeling of Halloween atmosphere can be playing free slots online. Amazingly, there is even a slot machine Resident Evil 6, in which you can play for free.
3. SOMA
Metascore – 84
This easy and memorable game resembles an interactive movie. It was released by the developers in 2015. The events unfold in 2014-2015. The population of the earth is completely destroyed after a collision with an asteroid. Those who survived are forced to hide in a research center and confront its leadership, who has gone mad. People should survive while under water.
It is noteworthy that in this game there are no zombies, or monsters that terrify the population of the Earth. This game is distinguished by an incredible plot, exciting graphics and a unique sound design. This game does not cause a feeling of fear in the gamer, but makes you think about the fragility of life and the frailty of being in this world.
2. LIMBO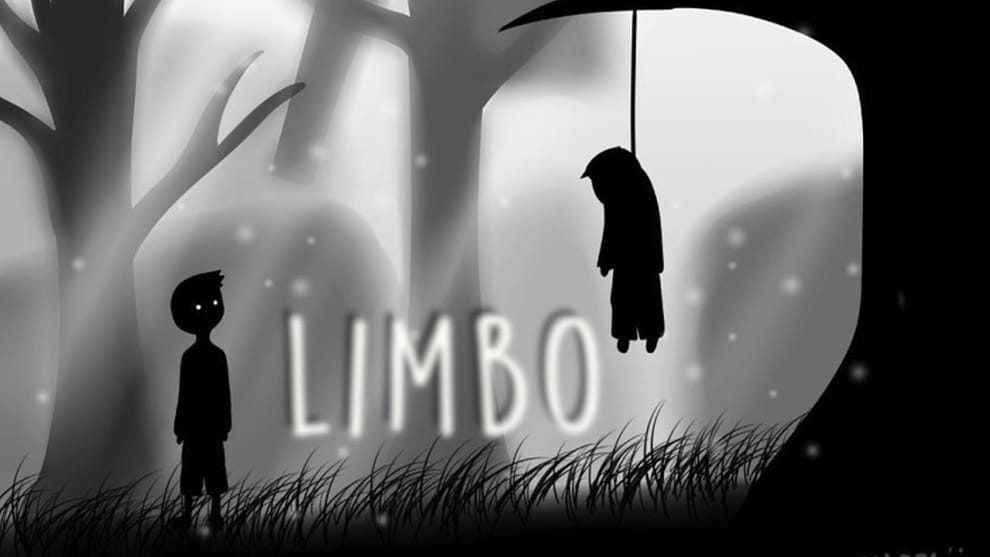 Metascore – 88
This halloween computer game is not so scary as filled with a terrifying atmosphere. Feel like a child lost in a hellish place filled with dangers. In this underground world you have to hide from strange monsters trying to kill you. In order to escape, move only forward, without stopping.
You will hear the footsteps of the creatures catching up with you, but you must try to escape from them. This game is one of the best for Halloween, because it embodies the whole atmosphere of mystery, fear and mysticism. Turning off the computer, you will be surprised by the ringing silence surrounding you. The level of meta-information in this game is 88%.
1. RESIDENT EVIL 2 – REMAKE
Metascore – 89
A remake of the most popular RESIDENT EVIL 2 game took place in 2019. He instantly won the hearts of fans of horror and mysterious situations. This game was most highly appreciated by fans of the first version of the game, connoisseurs of real horror and mystical thrillers. If you want to get a classic experience of playing a game based on the classic plot of popular horror movies, then RESIDENT EVIL 2 is what you need.
The secrets of Raccoon City are waiting for you. Unravel all the secrets that its inhabitants keep. After completing the game, you will not be able to leave the feeling for a long time that a mysterious and uninvited guest lives in your house, who is hiding in its most secret corners. The level of meta-information in this game is 89%. This educational halloween computer game is suitable for those who appreciate classic horror.
Conclusion
Take a look at this collection of halloween pc games that you can have fun with on holidays.The information for this article was provided to us by ultra geek and slot machine expert at Slotsspot, Brian Cliford. Check out the variety of game plots and choose the one you need the most. If you have already played these games, then Halloween will be a great reason to go through them again.