After four-and-a-half long years, the wait is almost over. The 2022 FIFA World Cup is right around the corner and, as any football fan will tell you, excitement could not be any higher for the sporting extravaganza. The tournament officially gets underway on November 20th when hosts Qatar face off with Ecuador in Al Khor's Al Bayt Stadium. France enter the tournament as the reigning champions and OddsChecker, which compares odds and provides free offers on the World Cup, has made Didier Deschamps' side one of the favorites for glory once again this winter, alongside Brazil and Argentina.
Although the tournament hasn't yet reached our screens, EA Sports have decided that now is the perfect time to get in the mood for football's biggest party. They released their World Cup DLC on November 10th, and so far it has taken the gaming world by storm.
Not only can gamers play through the entire event in full, they can also face off against others online and bring glory to their selected nation by winning the World Cup. Once the tournament gets underway, the Live FIFA World Cup mode will begin, allowing players to pick up the competition in real-time, with actual results already integrated into the game.
All of this is building excitement among FIFA enthusiasts, but certain players may have been disappointed that there isn't a stand-alone World Cup version of Ultimate Team as there was back in 2018. Not to worry, however, as EA Sports are already doing plenty to ensure that the World Cup is front and center in the full version of UT. Here are three exciting features that are playable as we speak…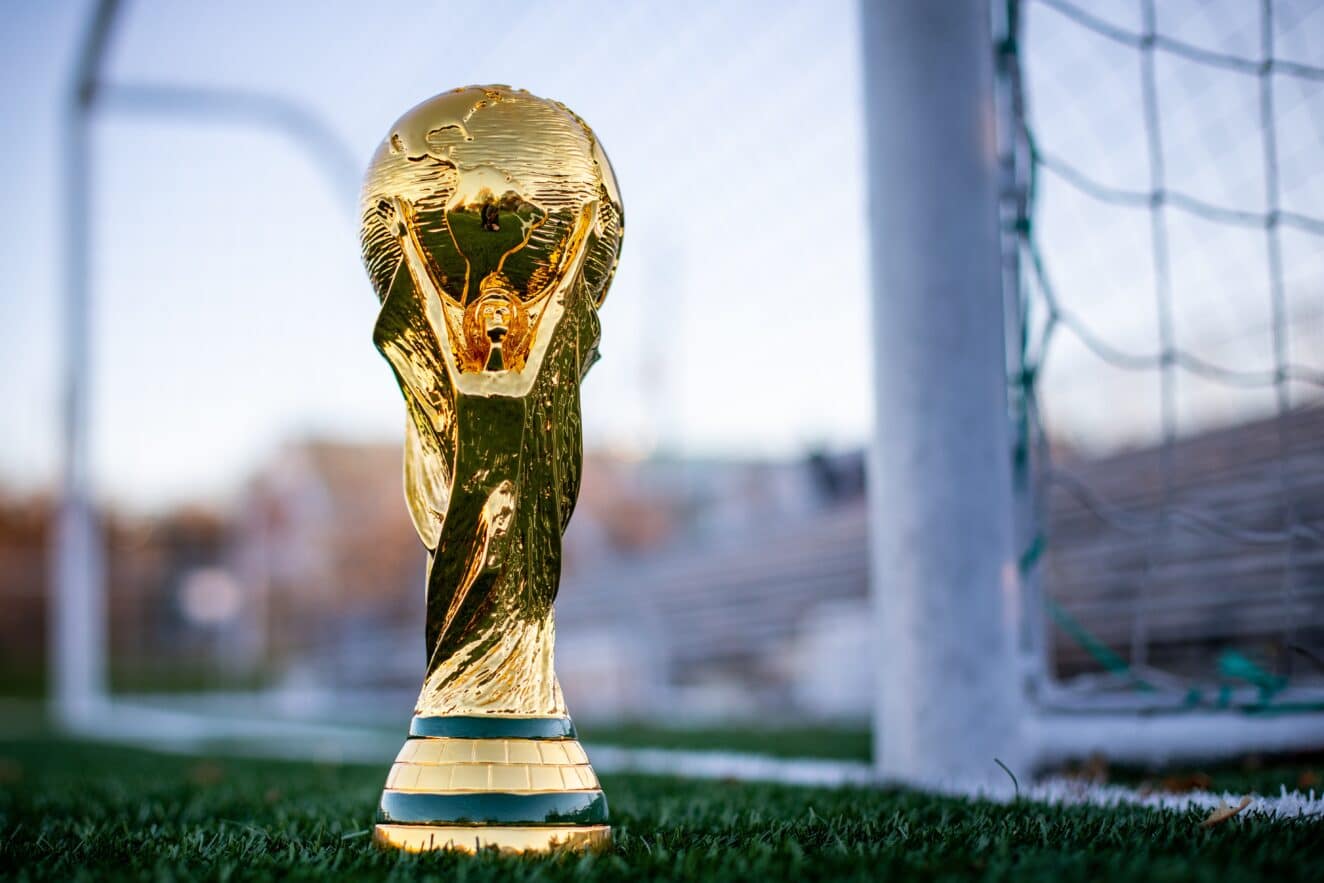 Limited-time-only World Cup cards
Just because there isn't an outright World Cup Ultimate Team, it doesn't mean that there aren't specific World Cup cards. FIFA has added new packs – earned through objectives rather than bought with coins or FIFA points – which will give you a bundle of six players from a specific nation. And, as the World Cup naturally showcases the best talent in the world, chances are that you're going to get some star players in these packs.
For example, we tried out the new packs. In our England bundle, we received an 85-rated Phil Foden. But we hit the jackpot with our France bundle, receiving Karim Benzema, whose fresh off winning the Balon d'Or in real life. These cards are essential for the new objectives that have been added by FIFA since the DLC was released.
A whole host of cool objectives 
In recent years, EA Sports has placed more and more emphasis on objectives. By completing these objectives, gamers are able to receive limited edition upgraded players, limited edition packs, and plenty more.
The objectives have given players a whole new reason to play FIFA. Let's face it, by the time Christmas rolls around, most have squads that are quite simply unbelievable and, more importantly, unbeatable. Once you reach the upper echelons of Division Rivals and especially FUT Champions, you may need to take some form of herbal remedy to contain the rage that a particularly stressful match can give you.
But with objectives – usually unlocked by playing online friendlies rather than ranked games – gamers can play in a much calmer manner while helping themselves to plenty of cool prizes along the way. 
Path to glory cards 
Last, and certainly not least, are the new Path to Glory cards. FIFA players are no strangers to Path To Glory, as EA Sports have been releasing these special cards for the UEFA Champions League and Europa League for many a year. But these World Cup releases feel extra special.
And with players such as Jack Grealish and Vinicius Jr. all set to receive massive upgrades should their nations reach the latter stages in Qatar, it's most definitely in everyone's interest to pick up at least one Path to Glory player.