If you are here it is because today you woke up with a question that you could not let go, your brain, as it usually does, completely forgot that wonderful dream you were having but I leave you in return a great question What version of Windows do I have installed.
Leaving the jokes aside, it is likely that when reading the specifications of any program you want to install, you have realized that you are not sure exactly what version of the operating system you have installed on your computer. Don't worry It's a very common question.
If you are installing a new program, you need to be sure of its compatibility with your current version of Microsoft Windows. Otherwise the program may malfunction or simply not be able to be run.
We all agree that one of the worst feelings in life is when you invest your time installing a game and when you try to run it you realize that it is not possible. What a disappointment!
If you are a gaming but not exactly passionate about technology, it will be difficult to know exactly what operating system you have.
Perhaps you are thinking that the answers are obvious, how can you not know if the installed Windows is 7, XP, Vista, or 10…
But the real answer is in the fine print, Windows 10, Windows 7, to cite some examples, they are just the major version of your operating system, this can have many subversions as well as special editions, pro packages, latest, Office, etc.
Furthermore, versions cannot be ignored depending on the architecture of the operating system. with architecture we mean 32 or 64-bit versions.
The differences between the different architectures of the system are many, we could in fact dedicate an entire article to it. The most basic thing to understand is that they have different abilities.
For example if you are trying to run a 64-bit app on any of the 32-bit versions of Windows, the result will be unsuccessful.
To determine which edition and what Windows operating system architecture you have installed there are several ways. Here we show you the three easiest to solve your question.
What Windows do I have: How to find out
We are going to show you three methods to discover your Windows, it doesn't matter which one you use , they will all show you the same result.
The first method

It is to verify your version of Windows using the control panel. You will be able to determine which system you have installed very quickly if you follow the following path: Open the Windows drop-down menu, select the control panel, finally click on system.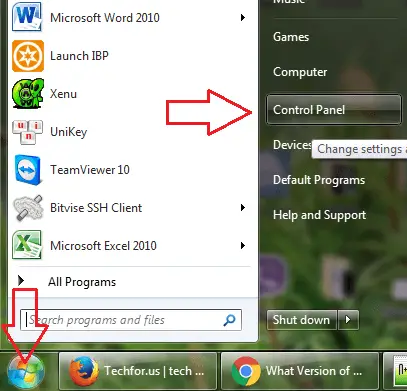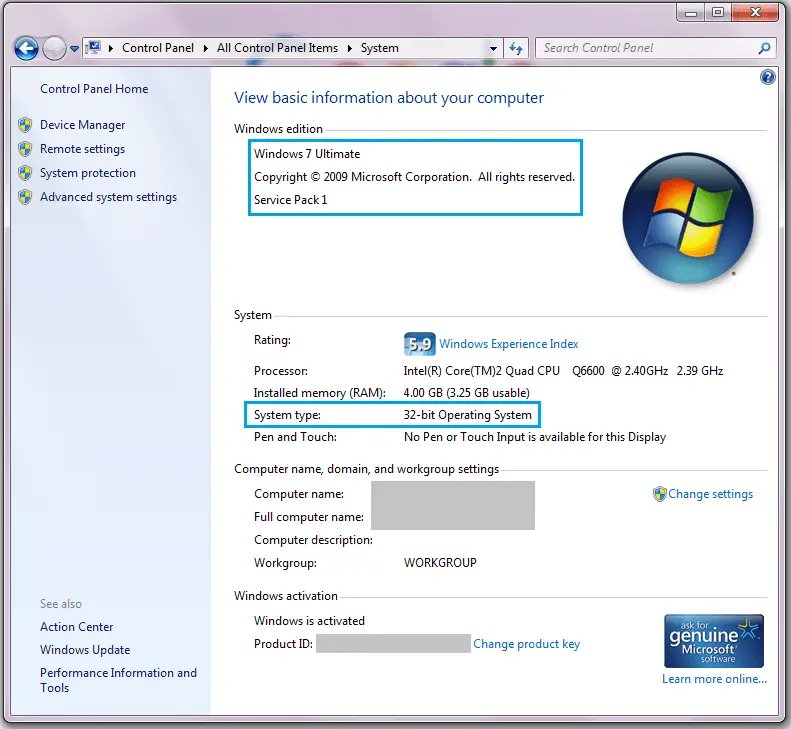 In the pop-up window that will be displayed you can find within the first subtitle which edition of Windows you have installed.
Then in the second subtitle you will find the system specifications there you will not only be able to consult the processor specifications, but also the architecture of the operating system.
The second method

It consists of right-clicking on the icon of my PC that should be on your desktop or in the Windows drop-down menu and select the properties option in that tab. This will will take you directly to the system information window, there you can again check your Windows version as well as its architecture.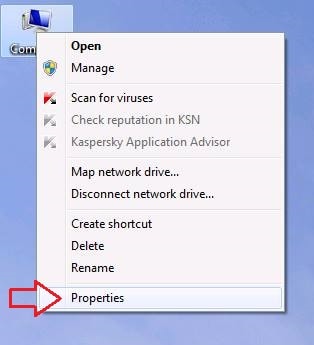 If you need to impress someone you can find out the current version of Windows like a hacker, through the command panel.
To activate this method you will only have to use a specific command within the command panel that will throw you a window with all the specifications.
It is undoubtedly the most complicated way to do it but we still tell you the step by step:
First you need to open the command panel, the fastest way is to type the word "cmd" in the search engine. Then an app similar to a blackboard or black screen will be displayed in the search menu.
Once you click on it, the command panel application will open, allowing you to execute any type of instruction with specific commands.
The command that we will use in this case is "winver" that will throw back all the information from the operating system.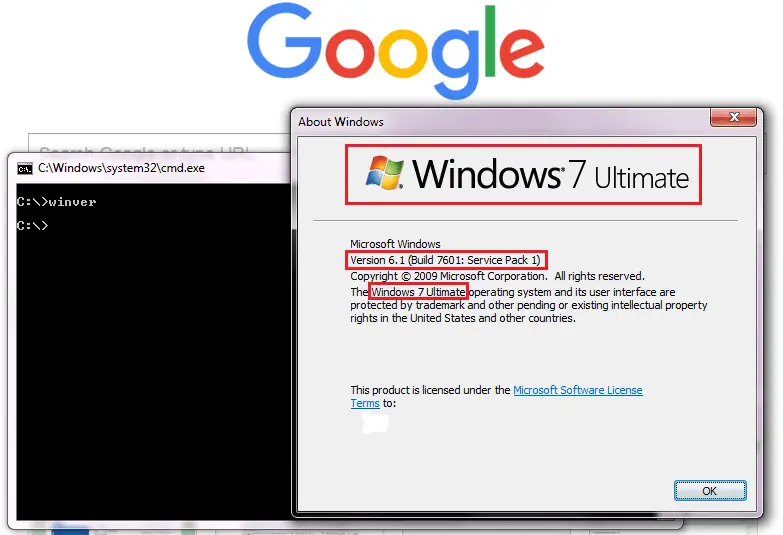 To run it, just type the word "winver" and then press enter. The execution of this command will allow you to see all the information of the edition of Windows that you have installed as well as its architecture.
We also attach a video that explains how to know what Windows you have.
With these three methods you already have enough information to discover for yourself which version of Windows operating system you have installed. Never again will you wake up thinking What version of Windows do I have?
---
More about windows.