In this guide we will teach you how to play this RPG as well as the Beyond codes that will be most useful to you in your development within the Naruto Roblox RPG universe.
These are all valid codes to play Naruto RPG beyond, For now we only have these 12 codes but more will come soon, so be attentive to our articles and sign up for HD gamers.
With these keys you will get most of all rewards, but remember that they will expire soon so be quick and make sure to redeem them on time.
You must take into account both uppercase and lowercase and place all the numbers in the correct position, we recommend you copy and paste them so that you do not make mistakes when using them
How to change the codes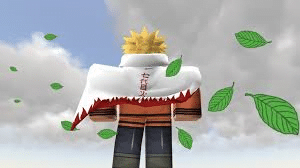 To be able to change the codes you will need to go to the Main Menu, then select the customize tab and click on the button that says KG, you will see an option with the text "enter the code" click it and then simply type the code as which as we have provided, the last thing you need to do is place an exclamation point at the end "!" for the code to fire correctly.
How to play NRPG: Beyond
The rules of this title are really simple. It is based on the Roblox games and is inspired by the Naruto universe, so you can create your own character and decide what kind of adventure you want to live.
You will play with other human characters in the online world, you will have epic ninja battles and completely unique adventures. Of course you will face level bosses and some creatures within your missions.
You can use these codes to gain an advantage over the rest of the players in the gameplay.
Beyond Codes
Here you have all the NRPG Beyond codes active and valid.
beyond: re! : Win 20 tries or spins.
Cheese4Dayz! : You will receive 15 tries.
CarebareBros !: You will receive 15 tries.
pikapikachu! : You will receive 15 tries.
GmMrespek !: Redeem this code and get 15 tries or spins.
loveuall! : Win 50 triers.
MiteWatchBoruto! : Win 20 tries or spins.
BorutoGood ?! : Win 20 tries or spins.
ThankU4SupportingMe! : Win 50 triers.
ShinobiLife2! : Win 20 triers.
SL2! : Win 20 triers.
DontSleepOnBeyond !: Win 50 triers.
Before you finish, remember to visit some of our most read articles:
We hope you have enjoyed this post and that you found the information you were looking for. If you think that we should update any information about Beyond Codes or that we have made a mistake, do not hesitate to write to us!
I just wanna play!
Contact author: redaccion@hablamosdegamers.com