Reaper 2 is one of the games that is growing in popularity. Based on the famous Bleach anime series, Reaper 2 guarantees a quest-filled adventure that includes racing elements, so it's very hard to get bored. Also, the mechanics of the game is to defeat your opponents so that the characters can level up or consume souls to unlock the maximum potential. As in other Roblox games, you will be able to access codes to improve your experience and unlock dangai, cash and rerolls completely free. To redeem them, you will not need to be an expert, since even new players can access these incredible tricks. For this reason, HDG brings you the most complete and up-to-date list with all the codes you need to function better.
Don't forget to collect the rewards before the codes expire.
What is Roblox Reaper 2?
Reaper 2 is one of the most exciting games you will ever play, as it's combat based and developed by Iconic Anime Productions. Within the game, we can be part of the world of Bleach as if we were another character from the anime.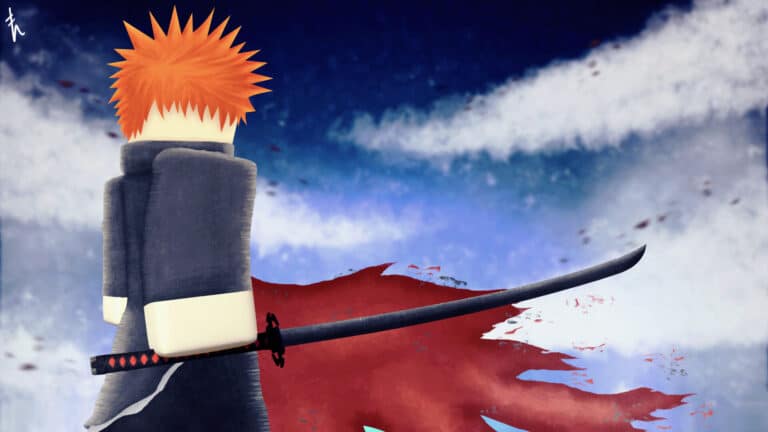 All working Reaper 2 codes – August  2022
Next is a list of the active and valid codes for Roblox Reaper 2 that currently exist. Choose the ones you like best or use them all without any problem, so that you can use them before everyone else and get the best rewards.
FINALLYUPDATEB – 25k cash
READYFORTRUEVASTO – race reroll
READYFORSHUNKO – secondary reroll
GOTOLAVACAVEATLVL100 – prestige buff reset
WHATSHALLIGET – SP Reset
TESTINGNEWTYPEOFCODE – one day of two times cash
YOUASKED4DELIVERY – SP Reset
THANKYOUFORPAT14NCE – 25k cash
RANDOM3 – 30k cash
RANDOM – 10k cash
RANDOMV2 – 10k cash
REIATSUFINE – Reiatsu colour reroll
REIATSUFINEV2 – Reiatsu colour reroll
REIATSUFINEV3 – Reiatsu colour reroll
RANDOMZANPAKUTOZ – Zanpakuto reroll
QUINCYGUNS – Quincy Bww reroll
QUINCYBIGSWORD – Quincy saber reroll
REALDANGAl24 – 10k cash
REEEEEEEE – 5k cash
KUCHILOARROGANTE – 25k cash
100KLIKESPATCH – new skin and 10k cash
SPRESETFORFIXES – skill points and reset nodes
JUSTCAUSEILOVEYOU- skill points and reset nodes
SupaSupriseNight – 25k cash
SHEESHGOTHACKED – 5k cash
WEAPOLOGIZE – secondary reroll
PRAYFORZENOKEI – 5k cash
THANKYOUFORSTAYING – 20k cash
PrideMonthYass – secondary reroll
NozaCash – 15k cash
NozaCrazy – 10k cash
NozaReset – Reset Points
ZenokeiWasHere – reroll
DxWasHere – reroll
DxLikesMen – secondary reroll
BCASH11 – 5k cash
MaskReset – reset points
RACEROLLERR – race reroll
VizarReaction – race reroll
UPDTBALANCE1 – free rewards
SUNDAYFUNDAY – free rewards
BASH11 – 5k cash
RESETPOINTS1 – character/cash reset
RESETPOINTS2 – character/cash reset
RESETPOINTS3 – character/cash reset
Zen2 – race reroll
Zen1 – race reroll
CashDAY – 10k cash
Follow@ZenokeiRBLXOnTwitter – 10k cash
SubscribeZenokeiRBLXOnYoutube – 10k cash
NEWVOL – 5K cash
NEWBANKAI – 5K cash
ROBLOXDOWN – free rewards
DAVIDBAZOOKA – 5K cash
DELAY1 – free rewards
APOLOGIES – 10k cash and a secondary reroll
MONEYMONEYMONEY – 5,000 cash
BANKYAI – reset soul nodes and skill points
NEWSWORDS – Zanpakuto reroll
Expired codes of Reaper 2
In this section we leave you all those expired Reaper 2 codes, that is those that no longer work when you enter them. Use those in the previous sections before they become part of this list. Take a look!
HoguMoney3
HoguMoney1
HoguMoney2
AizenReset
Reaper2Roll
ReaperRoll
Secondroll
Secondroll2
BIGPLANSHUGEPLANS
prestigeVasto
prestigeAdjuchacar
100KMEMBERS
NEWSECONDARY??
THANKYOUFORPLAYING
IWILLHMPH
PREPAREFORPART2
PARTOFTHEPLAN
AIZENPART1
VizardReqFix
SubZenokei
FollowZenokei
Sorry1
Sorry2
VizardCash
VizardTimes
BIGBOOMERBALANCE
EASTERHAPPY
FULLBRINGERS
APOLOGIES2
THANKYOU
THISWASNTHEREB4
DROPSWHEN
R2DRIP
5kEZ
OPTIMUMPRIDE
BANKAIUPDATERACEREROLL2
BANKAIUPDATERACEREROLL
RACEREROLL
HUECOMUNDO:SECONDARYREROLL
HUECOMUNDO:RACEREROLL
FREEREALDANGAI2
SECONDARYREROLL
NEWRACEREROLL
RELEASERACEREROLL1
raceREROLL
FREEREALDANGAI
FREEDANGAI22
COOLRACEREROLL
DANGAI4FREE
COOLSECONDARYREROLL
RACEREROLL3
RACEREROLL2
RACEREROLL1
Get your reward: How to put codes in Reaper 2?
Redeeming Reaper 2 codes is the easiest part of getting your rewards. Follow the steps below and you will be successful.
Start Roblox Reaper 2 and press the letter M to open the main menu.
Use the mouse to scroll to the 'Codes' option.
Within this section, enter the code you need in the text box.
Now press submit to receive your reward.
If you want to know more Reaper 2 codes, we suggest you save this article in your favorites so you can stay updated with new tricks.
How can I get more Reaper 2 codes?
The safest way to get new codes is to check this page, as we make monthly updates to add the new codes that come to the game. We also make sure that the codes that we present to you are the most current and if one expires, we place it in the respective section. Another option that will keep you up to date is to join the game's Discord community or follow the game's developer on Twitter.
What is Dangai in Reaper 2?
Dangai, also known as the precipice of the world, is an isolated space that is surrounded by the accumulated layers of the time stream that connects the Soul Society and the Human World. It is a place separated from space and time, floating within the void known as the Garganta.
What is the best race in Reaper 2?
Quincy probably makes them the best race in Reaper 2. He has a 15% chance to appear when you first enter the game, which makes them much more elusive than others. Although the Quincy is the rarest of the breeds, it is quite simple compared to the others. You're going to have to level up to 25 and head up the mountain near the first forest, doing some parkour to talk to Quincy's grandfather. Then you will have to do an obby and fight the enemies at the end of each part.
---
Before you finish, remember to visit more codes of Roblox:
That are all the Reaper 2 codes for you, enjoy them!