Currently there are games for all audiences. Even for those who enjoy quiet titles, there are games like Harvest Moon with music and pleasant settings, and where the plot does not involve action or fighting.
If this is your case, we suggest you read this list with the best games similar to Harvest Moon, the entertaining and classic farm management simulator, which has inspired the development of so many other games of the same genre. You dare?
Stardew Valley
The only difference between the two titles is that, while Harvest Moon is a rather relaxed and serene game, Stardew Valley involves certain degree of danger.
Stardew Valley forces our character to survive and prosper our farm in a vast environment. In perspective, it is a farm game where you also fight wild creatures.
Story of Seasons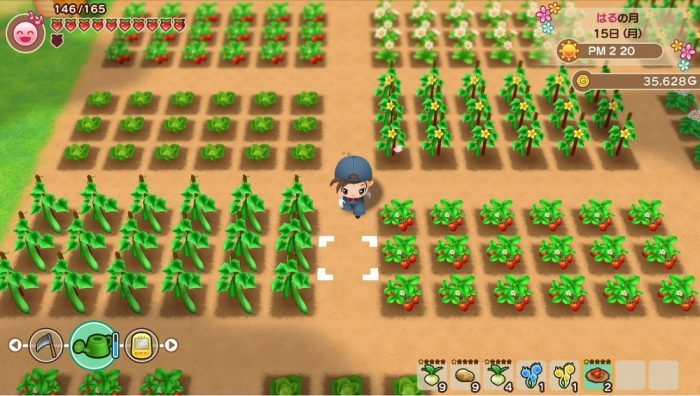 If you are looking for a version of Harvest Moon from the same creators, but with better graphics, customization options, a 3D look and available for modern consoles like Nintendo 3DS and Switch, and even PC, Story of Seasons is for you.
In both games, you will have to fulfill the daily task of managing and developing your farm, while forging your relationship with the rest of the town.
Summer in Mara
Summer in Mara is another game that shares the mechanics of Harvest Moon, but locates us on a tropical island. Set with quite memorable graphics and settings, it presents us with a series of curious and striking characters to interact with.
In addition to being able to farm and collect resources, you can also fulfill other tasks such as fishing and exploring the ocean. Dare to try it! Available for Switch and Steam .
Farm for Your Life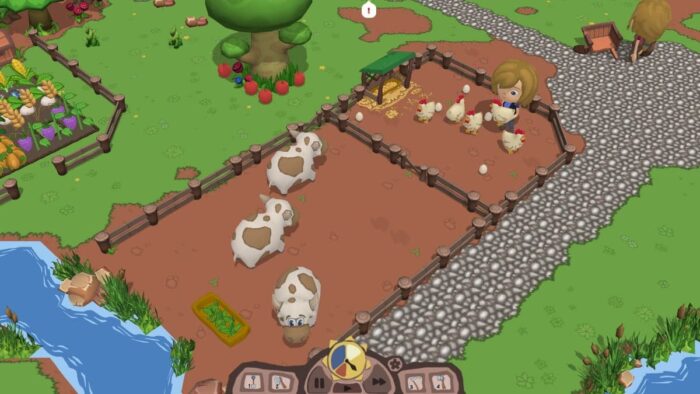 When the title reveals so much about a game, it doesn't need much of an introduction. Farm for Your Life emphasizes growing and caring for a farm, by what in certain moments it seems that it leaves other equally important aspects.
But what makes it stand out from games like Harvest Moon? Well, eventually, within the game, you will find out that the world is ravaged by a zombie apocalypse! If you don't dare with that, I don't know what you will do it with.
Ooblets
Ooblets is considered one of the most picturesque Harvest Moon games. Even though reaping the fruits of your labor is the main objective of the game, there is a detail: Once harvested, vegetables turn into tiny creatures that follow you like pets and can participate in combat.
However, this is not the main attraction, but the customization of the farm and dance parties. If you think you can enjoy it, try it now!
Funky Barn
This Wii game puts us in charge of a barn. Just as you hear it, a barn. And as you suspected, many Harvest Moon features ended up being transferred to him, along with a couple of well-appreciated economics lessons.
Some particular characteristics Funky Barn contemplate the possibility of assigning particular functions to certain machines, which will be able to irrigate crops, sell eggs, and other types of tasks that. It will take a load off your shoulders. Are you convinced? Don't stop trying.
Stranded Sails
Stranded Sails differs from other games like Harvest Moon in that, instead of occurring on a farm, it occurs on an island. However, the mechanics are similar, and the player will have to farm and build items to survive.
You must also build and maintain a good relationship with others on the island, while setting up camp for them and trying to give them a home.
Unlike Harvest Moon, fighting is present in the game, although not as deep as in other games listed here.
Staxel
Although in the aesthetic section Staxel looks a lot like Minecraft, it has more functions in common with Harvest Moon than you might imagine, like farming and harvesting.
In addition, we have the community feeling, which allows to invite other players to help with certain tasks. In addition, those interested will also be able to build impressive spaces.
Farm Folks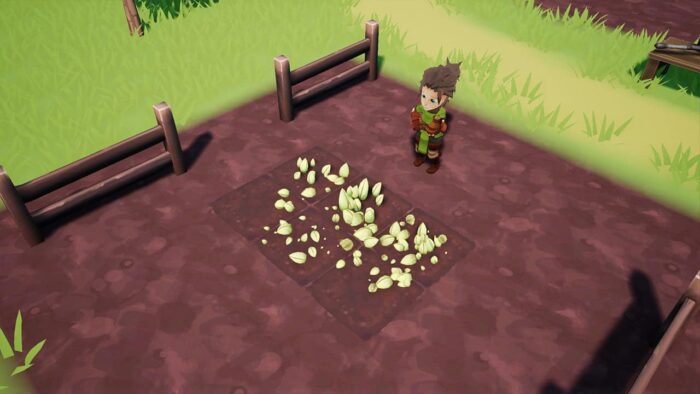 Farm Folks is a game whose history unfolds little by little as you You progress, unlocking memories, and meeting other inhabitants of the island.
As a gamer, you can do whatever you want, be it grow fruits and vegetables, raise cattle, or even chop firewood. For those who enjoy the Harvest Moon style, but with a little more freedom, this is it. ideal choice.
Shepherd's Crossing
Although its popularity was as great as that of Harvest Moon, for some reason this game ended up lagging behind. Shepherd's Crossing also puts the farm theme aside a bit and focuses more on reviving the spirit of the village and make this self-sustaining.
This will be possible by improving the relationship with neighboring towns, and exchanging products with them. The economy will be a fundamental factor, and it will be your job to handle the situation so that everything goes well.
Farm simulators can be very addictive; don't trust them. When you realize it, hours have passed and you are walking around town looking for medicine for one of your chickens, because you left her outside the hen house during the rain and she got sick. If you decide to take the wonderful risk of playing any of these games like Harvest Moon , don't forget to tell us which one and why. Luck!