All RPG fans have the right to play, no matter how modest our PC is. Today we will democratize the game by giving you options that break it all and that can be used on old PCs, cheap, discontinued, in short. Here is the maximum list of RPG games for low end pc! Let's hope you enjoy them as much as we do when trying them all.
Not because they are more modern does not imply that some games are better, what matters is the quality of the content, the gameplay and the optimization of their graphics. All the options that we will give you will come with their technical specifications of requirements They are also light games that your low end PC should run smoothly.
How will you realize many of these games are classic emulators or relatively modern games but with excellent optimization. We have put as a limit for our research the range that the 2GB of ram.
Without further ado, we present our top 10 RPG games for low end pc:
The Witcher Enhanced Edition:
It doesn't matter if your computer doesn't run The Witcher 3: The Wild Hunt, you can experience an equally brutal gaming experience with the first installment of the saga. In this title you will accompany Geralt of Rivia, the mercenary sorcerer in charge of hunting monsters with his superhuman abilities and magic. It is an epic medieval-style adventure where decision-making becomes essential.
This is an RPG that by modern standards doesn't demand a lot of resources. You will get an action-packed game with its role-playing component well present in both the plot and your character development.
Processor : Intel Pentium 4 2.4 GHz or Athlon 64 +2800.
RAM memory : 1 GB.
Video card : nVidia GeForce 6600 or ATI Radeon 9800, or higher. 128 MB of graphics memory.
The Elder Scrolls III: Morrowind Game of the Year Edition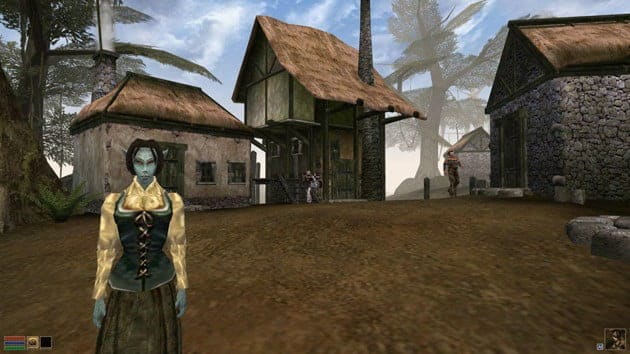 A great game for adventure lovers, although it does not have Skyrim graphics, it is not far behind in terms of the plot, nor the size of the map.
In The Elder Scrolls III: Morrowind Game of the Year Edition you will have a giant world at your disposal and full freedom to explore it, hundreds of missions to complete and, what we like the most, a t otal freedom to develop your character You can choose from the breed to the hairstyle!
Venture into this addictive title with hundreds of hours of gameplay available, each decision you make will determine not only the story but the way your character develops .
Processor : Intel Pentium III 500 Mhz.
RAM memory : 256 MB.
Video card : card with 32 MB and 32 bits of color depth, compatible with Direct3D and DirectX 8.1.
Diablo II, light RPG: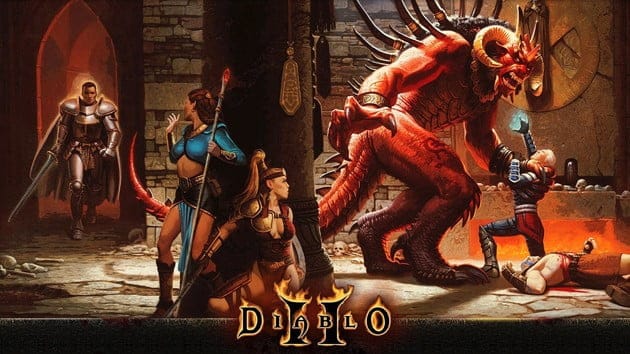 We present to you the most popular game of the 2000s, a bestseller that still remains one of the most challenging RPGs ever created for the PC. This title is loaded with action and allows you to choose between five different classes to create your character.
Immediately you start playing you realize that the levels are literally flooded with fearsome enemies. You will need precision, skill and level to defeat the final bosses of the zones.
On many occasions you will be completely surrounded, but do not worry, it is only a matter of getting the weapons and the right equipment for each terrain.
Processor : Pentium 233 MHz or equivalent.
RAM memory : 1 GB.
Video card : video card with OpenGL 2.0 or higher.
Baldur's Gate I and II Enhanced Edition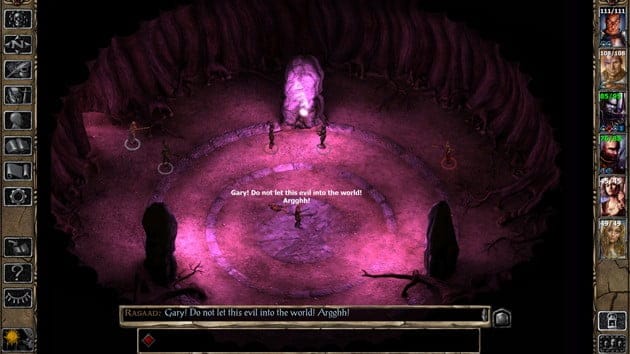 This is a Real great game, it is in our list of the best games of all time and ¿Guess what? It has few requirements, no, less than that. Does your computer turn on? You can play it Does your oven have a connection? You can also, it is the best game when we compare the quality against the requirements.
What makes this game truly special are its characters, the stories are combined in a great plot that until now, for us, has no equal.
We recommend that you play both, both 98 and 2000, of course in the correct order. We suggest the "Enhanced Edition" because it's remastered, but it still doesn't ask for too much.
Challenging monsters, fearsome bosses, perfectly developed missions, epic characters… We won't tell you more, whatever your computer you have, you HAVE to play this couple of titles, one of the most epic RPG sagas of all time.
Processor : 1GHz.
RAM memory : 512 MB.
Video card : video card with OpenGL 2.0 on higher.
Star Wars: Knights of the Old Republic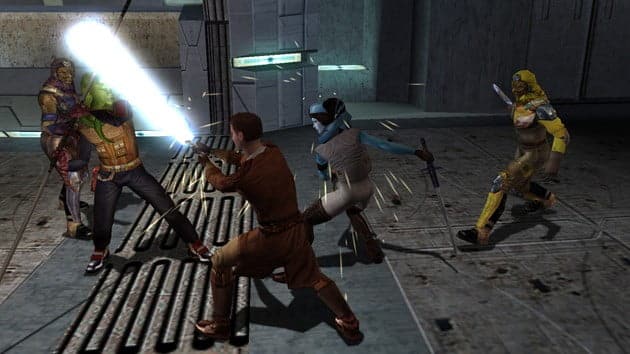 What else do you need if you have a chance to be a Jedi Knight? What else can you ask of life? Not much more. The starting point will be a thousand years before the first episodes of the Star Wars movies, so you will go through a completely unpublished story for you if you have only seen the movies.
You will explore various planets, meet new and unique characters and have important decisions to make every time. Will you become the new hope of the Jedi or will you let the dark side tempt you? If you have a computer purchased from 2010 From now on this title will surely work perfectly.
Learn about the origin of the eternal struggle between Sids and Jedis with Star Wars: Knights of the Old Republic
Processor : 1 GHz Intel Pentium 3 or 1 GHz AMD Athlon.
RAM memory : 256 MB.
Video card : 32 MB with Hardware T&L, compatible with DirectX 9.0b or later.
Dragon Age: Origins Ultimate Edition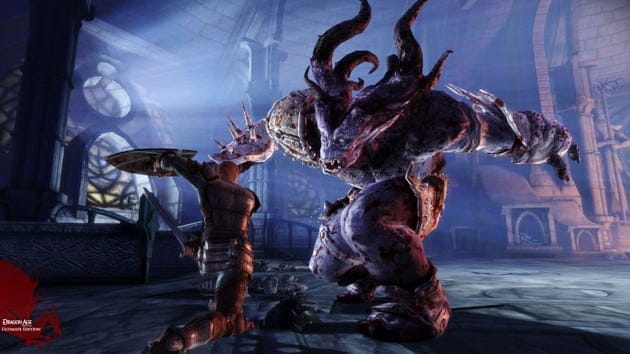 Incredibly good and very little known, one of the jewels that we have well kept on this list. Save the world from a demonic invasion by playing an Elf, a Human or a Dwarf.
Recruit allies, forge powerful alliances, wield diplomacy appropriately, and fight fiercely to face the threat. In this game your decisions will have weight like few others. The life of the continent will depend on you your sword, your shield and your wisdom.
This is the most demanding title on the list, yet it is tremendously well optimized, so with very little you will get an epic performance.
Processor : Intel Core 2 (or equivalent) at 1.4 Ghz or higher, AMD X2 (or equivalent) at 1.8 Ghz or higher.
RAM memory : 1 GB.
Video card : ATI Radeon X850 with 128 Mb or higher, nVidia GeForce 6600 GT with 128 Mb or higher.
Fallout 3 Game of the Year Edition
The world was devastated by nuclear war, few survivors of the disaster remain. Any experience on the surface of the earth is a very dangerous situation.
You will have to develop your character to measure to decide the fate of many. What we like the most about this title is that you can have a dog as a faithful battle companion.
Processor : 2.4 Ghz or higher.
RAM memory : 1 GB.
Video card : GeForce 6800 / ATI X850 or higher with 256 MB.
Undertale
A hilarious game, with many characters and really challenging bosses, we would classify it as an indie game with few requirements and an RPG style. It is quite alternative in the sense that you can avoid some fights by talking to your enemies.
As you may have already imagined, the title was created in a humorous way, it is not an old RPG, but it bases its aesthetics on them. And s the perfect combination of good story, excellent gameplay and epic battles, all with the demands for a computer of yesteryear.
Processor : 1.6 GHz or higher.
RAM memory : 2 GB.
Video card : 128 MB.
Stardew Valley
Your life for the farm! No one is going to destroy your hard-earned harvest. In this game you will have to fight monsters that roam the neighborhood while you are in charge of growing your farm like no other.
You can play in cooperative mode so that the fun is doubled.
Stardew Valley, requirements:
Processor : 2 GHz.
RAM memory : 2 GB.
Video card : 256 MB compatible with Shader moder 3.0+.
Darkest Dungeon
This we could not leave out. It's a horror RPG with unusual amounts of dungeons to explore . Grim, fun, and beautifully finished, has characters out of books in the Lovercraft style.
If you wanted a challenge, with this game you will get it, it is as challenging as it is dark. An excellent option within low end PC RPG games.
Processor : 2GHz or higher.
RAM memory : 2 GB.
Video card : compatible with OpenGL 3.2 or higher.
These are for us the rpg games for low end pc ever created so far, hours of fun with little investment. What did you think? You can also check out the best low end PC games in the world.