Did it give you some nostalgia and now you want to relive the most vivid moments of your childhood? The NES was the first platform that hosted hundreds of games and in this top we bring you what for us are the best Super Nintendo games.
As you can see this top is completely subjective, personal. We will prioritize titles that revolutionized or created new ways to play.
1. Super Mario 3
An unforgettable eighties game. Mario Bros 3 is considered as the game that set the tone and catapulted the saga to success, of the 2D versions it was the one that was in charge of changing everything.
He innovated in gameplay and added for the first time the different costumes such as the raccoon clothes, the Goomba shoes and of course the unforgettable Wing-P, which allowed you for the first time to fly inside the Mario universe.
Super Mario 3 brought with it 8 completely different worlds, with their own elements that made each one more fun than the other. And this is the most dynamic title of all the Marios of the time.
2. Mega Man 2 (Rockman 2)
This version for Super Nintendo is in fact the best-selling game of the entire franchise so far. With its first version, Rockman 1, the saga had already gained popularity, in the second the sales went to the Darling. Shortly after its birth, this title became the reference for the action genre and platforms.
If you enjoy Mega Man games, or you like platform-style adventures, Mega Man 2 is a must stop on your gamer journey.
In the story, Mega Man faces Dr. Willy again, who created robots to not fight our hero alone. Playing it is completely exciting, every time you defeat the boss of a level he gives you his weapon, so you must choose well which world to complete first and which one to leave for later.
The developers managed to make it very entertaining, each phase had its own challenges, no level was like the previous one. Mega Man 2 is the typical game that does not allow you to let go of control, it has so many secrets and details that you could finish it over and over again without getting bored, there is always something to do.
3. The Legend of Zelda
This is where it all began.Would the creators of Zelda expect to continue releasing games until 2020?
This version of the 86 was a great innovation for the time. For the first time a game gave you the freedom to explore on your own and decide which way to go. Of course the dungeons were underground, you had to enter them and they took a while to load, but it was your decision which one explore first.
In the story, the premise is almost the same as the rest of the games, the evil prince of darkness, Ganon, kidnaps Zelda and intends to conquer all of Hyrule.
Your task will be to find the missing pieces of the Triforce before you can face Ganon. Depending on which way you go, the game could be made shorter or longer. Some parts of the map required specific objects to complete, so having to retrace your steps was usual.
Once you finished the game you could activate an option to play it at an epic difficulty level, also with changed locations and new dungeons.
4. Metroid
A title that marked a whole generation. In Metroid the adventure was not linear, it was the first platform game to implement a game mode that broke the standard. As in Zelda, you could complete the levels at will, deciding which paths to take .
This is a game that amazes even the most perfectionists, probably the best speedrunner ever.
You played the bounty hunter Samus Aran, with whom you had to infiltrate the base of a outlaw gang of space pirates of the worst kind. You constantly had to make decisions about which path to choose, this defined, for example, what improvements you would get.
Finishing Metroid on the NES was a real challenge, especially if you wanted to complete the game 100% with all aspects unlocked. Some fans were dedicated to trying to pass it without dying.
5. Castlevania III: Dracula's Curse
NES is the Nintendo console with the most Castelvania games to date, it has three installments of the franchise, all spectacular, worthy of being played.
The maximum expression of this saga came with Dracula's Curse. Your mission will be to follow in Dracula's footsteps to stop his evil plan. You will play with the character of Trevor, but you will not be alone: ​​Sypha will accompany you , Grant and Alucard in your adventures, in fact you can choose your partner.
This is a representative title of the platform genre, it is very clear throughout its development. Castelvania III managed to emphasize decision making when exploring and choosing Trevor's destination. Depending on which route you choose and with which partner you do it, the endings will be completely different. < / strong>
Thanks to its variety, this third installment of the saga is presented as a game that you can complete several times, with different routes and new combinations.
6. Against (Probotector)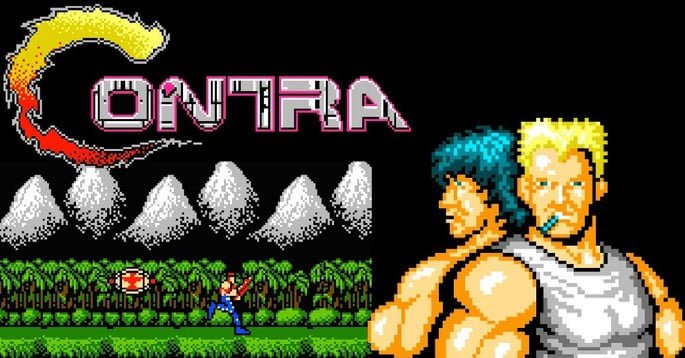 The most iconic shooting game of the eighties and nineties. Its objective was quite simple, shoot everything that moved to avoid losing.
Possibly what ended up making this game successful was its cooperative mode, perhaps the most successful of the time. It was difficult to get through the stages without dying, so playing as a couple was a relief. The game rewarded you with weapon upgrades if you managed to finish a stage without losing lives.
It was a short title, but a great rivalry was created focused on breaking each other's personal records. The levels were exceeded over and over again, always trying to improve the score of the owner of the super Nintendo
7. Battletoads
Fame precedes Battletoads. S e is about one of the most difficult games not only on the NES, but in video game history. But of course, it's not on this list just because of the difficulty! The game had a good diversity of phases, combining various elements from other platform and action games.
At one point we could be fighting multiple enemies, and the next minute we were avoiding obstacles by driving a vehicle! Battletoads was a title that required us to be on constant alert, as defeat was always imminent and frustration grew with each retry.
Rarely can we find players who have completed the game from start to finish. And you? Did you get over it?
8. Dragon Quest (Dragon Warrior)
A RPG style game with exclusively one-on-one battles. It is also known as Dragon Warrior and is considered by many to be the best game of the genre that was created for the NES.
Your mission in this title is to defeat the Dragonlord and of course rescue the princess. You could complete this adventure at your own pace, without rushing by finding secret places and fighting against rivals who get stronger and stronger.
Represented the first version of its franchise and one of the first RPG experiences of the Super Nintendo console, it is fully recommended.
9. Mike Tyson's Punch-Out !!
Simple mechanics within an awesome game. Mike Tyson's Punch Out was the greatest representative of the boxing genre that the Nes could have. The key in this title was completely knowing when to hit, it was a technical game, perfect for lovers of fighting.
One of our favorite titles on the list is this, you had to study the rivals, know them and learn how to defeat them.
10. DuckTales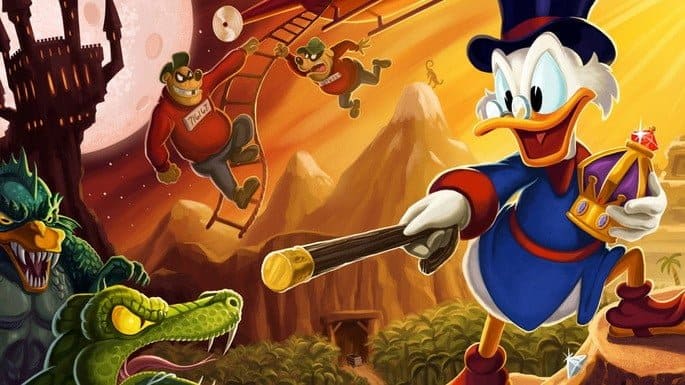 Didn't you expect to find yourself a game like this? It could be even higher on the list. Duck Tales is one of the most loved and played NES games of the time. The action-platformer genre has never been so much fun on the Super Nintendo.
You played Scrooge McDuck , a wealthy duck who with stick in hand traveled the world giving blows and jumps in five completely different game environments.
At the end of each scenario you would find a treasure protected by a particular boss, additionally extra characters appeared that in some cases helped us with the challenges and in many others made things difficult for us.
In this game you traveled to the moon to play on it! In conclusion, a super fun title that you have to try.
11. Ninja Gaiden II: The Dark Sword of Chaos (Shadow Warriors II)
Challenging! A platform game that became the challenge for all NES lovers.
It did not pass the line of becoming a frustrating title, but if it required all your attention and skill, it was completely challenging to advance without being defeated.
This is the second installment of the franchise , the so-called "Episode 2" of Ninja Gaiden, significantly improved what was offered in the first: more fearsome bosses, better phases and epic ninja skills.
12. Tetris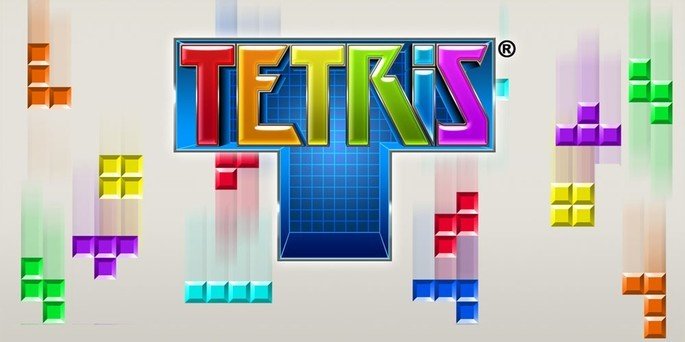 The first time Tetris came out of portable video games What a success! A true success, its conquest of the public was immediate, it became the most addictive game for super Nintendo.
As it was so simple, everyone played it, to this day Mobile Apps are still created and world tournaments are held.
13. Vice: Project Doom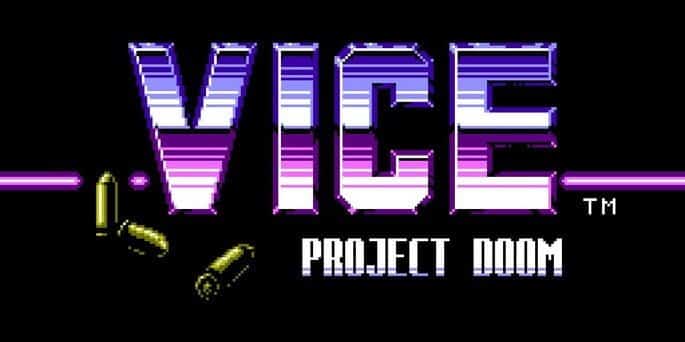 A good plot gave VICE the characteristic of being completely attractive, you could immerse yourself in the game And of course? If you were a detective who was in charge of investigating an organization run by … Aliens!
It combined action, shooting, platforming and driving . You are armed with a pistol, a laser whip and many grenades.
14. Bubble Bobble
This game had one hundred levels, ONE HUNDRED LEVELS! That you could also complete them in cooperative mode with your brother, sister or best friend.
The idea was very simple and at the same time entertaining, you handled some nice dragons while you caught enemies in bubbles to be able to defeat them.
Nothing like preparing some snacks, sitting down with a partner to play Bubble Bobble and get competitive with the scores.
15. Final Fantasy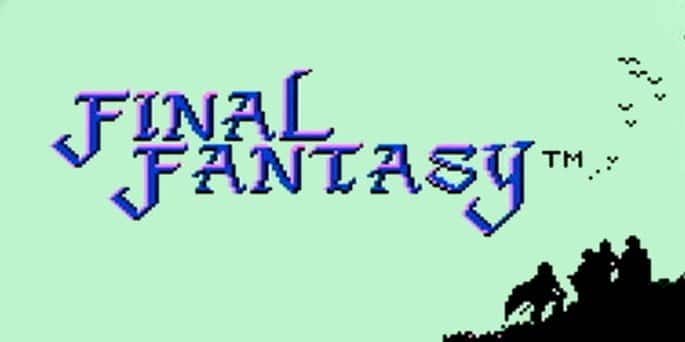 The original! Where it all begins. The RPG that competed with Dragon Quest in the nineties. Despite being the earliest version of the franchise, all the characteristics of this legendary saga were already outlined: You chose the class, you had a map which you could explore for hours and the improvements to the characters kept you plugged in.
The only thing this title faltered in was the history, that is why we do not give you higher positions in our TOP.
Supposedly this was going to be the company's last game , what a surprise, it was the one that saved them from bankruptcy.
16. Double Dragon II: The Revenge
Simultaneous campaign in a Beat style game. Everything revolved around hitting your enemies with style and mercilessly. This was a game more than fun and above all quite challenging for the genre.
The difficulty increased more and more as you approached the final stages. We always recommend playing it accompanied.
17. Metal Gear
Many times we forget that the origin of the Metal Gear Solid saga has its place on the Super Nintendo platform.
This is an action and stealth game that has the cunning of Hideo Kojima impregnated, you could feel like a member of the special forces. As in the successor titles you would have to move strategically, planning your movements well so as not to be detected while you infiltrated behind enemy lines.
This is the title that introduces us to Snake and Big Boss for the first time , if you are a fan of the franchise, this is one that you cannot miss.
18. Excitebike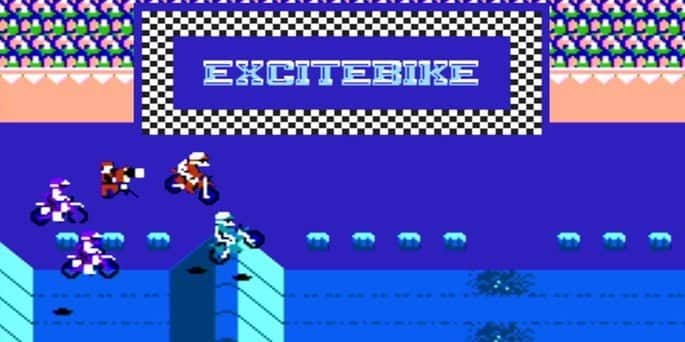 A classic! Who does not remember playing it? Accelerate without crashing! Excitebike was a super commercial racing game in which you had to guide a motocross rider through complex circuits.
The objective was to break the times to get on the podium, and if you played on a friend's NES, even more so. To achieve this it was essential to know the circuits well, you had to accelerate and jump at the right times. You also needed to manage the temperature of the bike, it could overheat and make you lose valuable seconds.
It had the peculiarity of being able to make your own circuits, which kept you glued to the screen for hours and hours.
19. River City Ransom (Street Gangs)
Another super successful beat'em up on the NES. You controlled Alex and Ryan as they tried to save their girlfriends from dangerous street gangs.
It was extremely entertaining because you could explore freely, for that you needed to improve the level of the characters. So you could take on gang members from the toughest areas.
20. Kirby's Adventure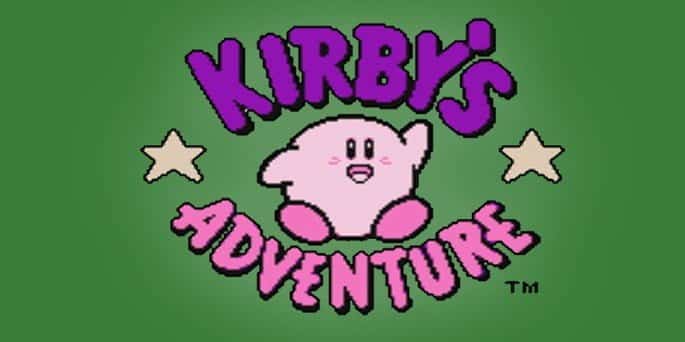 This was Kirby's only game for the NES. It had 7 universes for a total of 41 levels, it was a fairly unique platform game. You had to jump, float and absorb everything in your path to obtain new abilities.
It is a good platform game entertaining to play and with the extra nuances that all Kirby titles deliver.
21. Blaster Master
You were playing a character who was driving a war tank named Sophia. Your enemies were basically mutants… Radioactive mutants to be more precise.
This was a more than interesting title, although not very commercial. The approach was similar to Metroid, you could retrace your own steps to take up paths that you had left behind.
Quite challenging, with well-accomplished levels and a peculiar story. Blaster Master is one of Nes' forgotten titles.
22. Gradius
A classic ship shooter, without actually belonging to the Bullet Hell genre. It was a challenge to get to the last level without having to restart the game, it contributed to the success of the genre.
Loaded with action and challenges, this title kept you tense, once you got upgrades for your ship there was no rival to face you.
23. Kid Icarus
We continue with the classics, Kid Icarus is another of the most popular platform games of the Super Nintendo.
You needed to rescue the goddess Palutena, for this you had to recover the three sacred treasures, that had been stolen a long time ago. You could travel through the earth, the sky or the underworld, always accompanied by your bow and arrows.
It always left a pleasant gaming experience, despite its bugs. Of the platforming titles it was the friendliest, good for relaxing and hanging out.
24. Duck Hunt
The best known, a flagship game of the console that marked an entire era. Duck Hunt, despite requiring an extra accessory (The NES Zapper, the famous orange gun) was the third best-selling game in its entire history.
The gameplay was simple, you had a gun, the ducks flew towards you and you had to shoot them , if you didn't catch them in three attempts you had to endure the dog's taunts.
You had three different modalities, to beat your scores you had to be faster and more accurate.
25. R.C. Pro-Am
Reaching the middle of our top, we will review another racing game made with a lot of love. To advance in the circuits you had to be among the first three of each race, otherwise you had to repeat.
It was not enough to drive well, you also had to improve your car and properly use offensive items against your opponents.
Everything in this game was extremely entertaining, we would even put it in TO 10, but it did not have multiplayer mode. Too bad!
26. The Legend of Zelda: A Link to the Past
This is considered one of the best role-playing games of all history, an RPG for true fans of the genre and of Zelda in general. The Legend of Zelda: A Link to the Past was commissioned to create the Hyrule universe, the one that all Zelda lovers know today.
At the time there was no game with more freedom than this , it was unprecedented. The depth of its possibilities is truly impressive, an open world game with thousands of dungeons and secrets around every corner.
This is also the title that gives way to the history of Ocarina of time, so if you are a fan of the N64 title, now you should try The Legend of Zelda: A Link to the Past.
27. Super Mario World
If you lived your childhood in the 90s then surely you had this game on the console 90% of the time. An immortal classic that revolutionized the market, no one was left without playing Mario World in that decade.
The colorful graphics far surpassed any other Mario game and almost all Super Nintendo titles. You could also control Yoshi, fly and interact with the most varied range of items created up to that time.
28. Street Fighter 2
First on the list of combat games. Yes, Mortal Kombat and Killer Instinct were good, but this one was perfect. In the nineties there was no doubt which was the best fighting game, the discussion ended when Street Fighter 2 was named.
He went from arcade to console, revamped his commands, increased characters, and added scenarios. Its gameplay was the mass that led to it being an arcade hit, throwing, hitting, kicking and overwhelming your enemy with the skills specials.
29. International Super Star Soccer Deluxe
The first soccer game that conquered the hearts of gamers around the world. At that time there was no dispute, Super Star was the best football game, neither FIFA nor PES appeared on the radar.
This game had such an impact that it projected and made a non-existent player famous: Alejo, the great Brazilian striker and hero of his national team.
The gameplay was simple and fluid, it had entertaining storytelling and fair visuals. It was a hit not only on Super Nintendo but also on Arcade.
30. Ultimate Mortal Kombat 3
A novelty for the time, the word "Last" in the title indicated that you would have all the MKs in one and it fulfilled its promise, it was the MK with the most fighters created until that year. New combat movements as well as scenarios and stories have been modified and added.
For the console there is no better Mortal Kombat than the Ultimate 3. It kept Shao Khan as the main enemy, the Big Boss and enriched the stories of all the characters present to date.
31. Killer Instinct
One of the best fighting games from both arcade and Super Nintendo. You had 11 characters to choose from, all quite complex and creative. The combo and fighting system was similar to that of Street Figther more than that of MK.
The version that was released for Super Nintendo graphically was inferior to its two rivals, that is why we placed it below the rest in our TOP.
31. Top Gear 3000
One of the craziest and most frenetic games in terms of racing titles. Top Gear 300 is known for its graphics and spectacular soundtrack.
It took you off the ground, you could compete on more than one planet outside ours, also the weather conditions changed depending on the scenario. The number of tracks was impressive, you had a total of 47 different tracks.
For the first time in a racing game, you could play with three more friends, as long as you had a multitap.
32. Super Mario Kart
The king of all racing games on the Super Nintendo, at least in sales and fun. Super Mario Kart had the power to end long friendships, courtships and families. A shell thrown at the right time could put even the best friendship forged on hold.
This game apparently discovered the formula for success, console after console Mario Kart games do not stop selling copies. He could not stop being present in our top, it was much more difficult to play than the current Mario karts and beating Mario or the "Honguito" became a challenge.
33. Teenage Mutant Ninja Turtles 4: Turtles In Time
What memories! The most famous turtles on the planet came to the Super Nintendo. You could choose which mutant turtle and adolescent to play with, each with a slightly different weapon and combat style.
The cooperative mode was more than addicting, to overcome the last levels you needed an experienced partner, the difficulty really increased as you progressed.
The dynamics of combat with the bosses made them a very special game.
34. Final Fantasy VI
The last game that the franchise released for 2D platforms, concentrated in improving the story and making characters with whom you could feel more empathy, they were more human. In Japan it is known as FFIII, since neither the FFIII nor the FFV were ever launched in that country.
It did not change or renew anything in terms of gameplay and battle, which is why we decided to place it so low in our TOP. You had four scenarios to explore their dungeons and their cities.
35. Super Mario RPG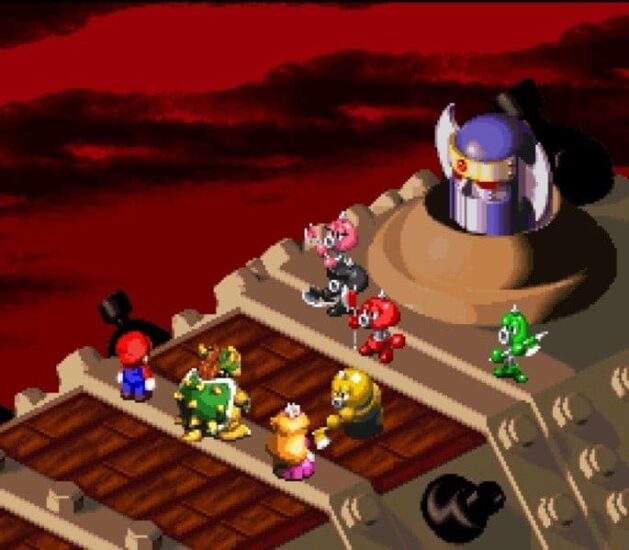 A gem that not many of us were able to enjoy. Very difficult to get and not very commercial, at the time RPG games were just beginning to take flight, you can imagine that almost no one associated the Mario universe with this style of play.
One of the least sold Nintendo games for any of its consoles. However, that did not overshadow its quality, whoever had the chance to try this game will never forget it, it was great.
You could face off against the most iconic players in the entire franchise in spectacular settings.
Super Mario RPG laid the foundation for a popular later title: Paper Mario
36. Megaman X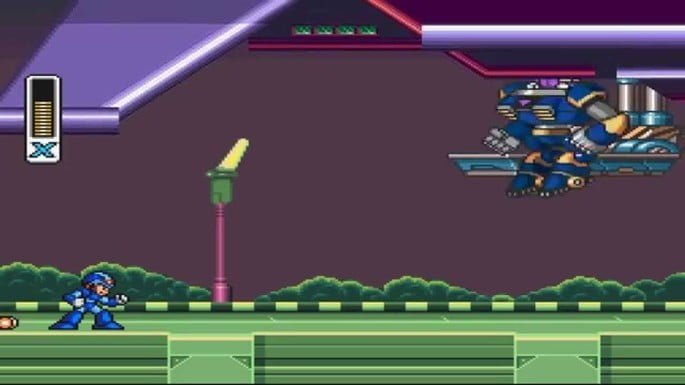 An icon for the entire Mega man X franchise. The most beloved robot in video games reached its peak with this title. The gameplay significantly improved compared to all the previous ones, the graphics were also unpublished and the soundtrack was unmatched.
A game that you will always enjoy, no matter how much technology advances.
37. Super Bomberman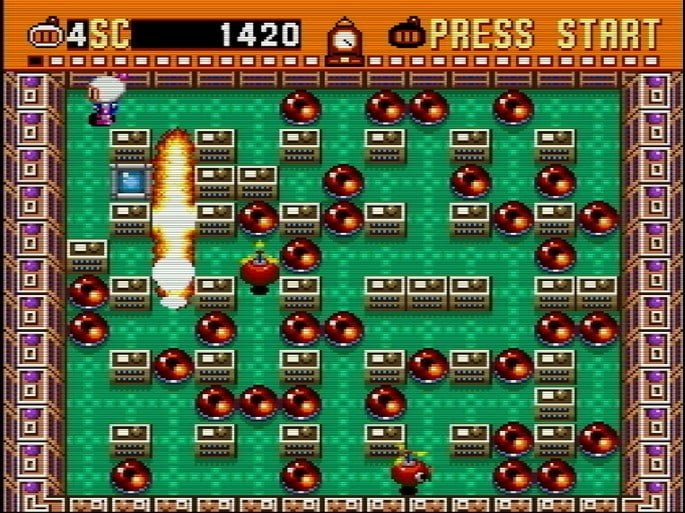 A franchise that remains active until 2020. In the year of its launch it was a true success, a community was created around it like no other.
Fun in solo mode, awesome to play with your friends, this title will never go out of style.
38. Donkey Kong Country 2: Diddy's Kong Quest
One of the darlings of HD Gamers , it has 47 levels and takes place in 8 completely different environments. At the moment it was a unique platform game, completely fun and with new graphics.
Personally, this is a game worth buying one of those modern versions of the Super Nintendo, you can jump and advance through the levels using both DK and Diddys.
39. Chrono Trigger
Chrono is a fusion of genres , we don't know exactly where to place it. Pure giants of the industry were involved in its creation: The characters were designed by Akira Toriyama and the game mechanics were developed by big names in Final Fantasy. The combination of so many brilliant minds resulted in a game with 13 finals
It is virtually impossible to complete it 100% , within the game each action and each decision making takes you on a different path, not only are there 13 finals, there are also dozens of different routes to reach them.
40. Mighty Morphin Power Rangers
An addictive but difficult game. It was a success thanks to the fact that the visual is very similar to that of the series, it is a game that really provokes and invites you to play. It is difficult to get tired of him but it was also very difficult to pass. You could choose between its five different characters and the gameplay was fluid.
41. Side Pocket
Travel from city to city to win in the best games by chance, a dream come true. Multiplayer was available and your goal was to reach a certain number of points to advance.
Each stage took place in different cities around the world, also the soundtrack made you feel inside a real casino.
This was a title loved by boys and not so young.
42. Desert Strike: Return to the Golf
A war game in which you had to use your resources very well to win, it became a classic of the Super Nintendo today. Basically you have to complete the missions using a helicopter, bullets and gasoline.
If you were expecting a game of shooting left and right … This is not it, we could classify it as a rather tactical title.
43. The Mask
The most difficult Super Nintendo game, even passing the first level could turn into a tragedy.
The good thing is that cheats could be used, in the end The Mask ended up being a cult video game and a challenge for gamers around the world. Fifthing the IMPOSSIBLE to complete it, it was a fun, unusual, and quite funny game.
44. Pilotwings
Almost almost a flight simulator, this is the game that laid the foundations for the entire future of the genre. In it you could pilot a Jet Pack, a parachute, a helicopter and an airplane, solely in order to complete the maneuvers without dying in the attempt.
45. Paperboy
Well, if you thought his name was hiding something … No, you are literally playing at being a newspaper boy. A title hated by many and loved by so many others, it was so controversial that we couldn't leave it out of the top.
Your mission was to launch all the newspapers on time and in the right place, of course the game did not make it easy for you.
What did you think of our super TOP, with the best Super Nintendo games. Did we leave out any of the ones you love? You can claim us on our social networks @Hablamosdegamers and thus take advantage of seeing the best gaming memes.