The thrill of a siege and war for possession of the kingdom's most important castle and the quest to expand your empire. An authentic experience of the middle ages awaits you in Mordhau and to make it more intense, in HDGamers we have brought you this compilation of maps where you will have the locations of weapons of the horde in Mordhau. A great advantage over your enemies.
Something you have to know
Before we start, we have to tell you that this guide is mainly aimed at new users of Mordhau.
In this sense, the purpose of this guide on Horde Weapons Locations in Mordhau is precisely to help you find your loot in horde mode.
In addition, it is important that you know that Taiga and Grad have caves or basements / dungeons, so we find ourselves in the need of just placing their location on the list. So you will have to locate them by yourself and experience the excitement of the game.
The necessary equipment
Below is a list of all weapons, armor, and shields with their own number or letter.
There will be 3 different icons with different letters / numbers on them and each one represents an element.
The icons will be the same for all maps, the colors can change, depending on the scenario, to make them more visible.
Weapons
Continuing with this guide on the locations of weapons of the horde in Mordhau, we will tell you what are the weapons, armor and medicines that you will find on each map.
It is important that you know that in the maps we are going to identify each one of them with a particular icon. Next, we will leave you the list of weapons and armor with their respective letter to distinguish their location.
A – Hoe.
B – Dagger.
C – Wooden Mallet.
D – Blacksmith Hammer.
E – Short Sword.
F – Thowing Knife.
G – Throwing Ax.
H – Mace.
I – Ax.
J – Rusty Fork.
K – Arming Sword.
L – Warhammer.
M – Falchion.
N – Rapier.
O – Scythe.
P – Recurve Bow.
Q – Fire Bomb.
A – Billhook.
S – Bastard Sword.
T – Crossbow.
U – Longsword.
V – War Ax.
W – Bear Trap.
X – Messer.
Y – Evening Star.
Z – Battle Ax.
1 – Executioner's Sword.
2 – Longbow.
3 – Pole Ax.
4 – Spear.
5 – Toolbox.
6 – Greatsword.
7 – Stock
8 – Bardiche.
9 – Maul.
10 – Zweihander.
11 – Halberd.
We will identify them with the following icon.
Armor
A – Light Chest.
B – Light Legs.
C – Light Helmet.
D – Medium Chest.
E – Medium Legs.
F – Medium Helmet.
G – Heavy Chest.
H – Heavy Legs.
I – Heavy Helmet.
J – Targe.
K – Heater Shield.
L – Kiteshield.
M – Pavise Shield.
N – Buckler.
We are going to identify them with the following icon:
Medical supplements
The last item you always have to look for in the horde in Mordhau, are the medicines. To which you can locate them following this image.
Once you recognize the icons with which you can locate the necessary equipment. Now we will present your exact location on each map.
The location of the weapons
Before starting, we have to tell you that the horde in Mordhau is made up of different maps. So we will introduce you to the location of the weapons in each of them.
Grad Loot Spots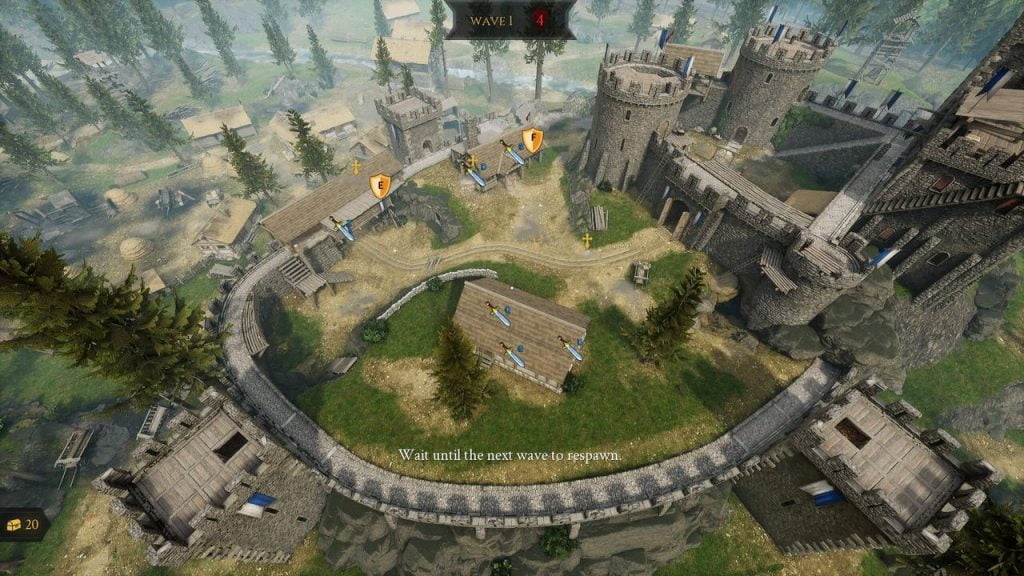 Mountain Peak Loot Spots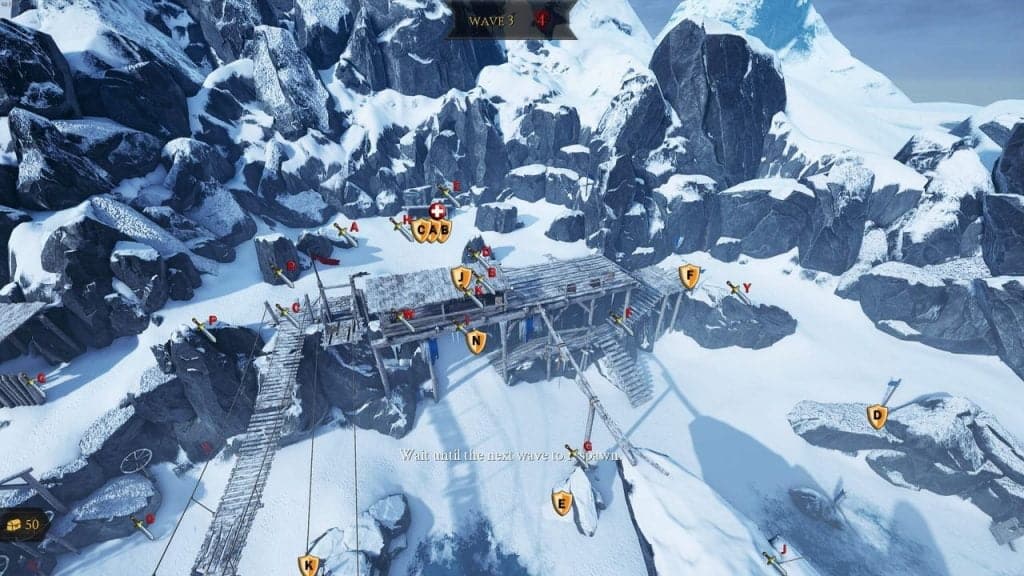 Taiga Loot Spots
This map is particularly useful to explore as it is a safe area. Making the horde weapon locations easier to find.
In addition to the weapons already mentioned, here you can find the following:
Basement / Cellar Items:
Falchion.
Kiteshield.
Spear.
Heavy Chest.
Messer.
Evening Star.
Pole Ax.
Halberd.
Bandage.
Mace.
Estoc.
Maul.
Believe us when we tell you that these weapons are really useful when it comes to fighting. So it doesn't hurt to spend some time getting them.
However, below we present all of their locations in Taiga Loot.
Now that you know all of the Horde Weapon Locations in Mordhau, the balance of power and war is in your favor. Just go and Conquer Mordhau .