A game where you make your own story like Albion Online has so much freedom that you might be tempted to try something out of the ordinary. One of those options would be to play with Albion Online mods to improve your experience.
After an extensive search, in HDGamers we managed to find a variety of them and today we will present them to you. But not everything is as wonderful as it sounds and here you will know why.
The risk of Albion Online mods
As in the vast majority of games, when we talk about Albion Online mods we come across files that add something new and different to the game. Sounds great Right?
However, in the particular case of this incredible title, they are not exactly legal. So, before reading any further, consider the possible consequences of using mods .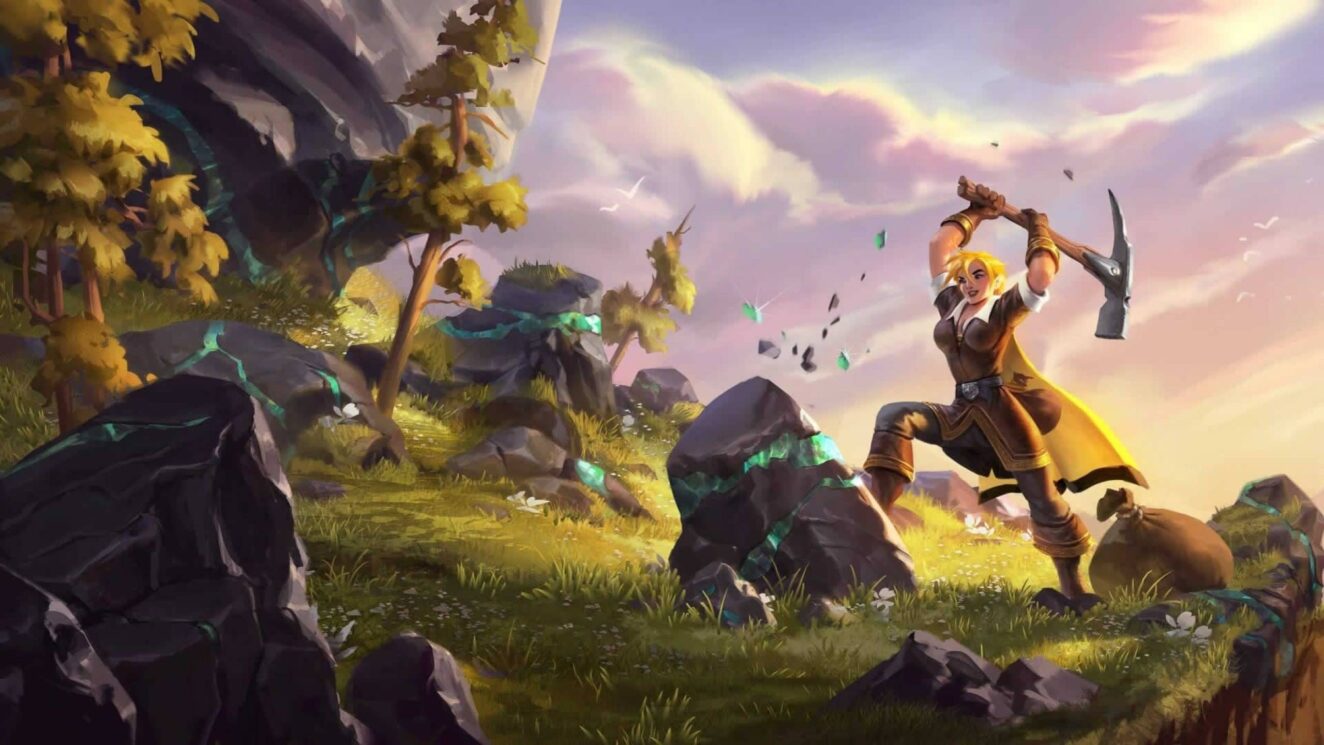 How are Albion Online mods used?
If, after thinking about it long enough, you decide that you will take the risk of using the Albion Online mods . The first thing you should learn is how to install them correctly.
In this order of ideas, to be able to enjoy these mods , you just have to follow these simple steps:
Download the Albion Online mods that you want to use.
Go to the folder where the game is installed.
Find the mods folder. If it doesn't exist, you can create it manually.
Unzip or send the mods to this folder.
Run the game.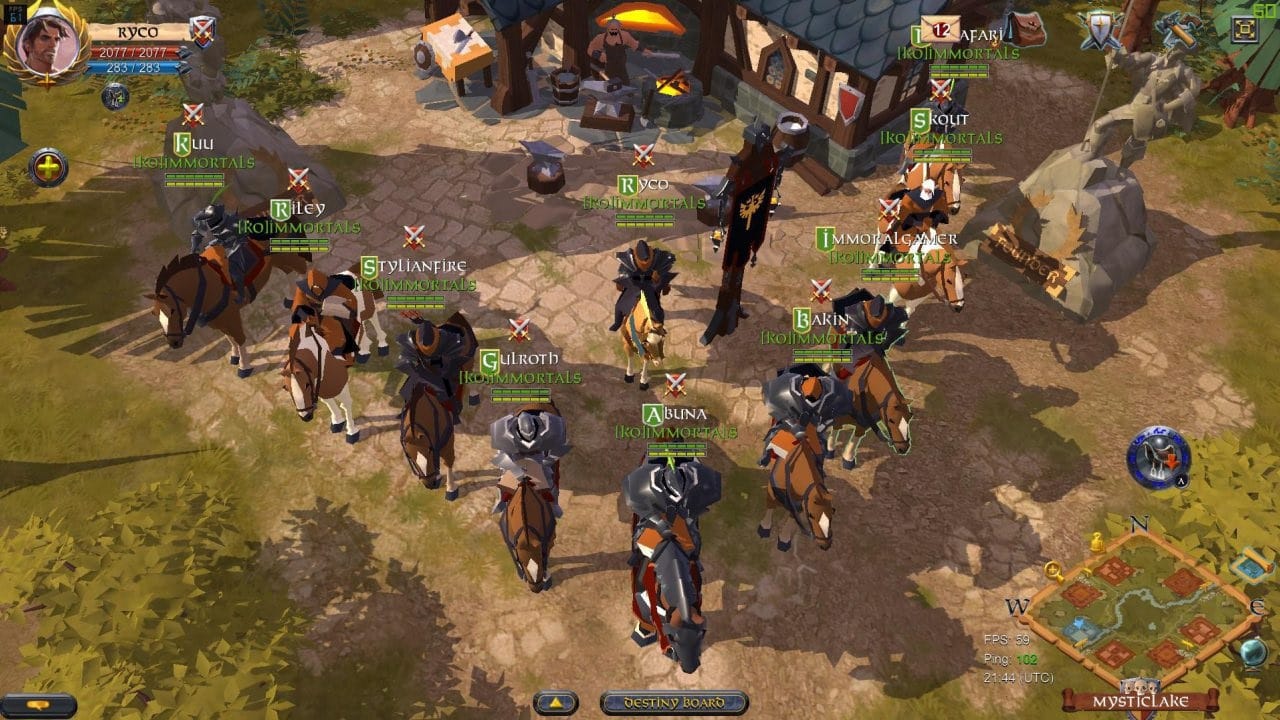 What are the best Albion Online mods?
Now that you know a little more about these files, you may have a question why they are not easily found on the web . As we discussed earlier, the reason for this is due to legality issues.
However, after an extensive search through the vast and deep world of the web, we have been able to meet a good variety of Albion Online mods . So, in short, we decided to make this short list with the best options for you.
Character gauge.
Tracker Mod.
Automatic farming.
Fishing Bot.
Path mod.
Crafting Mod.
Black Market Bot.
God Mode.
What do these Albion Online mods bring?
Perhaps, at this point, you are wondering what each of them do. Don't worry, below we will tell you what are the benefits of these mods and how easy it can be to detect them.
Character meter
What does this mod do?
Allows you to measure the stats of the characters you select. Among them is:

Attack damage.
Healing power.
Attack speed.
Movement speed.
It's really handy to evaluate Albion Online PvP builds for example. </ em>
Ease of detection
Tracker Mod
What does this mod do?
Open a map interface where you can locate:

Hostile characters.
Resources.

Also, this mod allows you to do:

View the inventory and equipment of the selected player.
Cover almost half of the map you are on.
Ease of detection
Automatic farming
What does this mod do?
As its name implies, this mods will allow you to leave your character at a farming point and collect all the resources in the area.
Just remember that they are recuryou are minerals. If you are attacked by an enemy or a hostile player, the mod will not be able to defend you.
Ease of detection
Fishing Bot
What does this mod do?
Like the automatic farming mod, the Fishing Bot will allow your character to collect all possible fish automatically.
In the same way, remember that you must be near a pond or water source for it to work.
It is also important that you remember that he will not defend you from enemy attacks.
Ease of detection
Route mod
What does this mod do?
Another of the most common mods or addons in the game. This will allow you to plot a route to travel from one city to another automatically. That is, you will not have to be clicking every step to guide your character.
The condition of this mod is that it only works when both cities are on the same map. In addition, it will not protect you from enemy attack during the trip.
Ease of detection
Crafting Mod
What does this mod do?
This is one of the most popular Albion Online mods as it allows you to create any equipment or supply automatically.
Ease of detection
Black Market Bot
What does this mod do?
This is possibly the most common and least detectable mod in the game. Its function is to be able to evaluate the offers of your products on the black market and automatically accept the highest one in a period of time that you must establish.
Ease of detection
God Mode
What does this mod do?
Unlike the mod above, the God Mode is the easiest to discover of all. This means that no enemy attack can harm you.
The ease of detection is that it works no matter what equipment you wear, you will be invincible in one way or another.
Ease of detection
What should I know about Albion Online mods
After knowing this incredible and vast world of Albion Online mods , you may think that they are really incredible considering the nature of the game.
However, as we have repeated several times throughout this guide, these mods are illegal and it is quite a high risk to use them. This is because some represent a fairly large advantage over other players. For example, the God Mode mod .
In this vein, the use of Albion Online mods can lead to a series of penalties. These range from an account suspension to the total disabling of the player's IP address . Therefore, if the idea of ​​using them haunts your head, you better think it over enough before losing your game.