The adrenaline rush and the excitement of being on the other side of the law and orchestrating the perfect crime can be more than enough reasons to enjoy great games in Payday 2. Although there is always room to improve the experience and that's why there are Payday 2 mods .
With them you can open the doors to a completely new universe of possibilities and alternatives. All with the sole purpose of improving your experience in this fantastic game to the maximum.
How are Payday 2 mods used?
Now that you are fully determined to start a gamer life within the criminal world of Payday 2 let us show you what you need to enjoy its amazing mods </ em > .
To do this, we are going to start by telling you how to install them without problems. In this sense, it is important to note that there are several methods available; However, here we will describe the two most practical, effective and easy.
First option
Go to the directory where Payday 2 is installed.
Once in it, we go to the assets folder.
Inside it, look for the one called mod_overrides.
If it doesn't exist, you will have to create it.
Once this is done, now you just have to send all the Payday 2 mods that you want to use to it.
Note: This method only works to install those mods that do not allow changing textures or sounds within the game.
Second option
First, you will need to download a file called BLT .
When you unzip it, you will find that it has these two files:
A folder named mods
A .dll file.
You have to send both to the main Payday2 folder.
At this point, we recommend that you start the game so that the program can update itself automatically before installing any mods .
When the update is finished, all you have to do is download the Payday 2 mods that you want to use and save them in the mods </ strong folder > that came from the BLT .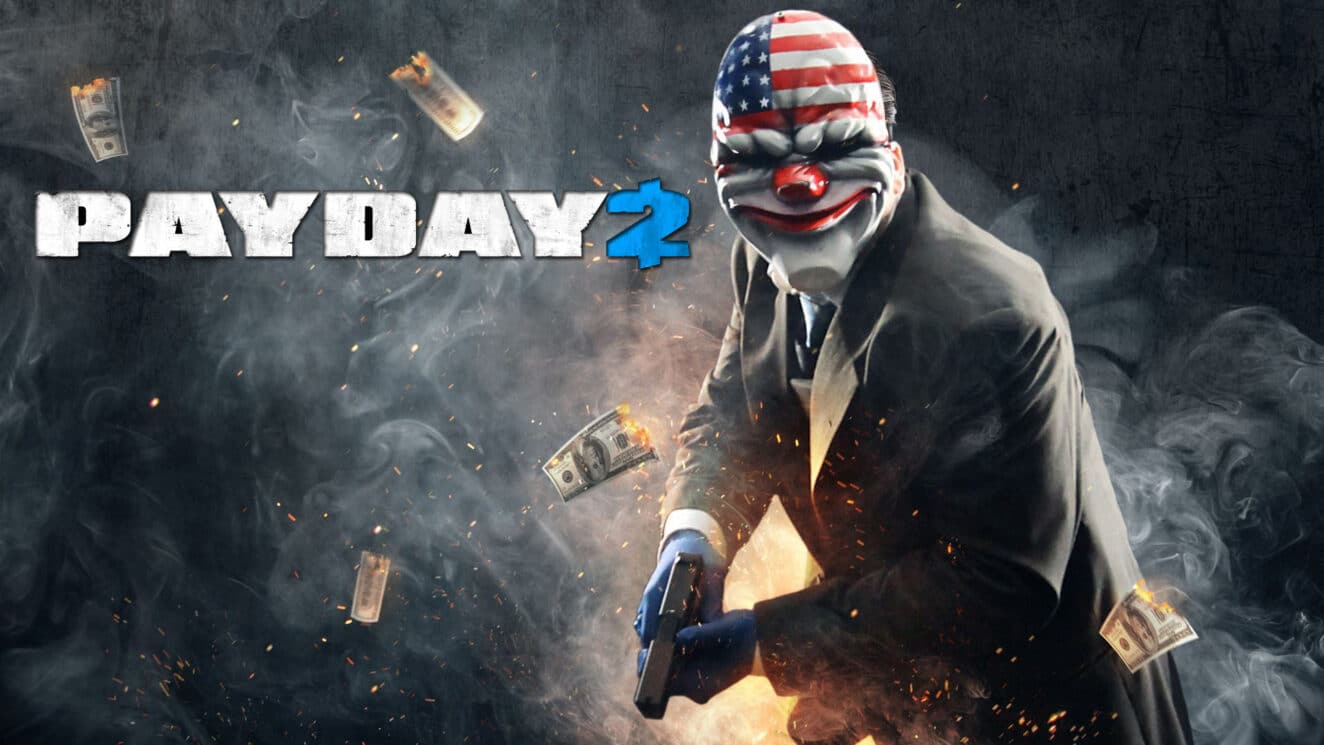 What are the best payday 2 mods?
Now that you know how to install the Payday 2 mods , you will wonder where to start. After all, there is such a huge variety of these mods that it's really hard to decide which one to use.
To do this, we have decided to make this small list of the best mods that, without a doubt, will give you the hours of fun you are looking for.
Killer Gameplay Modpack
This is a mod pack used to:
Have the cleanest appearance.
Better gameplay by using VoidUI as its main user interface.
Paul Blart Character Pack 1.01
Features a Segway Drive that is stored in your inventory and can be activated from the Melee section
The package introduces:
More than 4 melee weapons.
3 ridiculous masks.
3 new pieces of music.
Super Pirate P3DHack Perfection Donor Premium Unlocker VIP
Things included in the 'build':
Synchronize beardlib mods with clients.
Apply godmode to any player.
Star any toxic elitist you want.
Undetected DLC and skin unlocks.
Option to replace all sounds and textures with hololive fade.
Increase money and XP for everyone in the game by 500%.
Easily removable pairing lock
The Waifu Lootbag Collection
This folder contains:
Dark secrets.
1 pack of 5 bags of Waifu loot.
XMAS Chef Pack (Christmas Mod)
New Melee Weapon (A wooden rolling pin, just don't forget the flour!).
New mask (Masterchef hat).
Two new songs on the menu.
Gingerbread cookies! (Along with your custom icon / description).
The Spear of Freedom is replaced by a candy cane.
Ammo pills are replaced by gifts full of munition.
The Golden Immortal Pack V4
It's kind of redundant with the addition of the 'Gold Plated' and 'Gold & amp; White' weapon colors.
They are rewards for around infamous 90 to 99.
Requires achievement milestone 1000 to be unlocked.
Serious Sam Character Pack 1.02
Add Serious Sam as a playable Heister, which features:
A full voiceover.
Complete glove.
Mask.
Armor.
Suit support and more.
Lo Wang Character Pack
This character pack adds:
Lo Wang as a playable heister.
A murderer and former Zilla Enterprises.
A sword for every occasion.
Large arsenal of weapons:
Swords made from ancient dragons.
Custom akimbo submachine guns.
Always wear eye protection
Vriska Serket Joy Mod
It consists of three sub-mods for the game:
Retexture that turns Joy's outfit into a Vriska cosplay.
Set of horns and black eyes.
GambLerotte's melee weapon.
The Golden-er Immortal Pack
Replaces the entire Python Immortal weapon skin with black parts with even more gold accents.
Your all freakin gold butter requires the milestone of 1000 achievements to unlock.
Splinter Cell Conviction stealth meter + detection sounds
It includes:
The detection of chip cell conviction meters.
Guard detection sounds.
Camera detection.
Blips.
A custom song for the final heist.
Reloads Reticle Pack
They include:
Skull.
Cross.
X.
Circle.
Smiling Pattern.
Joker Complete Modpack
Joker jacket

by Hank Nasty.
Replacement icon.

Jacket to Joker.
Shadow contractor maps.
WW2 Retexture
Its content that refers to the Second World War:
A new crime image of Berlin.
The flags are replaced by those of National Socialist Germany.
Realistic SS hat.
Wrangler Tree Ft. Akimbo Saw
It is a skill tree mod based on the OVE9000
Combine the fun of the Akimbo Sierras and the balance of having them blocked by a skill tree.
ProjectRaptor's anime compilation
This mod pack replaces:
HUD textures.
PC screens.
Menu textures.
Loading screen.
Drill / saw screen.
Gloves.
Hoxton Breakout day2 FBI screens.
Skill tree backgrounds.
Splinter Camo Pack 1.1
Cyber ​​Midnight Skins
Includes all cyber midnight skins.
Predator The Ultimate Pack REBORN
It includes:
The Butcher skill tree.
This also includes the SMAW and M320 mod.
Arrow of shock and fire.
The Gage Armory Pack -April Fools-
Add:
4 new weapons.
4 new skins.
1 new heist soundtrack.
[VAL $ T] Wolf's (after) X-Mas Pack
The mod replaces the following elements:
Grenades with Christmas Orb Grenade.
HEF Grenades with Christmas Orb Grenade.
Hotline Miami baseball bat with giant candy cane.
Psycho knife with bloody pointed candy cane.
Almir's beard with Santa's hat and beard.
Military cap of the chain with hat and beard of Santa Claus.
Gears Of War Mod Pack (UPDATED 1.2)
You get the following re-textures:
All menu backgrounds.
Health and armor.
Circle of interaction.
Drills and computer screen.
Save and load icons.
Level and ring exp.
Loot cards.
LC_SuperPack
Contains hundreds of updates and texture alterations for PD2.
The second Community Skin Pack
The LastBullet community skin pack.
The First Community Skin Pack
Contains 12 community-made skins for Payday 2 such as:
Skins.
A drill to open the safe containing the skins.
Anime Mix
These will replace images in:
The skill tree.
In art gallery.
The drilling / cam screens.
Pear shop treats.
Battlefield Hardline Pack
This mod replaces the following things:
Textures:

Heister costumes (in 4 styles) with gloves.
Police suits (in 4 styles).
Funds in the skills menu, except Ghost.
Logo in the menu.
The loading screen.

Costumes and gloves for characters:

Dallas.
Hoxton.
Wolf.
Chains.
John Wick.
Dragan.
Jacket.
Sokol.
Jiro.
Bodhi.

Police vehicles:

Police car.
Police helicopter.
SWAT van.
Fonts.
Gun sounds.
LC_AlternatesExtrasPack
This mod brings:
Blue vice texture.
Signs.
Bollards.
Bill shelf.
Magazines.
Books.
Vault keys.
ATMs.
Hi-Vis.
loading spinners.
Van interiors.
Black atm texture for the First World Bank map.
Kitchen, blender and table.
Secret hatch.
Ice box.
Orange banknote dispenser.
Ticket payment machine.
Big screen TVs.
Director screen.
High visibility blue server.
LC_RoadsPack
Contains hundreds of improvements and texture alterations for PD2 roads.
Iron Predator's reticle sights pack # 1 V2
Lots of random reticles replacing a lot of unpopular reticles
Gage Chromosome Pack updated
It includes:
Mask.
Replaces Cloaker.
Replacement "Drifting" sound effect.
Third person costume replacement chains.
Is there one last tip I should know about Payday 2 mods?
At this point you might think that you already have everything you need to come up with the most incredible heists that gamer history can remember . But, it never hurts to have some extra information.
Among these additional data we can tell you the fact that you should check what type of mod you are going to download . All the ones that we present here are installed in one way or another than those that we previously explained to you.
However, if you decide to try your luck with other Payday 2 mods you will have to check what type of installation it deserves. In this sense, you should know that there is a third method to install it, we did not expose it at the time since it depends, in the first place, on having the BTL installed.
That said, the only thing we can remind you of is to handle Payday 2 mods very carefully. Mainly because an error in the installation of any of them can cause problems with the game. Also, it would be a good idea to review the Payday 2 commands to take care that an incompatibility does not occur between the mod and the hack . Anyway, we wish you a great game as well as taking care not to take this life as an example.