The doors to a unique adventure like that of Pillars of Eternity will always be open for those brave adventurers. A story that anyone can enjoy and, as if that were not enough, they can also improve with the best Pillars of Eternity mods .
Yes, there are those small programs that will give a revolution to the experience lived in this great RPG . So make yourself comfortable, because in HDGamers we will present you which are the ones that will give you an unforgettable adventure.
How do I install the Pillars of Eternity mods?
Long before we get into the topic of showing you which are the best Pillars of Eternity mods, it is vital to know a first aspect about them .
After all, how can you play with them without knowing how they are installed. Therefore, in order to enjoy the best mods for this game, you just have to follow these simple steps:
The first thing you should do is download the Pillars of Eternity mods that you want to use.
Usually they will come in tablets. This means that you must have a tool that allows you to work with .rar or .zip files.
Obviously, the next step will be to unzip the files. At this point we recommend that you do it in a folder outside the game.
Next, you will have to go to the main Pillars of Eternity directory.
Once in it, you have to locate the folder PillarsOfEternity_Data.
Inside it, there should be a new folder called Mods . If it doesn't exist, you can create it manually.
When you have this folder, you just have to pass all the Pillars of Eternity mods to it.
Finally, you must run the game as an administrator and enjoy its great improved adventure.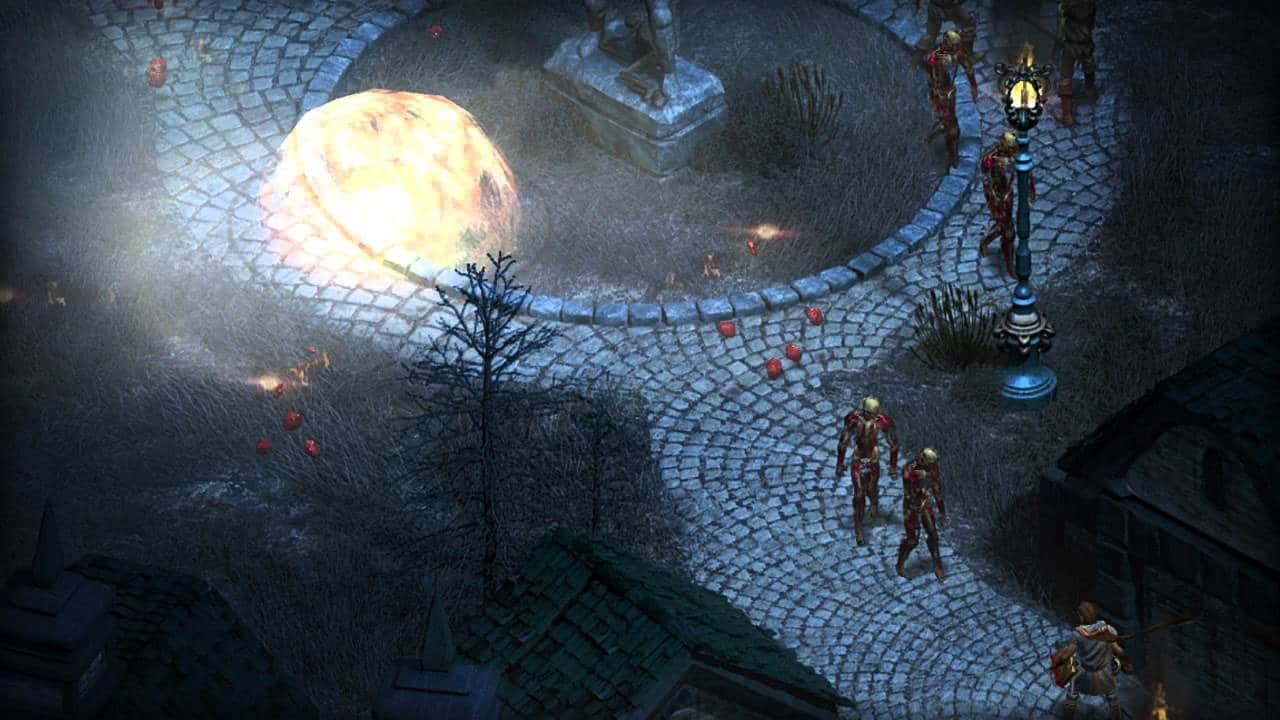 What are the best Pillars of Eternity mods?
With the knowledge to install them assimilated, the moment you were waiting for has arrived. Next, we will present our selection with the best Pillars of Eternity mods .
enhanced sagani
With this mod a small retouch is given to the portrait of Sagani.
Alternative Grieving Mother
Through this mod you can change things including the portrait of the grieving mother.
Companion Attribute Boon
Through this mod all Boom's companions reach 18 attributes.
Restored Menu Background
Through this mod you can restore the original background of the main menu of Pillars of Eternity versions prior to 3.0.
Level 40 and more skills
Through this mod you can level up to the level 40 limit, easily and with some adjustments. What's more:
There is a reduction of 40% exp.
It is added:

1 skill point.
1 talent point each level from 1-16.
2 talent point each level 17-37.
Divine races can wear helmets.
Companions can use pets.
Anyone can use grimoires.
True Druid – Unlimited Spiritshift (Combat or Modal) For Epic Games Store
By means of this mod the duration of the transformations of spiritual change is extended to 9999 seconds, making them effectively permanent.
One-Eyed Molina's Gold-Fingered Spike-Flinger bug fix for Epic Games Store
By enabling it you will be able to correct the mods of reload speed so that they are positive, not negative.
OP Cipher Buff
This mod features many encryption abilities:
Soulwhip.
Leech biting.
Body tuning.
Armor Leech.
Wild Leech.
Harvest knives.
Mind Web.
Lore-friendly portrait pack by TindleTweek
Through this mod you can add or change portraits of a player's characters.
Deadfire DLC Male Uniform Fix
Use this mod to fix Deadfire DLC suits for male characters. Note:
You will have to apply manually with UABE as it requires editing the resources.assets file .
Little portrait pack
This mod provides a small pack of portraits, mostly elves, all female.
New Combat Music
This mod replaces all combat music tracks in the game for a total of 14 tracks.
IE Mod
When you activate it, you get a collection of optional mods whose objective is to bring you closer to the old Infinity Engine games through:
Modifications in the user interface.
The mechanics of the game.
Super Ultimate Portrait Pack
By activating this mod players will be able to preserve existing portraits from the game. In addition, you will find several new portraits, such as:
Baldur's Gate.
Icewind Dale.
Neverwinter Nights and others.
Druid Spiritshift – Unlimited Duration
With this mod you can maintain the transformation of the druids into mythical beasts and receive supernatural power, throughout the entire battle and even after it.
Final recommendations on Pillars of Eternity mods
You already know this amazing gallery of Pillars of Eternity mods . So you are in a position to enjoy a unique experience in this great game.
However, it is worth giving you some very useful recommendations to get the most out of them. First of all, it is extremely important that you make a backup of your game to avoid having to reinstall it before any failure .
This happens on some occasions when you use an abysmal amount of mods that your computer or game can no longer tolerate. Consequently, we also recommend that you do not go to these extremes .
On the other hand, a great way to enjoy this game is by testing the different builds of Pillars of Eternity. Trust us, it is quite entertaining as well as challenging to do.
In addition, they are perfectly compatible with all the Pillars of Eternity mods that we have shown you previously. So, for now, all you have to do is go out and enjoy this great adventure.