Which bots for Discord to download? They are truthful?
Discord is the communication program par excellence in our times, it seems to have no rival to compete with it. Millions of users use it to facilitate and improve the gaming experience and general coexistence.
It is so useful that many have dedicated themselves to creating Bots to add extra functions such as games, music, memes, images and dynamics of any kind you can imagine.
There are hundreds of bots available but not all of them are of good quality, that is why we took on the task of analyzing and categorizing them to bring you a list of our recommended bots.
With them you can listen to music, expel inappropriate users, automate processes, use memes, stickers, block content, send notes and even play Pokémon.
MEE6

This is one of the most downloaded Discord bots available in the world. It has useful features for any user of the application. If you take the time to configure it, you can automatically moderate your server. You will easily fight Trolls, Spamers and troublesome people in general.
MM6 will also allow you to create your custom commands for the server you will see that the tasks are done much faster if you have it installed. Assigning roles, rewarding participation and saying hello has never been easier.
Also, if you are a frequent user of Twictch, Reddit or Youtube, this bot offers you an integrated notification system.
Ayana
A bot that has gained fame and ground within Discord and it is no accident. Provides tools for moderation such as MEE6, but also allows you to set your server: You can add music, reactions and funny images of all kinds.
The main focus of this particular bot woman is on music, if you don't want to use it better download MEE6.
If you install Ayana you will be able to listen to music from YouTube, Sotify, Twitch or Soundclound. It doesn't take much configuration, it is extremely easy to use.
Its creators are still active and develop updates and new features frequently, it is perfect for first timers if you have never installed a plugin of this style … Or if you are new to Discord.
GameStats
This is a bot designed for gamers, but not for Among Us players, we are talking about tough gamers.
With GameStars you can know what the performance of each of the players that connects to your server is. It has pre-established commands that allow you to communicate with Overwatch, CSGO, DOTA 2, Halo 5, League of Legends, PUBG, Fortnite and many others.
Facilitates the process to add friends by allowing you to share Steam, Play Station Network, XBOX, Live and Uplay profiles. In conclusion, it is the bot that every gamer who respects herself must have installed together with Discord.
As an extra it also offers the possibility of creating specific groups for differentiated events or games: You can have a group to play DOTA 2 and another for when you want to play Overwatch or Total War.
Discord bots for Twich: TwitchBot
Many bots have interactions related to Twich, but none like this … If you are a frequent user of this social network you have to download this extension for Discord, you heard right YOU HAVE.
With this bot you will get a complete streaming service directly on your server. You can also share everything with your friends. TwitchBot is the perfect bridge between Discord and Twich, there is no better.
If you install it you will be able to closely follow, together with your users, everything that happens on Twitch through customizable notifications and alerts. It will notify you when a streamer is online, it will allow you share video clips and listen to whatever you want together with all the users who are connected in your voice chat, great isn't it? But it is not all.
You can also share game statistics, see which are the most played titles of the week on the platform and best of all: It's in Spanish Can you ask for more? No, not really.
Pokécord
It was not a joke, we also included in our list a bot to play Pokémon, we promised you variety and here it is.
This is an extension designed for fans of the series, it will allow you to have a similar experience to a game within Discord. We tested it and it's very good, you can capture and collect Pokémons, improve them and even fight with other masters.
The truth is that we underestimated this bot and it ended up surprising us because it is very complete, not to mention how fun Will you be the best Pokémon trainer on Discord?
Dank Memer
As you might be imagining this is a memero bot, with innumerable memes of the most varied styles. But it doesn't stop there, it also has all the features of standard bots such as commands and other functions that many other programs bring to your server.
Dank Memer allows you to fill the server with funny images and personalized music, you can also make custom playlists, it syncs very well with Spotify.
As a special detail in Dank Memer there is a currency of exchange, you can accumulate them to exchange them or steal them from other users.
Dyno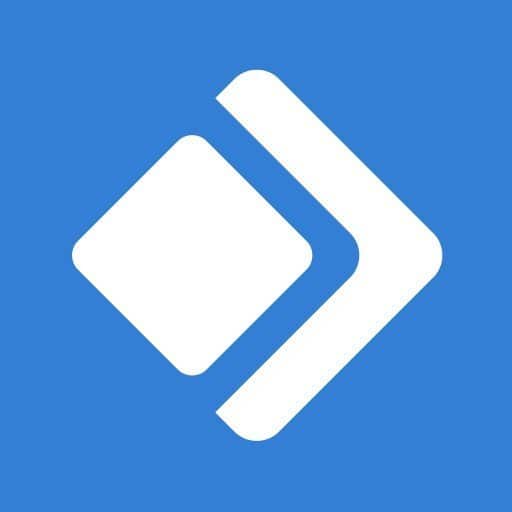 Possibly one of the most useful you can find, precisely because does almost everything for you if you manage to configure it correctly. Moderation, anti-spam, temporary evictions, data collection from the logs, everything will be done automatically.
It is very useful for interacting with your community, you can create ranks, reward the most active users, schedule reminders, alerts, activate alerts, form game groups and much more. .
If you spend time with it, you can get the most out of it, learning to handle it is very easy, nothing to write home about, its interface is pleasant.
Rythm
If you were looking for something solely focused on music this is your bot. It is the most complete option for musical applications.
What we like the most is its audio quality, it keeps the songs as they are originally, you can tell the difference with all the other bots. You can create playlists from many sites, including Youtube, Twich, and SoundCluoud.
It has the greatest number of options and configurations in terms of music , for us there is no bot that competes with it to date.
For example, you can ask Rythm to search live for the lyrics of a song that is playing to share it with your followers on the server. If you are interested you can get the best discord bots for audio.
IdleRPG
If you think that you need to buy or download a game to enjoy an MMORPG, you are wrong! With IdleRPG, you'll have a complete Discord experience. This bot allows you to create a character, choose a class and launch yourself on endless adventures. You can enter clans and participate in the famous raids . It has everything!
Another game that you can install within Discord. And what a great game! No need to buy any MMORPGs, now you just have to be on Discord.
In IdleRPG you will find a complete role-playing game experience without leaving the app: You will create your character, select the class you like the most and embark on hundreds of adventures with your guild. If you join a clan you can participate in the raids. But what are you waiting for? You are still here? Go download this bot now, we wait for you inside.
Nadeko
Another very complete female bot. It encompasses several features but differs from all the others by adding gambling, coin theft, exchanges and other entertainment functions.
We really liked that gives you the possibility of giving users experience, so they themselves can gradually level up within your server.
It also provides various game commands whether you want to look at statistics or know which are the most active games of the week.
You can customize with music and images but best of all, You will earn Waifus from time to time!
Discord Translator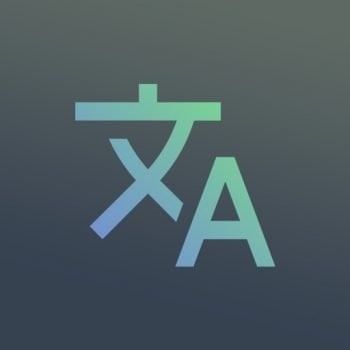 There is not much to say here, it is powerful, useful and really versatile. This is a compatible translator bot for Discord, you will be able to communicate without major problem with people from all over the world. One of the most useful Discord bots.
Are you in an online game after hours? No problem, translate from Spanish to Japanese and achieve victory with a good strategy.
These are the eleven fundamental bots for Discord , some share functions but all have a special characteristic that separates them from the rest. We do not recommend opting for bots of dubious origin, with which we recommend today you have enough, they are all safe.