Today we bring you a small review about PDF Element, with all its functionalities and its advantages explained. We will also give you at the end of the article a PDFElement coupon only for HD gamers readers.
How many times has it happened to you that you waste hours of time not being able to edit a PDF? Sometimes we can even copy and paste the inflammation, doing it manually is really frustrating.
Luckily, Wondershare brings us a solution to edit and create new content from PDF documents.
Discount coupon for PDF Element
For all our loyal readers we have available a coupon of 53% discount on PDFElement only, if you want to use it just click here and you can download the program, the discount will be applied automatically when using our link , but maybe you need our code to apply the discount, if so then use the following code in the Discount box on the payment page: MENPEPDF
What is PDF Element
Like other programs from Wondershare company, such as Rocoverit Pro, PDF Element is a tool designed to make your work easier.
In this case we are talking about a powerful and complete editor of PDF documents. It will allow you, among other things, to edit them, convert them to Word files, save or modify their images, among other useful functionalities.
What we liked the most about this program is its interface, completely friendly and educational. It is an app designed and fully focused on the quick editing of documents.
What does PDF Element offer?
In this list you will find all the resources that you can use when obtaining the program:
Open and read PDF files.
Adjust PDF pages, view and layout.
Printing any PDF file.
Find and replace any text.
Ability to navigate through the pages using the arrow keys on your keyboard.
Quick access to the PDFs that you open most frequently, so that their loading time is reduced.
Ability to highlight, underline and strike out in addition to adding text boxes, notes, stamps and different drawing tools such as lines, rectangles, clouds, arrows, etc.
Independent panel to order the annotations and comments, the latter with the possibility of managing them directly, being able to see them, add new ones or delete the ones you want.
Extensive list of PDF editing and modification options , among which are: actions to cut, edit, delete, paste, copy and insert texts and images in normal PDFs or in those scanned using OCR technology.
Ability to change the format , such as font type, style, alignment, etc.
Move, add and delete images and even update or delete the background of a PDF.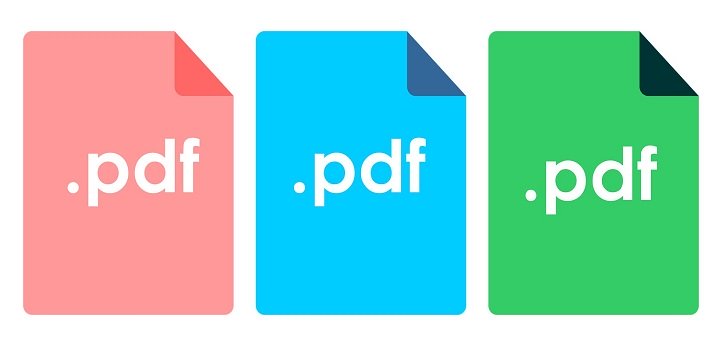 Management of PDF pages, which you can reorder, remove, crop and even delete those that you are not interested in having.
Extraction of specific pages and division of PDFs by pages or bookmarks.
You can add or remove watermarks, headers and footers, hyperlinks, etc.