One of the most important trends on the internet is, without a doubt, the cuteness of animals, especially that of cats. That is why it is not difficult to imagine that there is a game like Battle Cats with this theme. So HDGamers brings you the Battle Cats tier list to make the most of this adorable force.
Before going into detail about the levels of each of the characters that give life to this entertaining game, it is important to know what Battle Cats is about in the first place.
What is Battle Cats?
We can define it as a free tower defense game where our main objective will be to attack and destroy the enemy base before ours is affected.
To do this, we will have 3 story modes where we can expand the adorable feline power to the most remote corners of the earth. All this for the sole purpose of building a vast empire of regent kittens.
What is the Battle Cats tier list?
In this order of ideas, it is relevant to comment that the variety of characters is not exactly small. In fact, the list of kittens that we can release after each battle to get an ever larger army is quite extensive.
But, the main problem of this extension is being able to know the details of each of these characters that help us conquer the whole world with tenderness and firepower.
It is here where HDGamers set about building a guide like the Battle Cats tier list where we present the general level of each of these cute and adorable characters.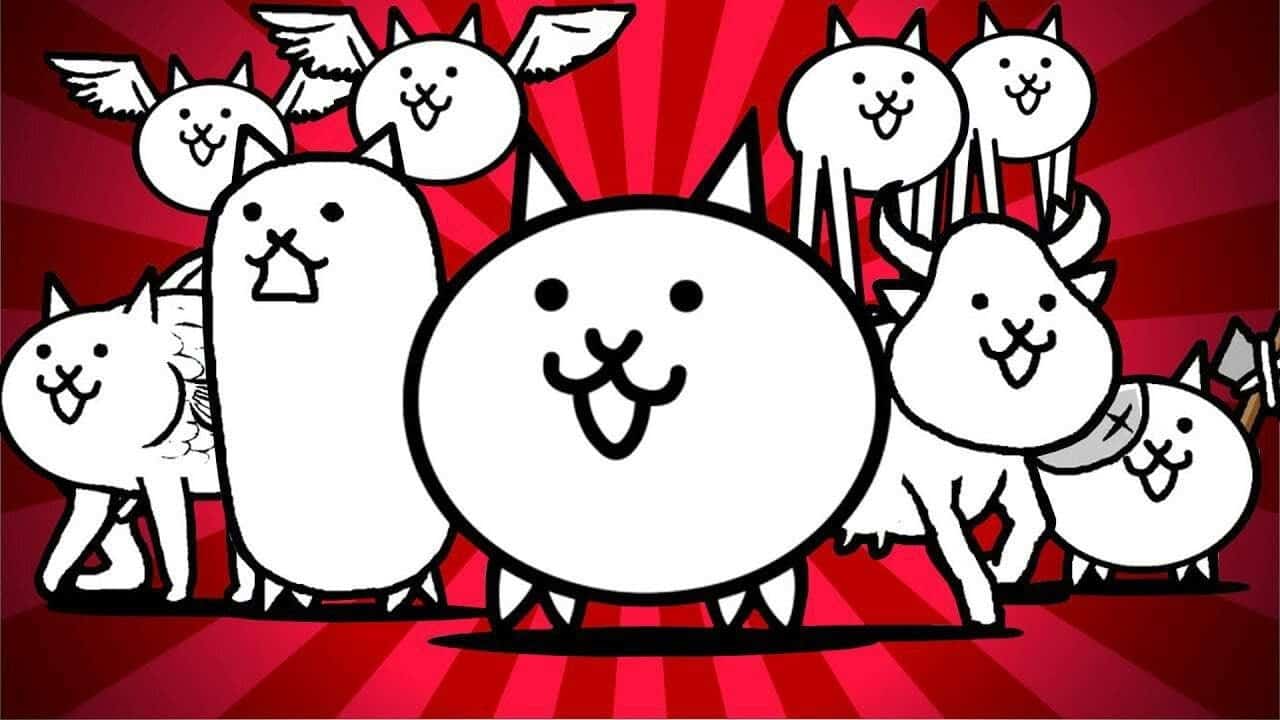 The Battle Cats tier list
Now that we know what this game is about as well as the Battle Cats tier list , it is time to present this guide where you will know the level of each of the excellent options that this game gives you to conquer the world.
Tier S
In this segment you will find the strongest and most complete characters in the game.
Aphrodite.
Gao.
Jizo.
Mitama.
Tier A
This is a level that contains strong and competent cats in practically any combat.
Amaterasu.
Kalisa.
Mighty Rekon Korps.
Yukimura.
Tier B
A lower level with options that are not so complete but that will be able to reduce the enemy defenses without problem.
Baby cat.
Catman.
EVA-00.
EVA-01.
NekoShinji.
Pai.
Raiden.
Thundia.
Tropical Kalisa.
Tier C
This may perhaps be considered the middle ground. That is, from here on you will only find characters without many attributes to highlight.
Cat Machine.
EVA-02.
Ganesha.
Gothic Mitama.
Kai.
Kamukura.
Mighty Drednot.
Miyabi.
Momotaro.
Nurse Cat.
Sarukani.
Subaru.
Vars.
Windy.
Tier D
The Level D of our Battle Cats tier list brings us kittens with limited capabilities but with a not so negligible firepower.
Akira.
Bunny and Canard.
Hayabusa.
Ice Cat.
Kaguya.
Masamune.
Megidora.
Mekako.
Poseidon.
Queen Reika.
Shingen.
Urashima Taro.
Warlock and Pierre.
Yuletide Nurse.
Zeus Zeus.
Tier E
These are fairly limited options that will only be useful in certain circumstances.
Aer.
Anubis.
Bora.
Cosmo.
Demon Cat.
Ganglion.
Kachi-Kachi.
Kenshin.
Kuu.
Mighty Bomburr.
Mighty Thermae.
Nekoluga.
REI.
Sakura Sonic.
Seashore Kai.
Twinstars.
Yoshimoto.
Voli.
Tier F
These are characters that you can use as bait, they do not have any additional strategic value.
Balaluga.
Heroes of the Cat Clan.
Coppermine.
Dioramos.
Hallowindy.
Kubiluga.
Summer rabbit.
Mizli.
LUNA NERV.
Saki.
Sodom.
Creepy Thundia.
Kenshin Primavera.
Trickster Himeyuri.
White Rabbit.
Tier G
In this part of our Battle Cats tier list you will come across alternatives of very little value that will not add much to the battle.
Asiluga.
Frosty Kai.
Graveflower Verbena.
Holy Coppermine.
Lilith Cat.
Mighty Kat-A-Pult.
Mola King.
Paladin.
Santa Kuu.
Sea Maiden Ruri.
Wolfchild Deale.
Tier H
The last level of our guide contains new characters whose true potential is still unknown. However, the vast majority of acquaintances are lousy options to play.
Nobunaga unplaced.
New dark hero.
Huge hermit.
General morden.
King Jupiter.
HI-DO.
Mobius.
Final tips from the Battle Cats tier list
To end our tour of this Battle Cats guide we have saved one or another final recommendation to help you get more victories with the least possible expense.
The first one is that you try to log into your account every day since the Log in event is always active with which you will get special rewards for your game.
Likewise, we recommend that you study the skills and abilities of these characters very well since you will always need a plan of attack for each game.
Before you finish, remember to visit some of our most read articles:
We hope you have enjoyed this post and that you found the information you were looking for. If you think that we should update any information about Battle Cats Tier List or that we have made a mistake, do not hesitate to write to us!