2020 is, without a doubt, one of the most outstanding years in the gamer universe that allowed it to position itself as one of the most popular cultures in the world. But, in the midst of so much modernity, there are classics like Word of Warcraft , or WoW , which do not go out of style. Therefore, in HDGamers we bring the WoW Classic tier list .
What is WoW Classic?
At this point it seems almost impossible to make a comment that reflects something never before seen in the universe of one of the most important role-playing games in all of gamer history such as WoW . But, just because something works doesn't mean it doesn't have room for improvement.
And this is the idea from which WoW Classic was born, offering a fresh air to a giant of video game culture around the world. Unlike its more classic version, this time we find new characters that will make us live magical adventures like only the Warcraft universe can bring us.
In addition, it will allow you a greater degree of professionalization and specialization that will open the doors to a mercantile and combat universe never seen before. All this while keeping the best features of one of the most important MMORPGs in all of history.
As if that were not enough, when we talk about WoW Classic we refer to a game that will give us a reason to preserve the essence of a great game since it allows you to explore the various expansions that the original game had to over the past 14 years. Without a doubt, an experience that you have to live if you are a true fan of role-playing games.
What is the WoW Classic tier list about?
In this sense and like any good exponent of this wonderful genre, WoW Classic will offer us a considerable variety of hero options to play with. However, the true secret of the magic of this game lies in the way you level your character.
It should be noted that, at first, there are not many options that we are given to choose from. However, as the days go by and we gain enough experience to level up quickly, this is where the game gets interesting.
This is because you will have to choose what type of specialization or profession your character will have. A choice that can be difficult due to the immense variety of alternatives that the game offers us by itself. Then, the need arises to know the best of them in a certain way.
It is at this point that we come across a tool like the WoW Classic tier list that HDGamers made for our readers. Basically in it you will find our evaluation and suggestions about the various skills that each of the game variants offer in terms of their characters.
What will we see in the WoW Classic tier list?
In this order of ideas, we find a truly amazing extended universe where the smallest detail can make the difference between a competitive character to a mediocre one. That is why we have dedicated the necessary time to creating a guide that allows you to excel and find the solution to any mission in the game.
In this way a WoW Classic tier list was born where we have been able to compile the most important stages related to the game. Here you will find not only the level and potential of each of the characters, but you can also locate them by race, class, profession and specialization.
All this with the sole purpose of building a WoW Classic tier list so complete that it allows you to know the most important details of the game. Likewise, it is important to talk about the traditional rating system that we have selected for this guide.
Therefore, the chosen levels are the following
Level S
In this layer of our WoW Classic tier list we have placed the characters with the highest rating. Consequently, we can say that they are the most complete and powerful characters in the entire game, Obviously, in each of the branches that we will describe later.
Level A
Here you will find those characters with quite good potential and who are capable of performing correctly in almost any area of ??the game. But, for minor details they are not at the top level. Consequently, they are characters that are usually a very good choice.
Level B
From this point in each category of our WoW Classic tier list we have located the characters that do not offer anything outstanding. However, they do have skills that can be really useful in certain game contexts. Or, for some player styles with some experience in esta saga.
Level C
To finish with each category, we have created a level where there are only those characters that don't really offer anything to the game. So they will only be useful if you have extraordinary experience in the world of WoW with any of the features they offer.
WoW Classic tier list: Races
In this first segment of our WoW Classic tier list we are dedicated to exploring the levels of the first great choice that we will have to make once we enter the game. It is about choosing which faction we will enter to try to lead it to glory.
This is how we find the hordes of mythical creatures or the alliances between humans and other mythological species that remain on the brink of a war between two worlds that are little known.
Horda
Level S
Level A
Level B
Level C
Alianza
Level S
Level A
Level B
Level C
WoW Classic tier list: Classes
Next, it is time to choose the classes that will offer us all the skills and tools to embark on our journey and face the mysterious dangers that the world of WoW Classic offers us. However, not all will have the right same ability so try to choose wisely.
But, if you have any doubts regarding your selection and you are not a wide connoisseur of this impressive world; don't worry as HDGamers brings you the WoW Classic tier list precisely to know the potential of each one of them.
Level S
Warriors
Priests
Level A
Wizard
Rogue
Sorcerer
Level B
Shaman
Paladin
Level C
Druid
Hunter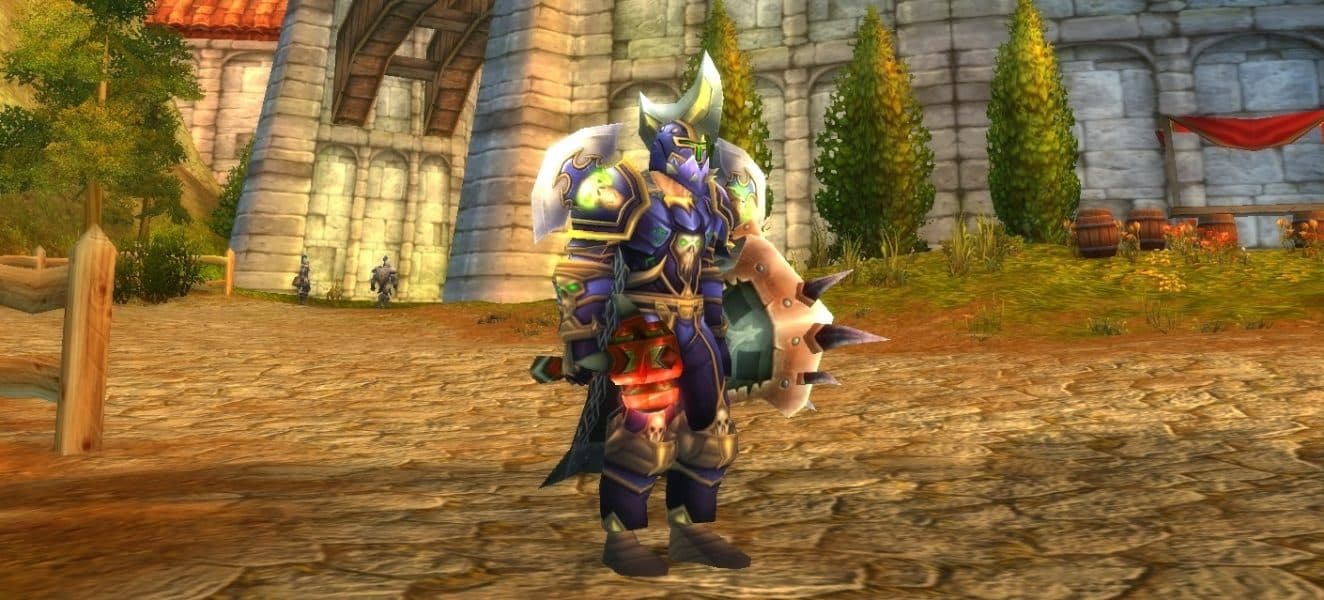 WoW Classic tier list: Specialists
This third segment of the WoW Classic tier list is somewhat more advanced for any player without much knowledge of the RPG genre. Since it will depend on the intention you have in each step you take. In this sense, we can tell you that if your intention is to face dungeons, mythical creatures and adventures in a world that will try to defeat you, here you will find the best alternatives.
On the other hand, if your desire for glory is so great that the only way to satisfy it is with epic battles against other players with the same hunger as you, in our guide you will have some recommendations for player versus player confrontations.
PvE
The classic player versus environment mode of all MMORPG that will allow you to level up and enhance your skills to their maximum expression. This is the ideal mode for players motivated by learning a story as rich and extensive as only Word of Warcraft can offer.
Level S
Protection Warrior.
Fury Warrior.
Holy Priest.
Combat Rogue.
Fire Mage.
Level A
Affliction Warlock.
Destruction Warlock.
Feral Cat Druid.
Restoration Druid.
Restoration Shaman.
Frost Mage.
Survival Hunter.
Holy Paladin.
Assassination Rogue .
Level B
Elemental Shaman.
Protection Paladin.
Shadow Priest.
Beast Mastery Hunter.
Marksmanship Hunter.
Subtlety Rogue.
Demonology Warlock.
Discipline Priest.
Arcane Mage.
Balance Druid.
Level C
Retribution Paladin.
Arms Warrior.
Enhancement Shaman.
PvP
The quintessential fighting style of all MMORPG . In it you will have to consider your power at every step and check that you are ready to face any other player for honor, for glory or for life itself that allows you to demonstrate the supremacy of one or the other.
Level S
Subtlety Rogue.
Arms Warrior.
Frost Mage.
Affliction Warlock.
Survival Hunter.
Elemental Shaman.
Holy Paladin.
Discipline Priest.
Level A
Destruction Warlock.
Fire Mage.
Fury Warrior.
Assassination Rogue.
Marksmanship Hunter.
Feral Combat (Cat).
Holy Priest.
Restoration Shaman.
Restoration Druid.
Restribution Paladin.
Beast Mastery Hunter.
Shadow Priest.
Level B
Enchancement Shaman.
Demonology Warlock.
Arcane Mage.
Balance Druid.
Level C
Protection Paladin.
Protection Warrior.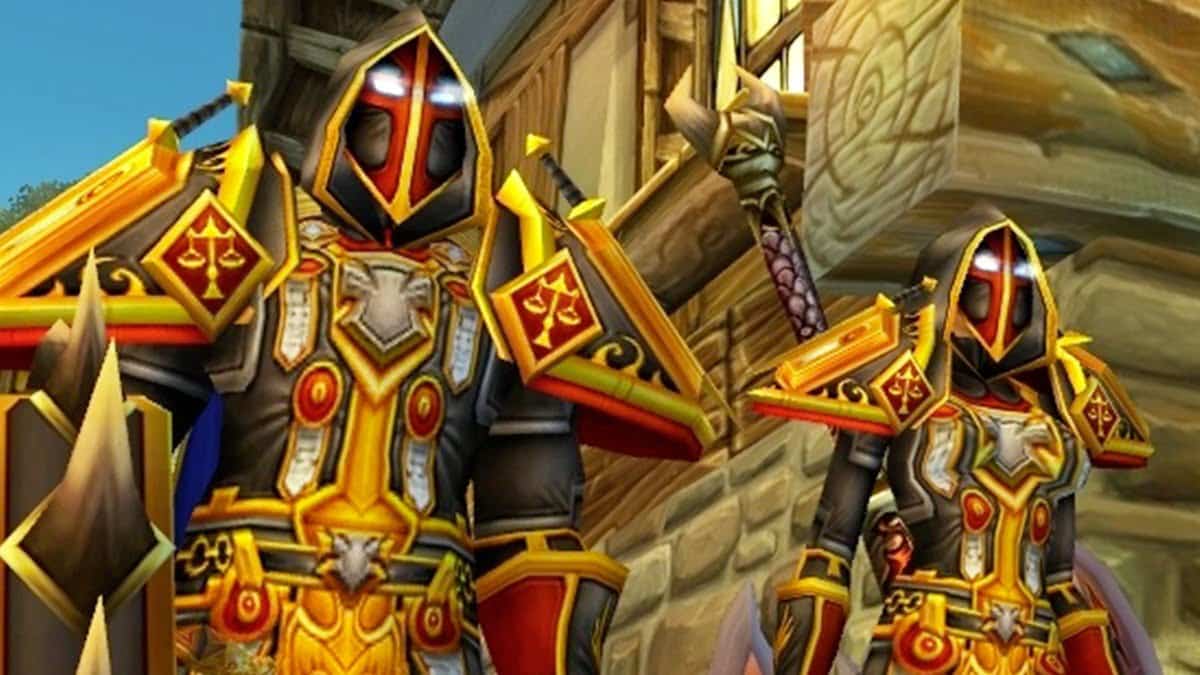 WoW Classic tier list: Profession
One of the great contributions that WoW made to the role-playing genre at the time were the professions of the characters and it is something that remains. Although these are not specific levels of the characters with which you can play, it is also important to consider them since in them you can find an important source of income.
In addition, you will have the opportunity to make your own equipment and potions and thus be able to forge an important commercial power that, in the medium or long term, will bring you very lucrative and beneficial fruits for your game.
Manufacture of weapons and equipment
In this first profession you will find the skills to make and manufacture weapons, clothing and armor.
Level S
Level A
Level B
Collection and production
A series of skills with which you will have the ability to collect natural resources of great value for the arms and magic industry.
Level S
Level A
Applications
In this profession it is very similar to the first, with the difference that here are the skills for creating potions of all kinds as well as tools and artifacts that will facilitate some other work on your journey.
Level S
Level A
Level B
Last observations on the WoW Classic tier list
After having traveled this extensive journey through the WoW Classic tier list where we explore the most important characteristics that come with the characters that we can choose, it is important to remember that it is not a strict rule thatThe use of one or the other hero will give you victory in any of the game's scenarios.
Before you finish, remember to visit some of our most read articles:
We hope you have enjoyed this post and that you found the information you were looking for. If you think that we should update any information about WoW Classic Tier List or that we have made a mistake, do not hesitate to write to us!