Much has been said in recent times about games like Terraria and the truth is that it is worth knowing what this original and entertaining game is about. If you have already played it, you will know that inside you will find an authentic underworld, where you will spend many hours fighting and building all kinds of gadgets to survive.
Today we will focus on showing you a fun list of games similar to Terraria , which will surely make you spend an entertaining afternoon with your friends. They maintain the central theme and do not lose their essence, so you will surely love them!
Starbound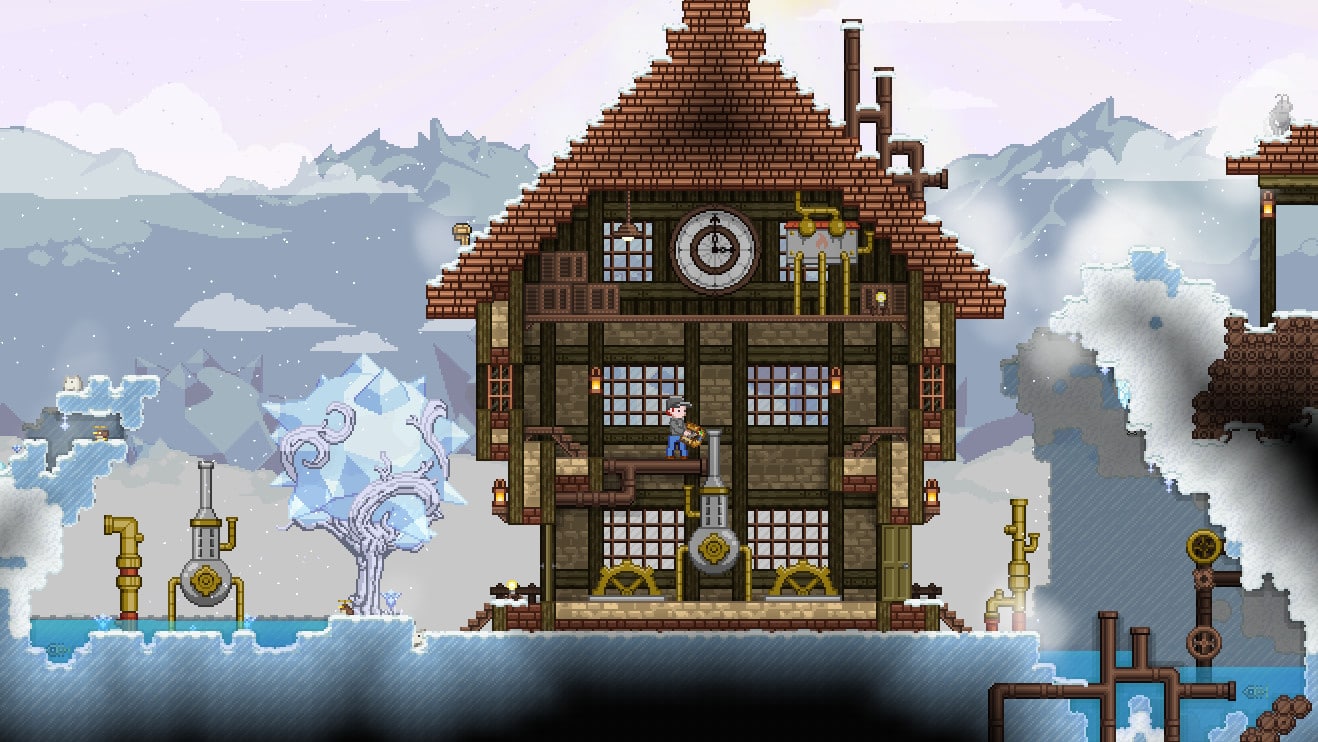 A game like Terraria that you can't miss is Starbound. It takes place in space in two dimensions and as a player you can research until you get weapons, armor and other related items to start this adventure.
But what is the story of Starbound?
The game begins with the awakening of the player waking up in his home on earth ready to go to his graduation to receive the title of protector. But some tentacles appear that attack him and he must escape in a spaceship. After traveling without any clear direction he arrives on a quiet planet.
This spaceship has many missions, so it serves for the player to explore the universe and have fun at all times. It also has a teleporter with which you can travel to every planet you visit. What are you waiting to play?
Raft
In Raft or Raft the player will fight against the different forces of the sea. It looks a lot like Terraria-like games in the elements, but not in the graphics.
You will wake up in a small raft in the middle of the ocean and it turns out that you will only have the help of a hook to obtain resources and be able to survive. Here the idea is that little by little you will fix this raft and learn to make different objects. A very simple adventure to spend hours exploring the ocean.
Don't Starve Together
It is an adventure game that will make you develop many skills and certainly gain experience. It has several stages in which you will discover different landscapes. You will also face enemies that are quite difficult to defeat …
The objective of "Don't Starve Together" is to gather a lot of resources, and then create elements and make alliances with other players. Here survival is the key, dare to start!
Minecraft
This game is different from Terraria because it is about getting into the world of mining more than fighting. If what you want is to have fun for many hours, you cannot miss Minecraft.
When you start to play you will realize that you must collect items, talk with other characters to learn from this story and analyze what actions to take.
You'll even have to solve puzzles, the best is yet to come with Minecraft!
Planet Centauri
When you start to live the adventure of Planet Centauri you will realize that it is very similar to Terraria. Of course, in this game you can even hunt dinosaurs. In the adventure you will also entertain yourself by gathering different elements and making weapons.
Create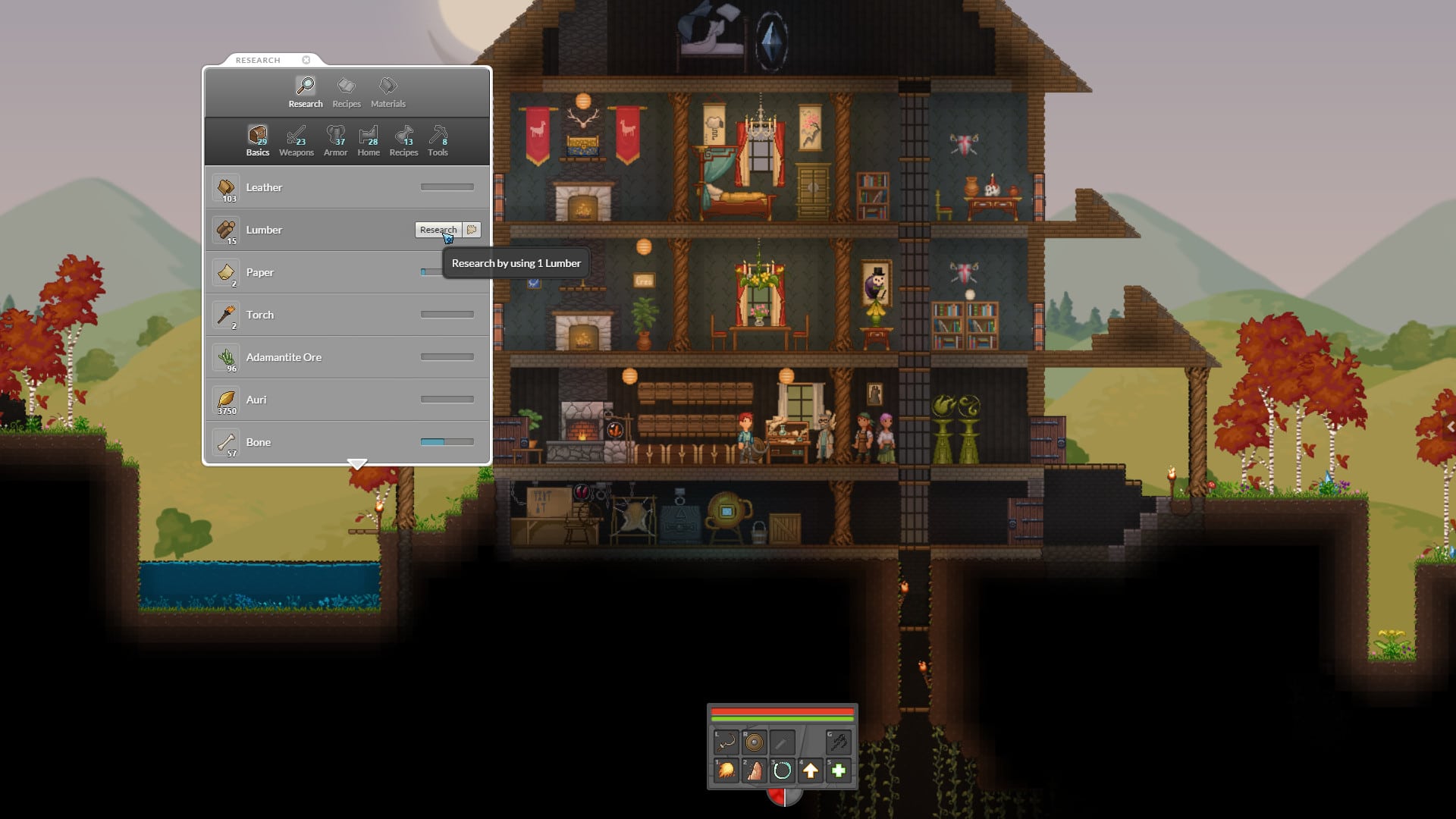 This game has a unique story and quite a few myths, so if you're a Terraria fan you should give it a try anyway!
You will see how you entertain yourself fighting against different monsters that will finally help you enhance your skills in the game. It comes in 2D format and you will never get bored because the activities do not stop.
Goliath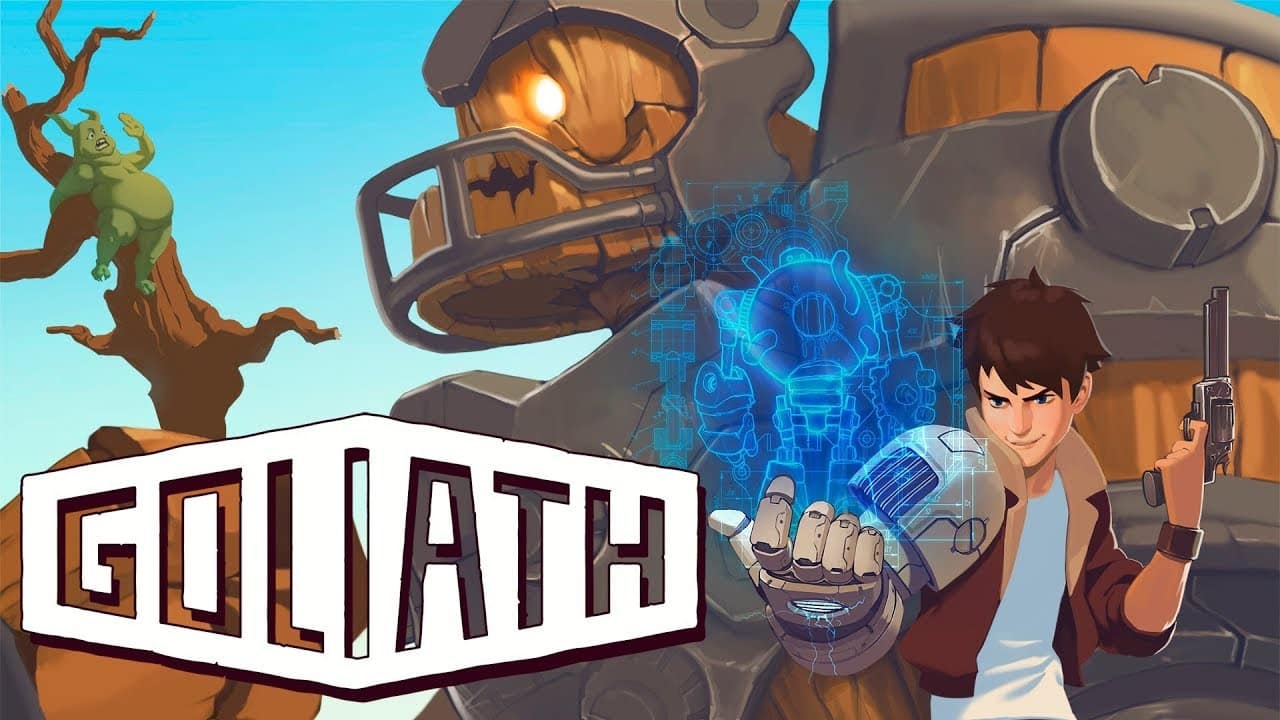 Do you love robots? Then Goliath is the perfect game to have a good time. Hit monsters and form your own robot. You will also have to fight for survival within difficult stages looking for different resources. After generating them they will let you build shelters. How cool, right?
ADOM
If you like role-playing games ADOM is the one for you. You will have to test all your strategies to fight. In this game you will see a great world from where you will create various elements after gathering everything you need.
ADOM's graphics are very original, with its vintage details standing out. We invite you to discover it and tell us what you think.
Junk Jack
In this game you will discover twelve very entertaining planets that are different from each other. It is a sandbox in 2D version, in which you can fight, investigate and learn. Apart from having pets to play with, you can make other animals.
The graphics is quite similar to that of games like Terraria. So if this is your style, you should definitely give it a try, go for it!
King Arthur's Gold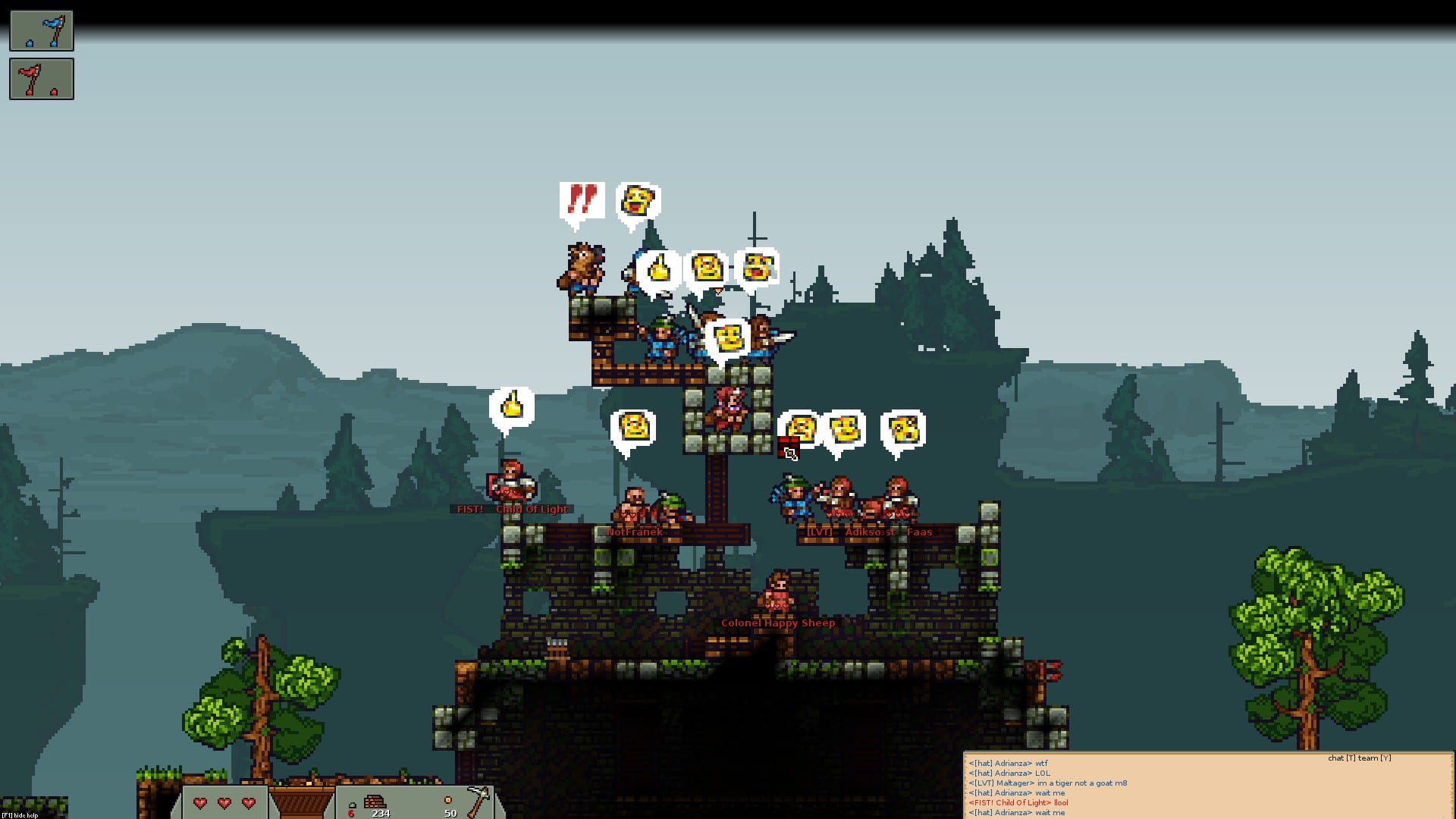 This is a combat game in which you will notice that the graphic design is similar to that of games like Terraria. You will have to build castles and assume roles of builder, archer or knight to fight against the opposing team.
It is available in 2D format and is very interactive, so it will make you enjoy a few hours of entertainment.
We hope you liked our list of games like Terraria . The truth is that each one has its own particular charm, so we suggest you try them all until you find your favorite.