The mythical world of Dark Souls is known, among many other things, as one of the most important gamer challenges in history. This doesn't mean it's impossible to beat, you just need some help, like a Dark Souls 3 guide for example.
With it we will give you some tips that will be very useful to avoid suffering severe trauma with each death of your character. Yes, we do not assure you that you will not die, we only tell you that it will be few times.
Dark Souls 3 Guide: How many times will I die?
Therefore, to avoid spilling all the blood of our characters easily, there is no trick that is completely effective. Although having the best Dark Souls 3 builds are a great way to survive.
However, they will not always be enough. Consequently, we recommend that you take care of each aspect that we will tell you about right away.
Choose carefully
One of the most important moments in the life of any Dark Souls adventurer is in character selection. Here you must put aside your tastes and much less judge a character by her appearance.
In Dark Souls 3 you will find a huge variety of races to choose from. You can find out which are the best in our Dark Souls 3 Tier List; however, we recommend the ones with the most life points if you are just starting to play it. Trust us, you'll thank us, after maybe 15 kills.
Don't get complicated, choose the Ring of Life
When we take our first steps in Dark Souls 3, we will die. That is why we need to have as much vitality as possible, and at that time, we will get some gifts in the game.
Here we recommend, without hesitation, that you take the Ring of Life. It will give you more life points so you can tolerate a little more punishment.
Be very careful with your surroundings
If we learned anything well from this saga, it is that death is around every corner. It may sound exaggerated, but it's true. Despite the danger, it is worth checking every corner of the map.
There you will find, in addition to death and suffering, equipment and supplies that will help you survive another day.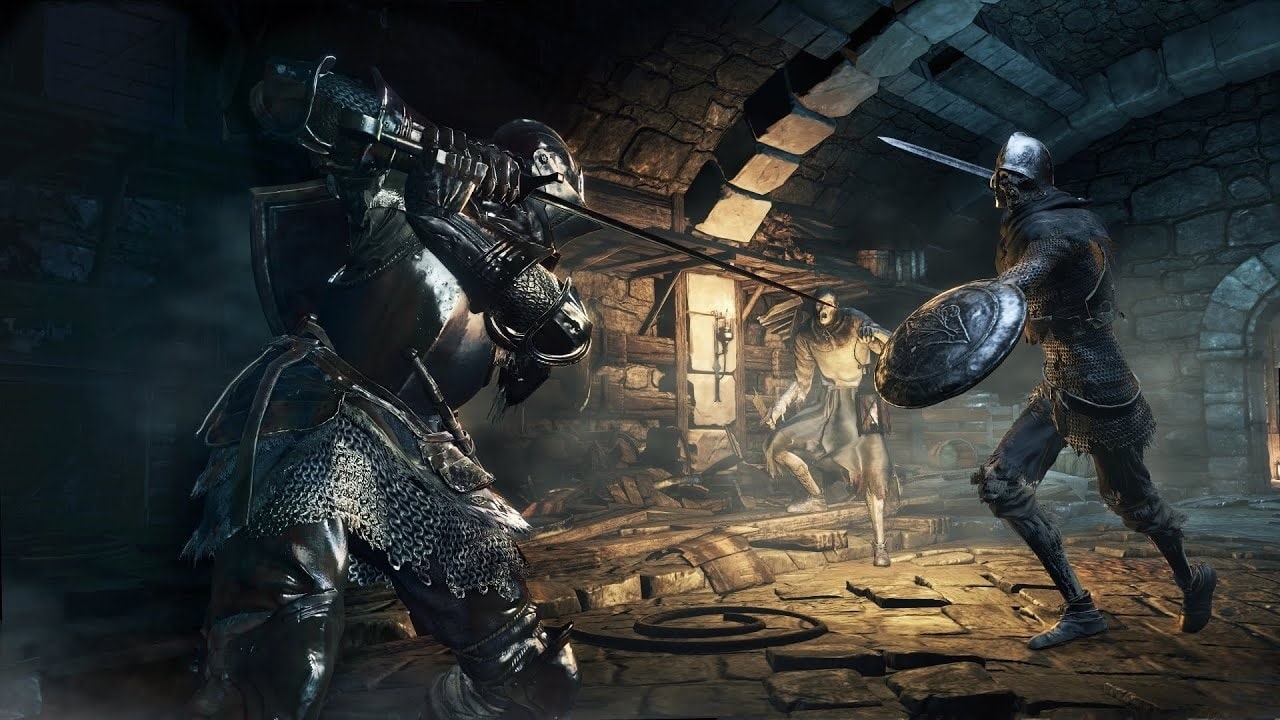 Dark Souls 3 Guide: The best places to farm
Let's dwell a bit on this last tip and explore a little more in depth on that topic. After all, we are offering a Dark Souls 3 guide to surviving the game, not finding death in it.
At this point we will tell you the best places to explore where you will find some of the best things in the game. Don't worry, they are safe places that you can visit without problems.
Hswamp bonfire
How to farm?
The three dark knights located on the forest stairs must be eliminated, when going through the metal door you must go:

Forward to clear the entire area.
Backward you must remove:

A golden knight.
A beast of ice.
A forest monster with a cross.
What is achieved?
The great archive
How to farm?
Upon reaching the great archive, you must have the elevator unlocked to climb the ladder to the dome to eliminate the three fat golden soldiers with wings.
What is achieved?
15.6k souls for every soldier killed.
Farron Keep Perimeter Bonfire
How to farm?
By eliminating the three Ghru from behind.
What is achieved?
The Dragon Barracks Bonfire
How to farm?
knight from behind with the great dragonslayer axe
What is achieved?
Dragon Mausoleum Bonfire
Located:
At the peak of the Archdragon.
How to farm?
Killing Draco's blood knight in the back, it can be with the strongest weapon we have by repeatedly applying:
The achieved souls have no risk of losing them.
What is achieved?
Anor londo bonfire
How to farm?
With arrows, the red-eyed silver knight located on the right is eliminated.
What is achieved?
Game 3+:

3 objects.
Approximate 31k souls.
Filiarone church bonfire
Located in the ringed knight.
How to farm?
First, you must defeat the boss, who is inside the church, and pick up the arrow with which you kill the ringed knight outside the church.
What is achieved?
Game 2+:

+2 greed.
+3 silver snake ring.
48700 souls approximately.

Game 4+:

23k souls when redeeming all three items in the game +2.
How many times will I die?
The truth is that we cannot give you an exact number, we can only tell you that your character is sure to suffer a lot in this game, but that does not mean that it is a completely bad thing.
With each of those lives we must learn what we did well and what we did wrong, something that you only gain with experience and not so much with a Dark Souls 3 guide. So be brave and go out and explore this incredible world of death, suffering and emotion with one of the greatest icons of the gaming world.