In a continuous fight for survival, it will always be important to have allies of the same nature that try to liquidate you. It's basically a great idea that takes over Minecraft and its quirky pets that inhabit any biome in the game. That is why this time HDGamers will teach you how to tame a fox in Minecraft.
What are foxes in Minecraft?
The foxes in Minecraft are fairly common animals in virtually any biome available in the game. Therefore, it is usually a fairly common idea to try to tame them to ensure a shelter at night.
Likewise, they are companions who, once you have tamed it, are really faithful and practical when it comes to protecting your crops or, to improve your morale during the long days of exploration. So we recommend that you follow this guide step by step to learn how to tame a fox in Minecraft.
What is the behavior of foxes in Minecraft?
When we talk about the behavior of these curious animals we have to start by saying that they are quite cautious with the players. They usually flee when they feel the presence of a character near their territory, which makes it quite difficult to capture them and, obviously, tame them.
Likewise, it is important that you know that they are nocturnal animals. Therefore, if you intend to go for one of them you will have to prepare to go out at night with all the other dangers that that entails in the incredible world of Minecraft .
Furthermore, the game foxes have an amazing ability to hunt fish, chickens, rabbits and baby turtles. Plus, they have incredible ability to jump fences and walls which means they can wreak havoc on a game village.
Consequently, it is extremely difficult to find a way to tame a fox adult in Minecraft. However, puppies are something else entirely.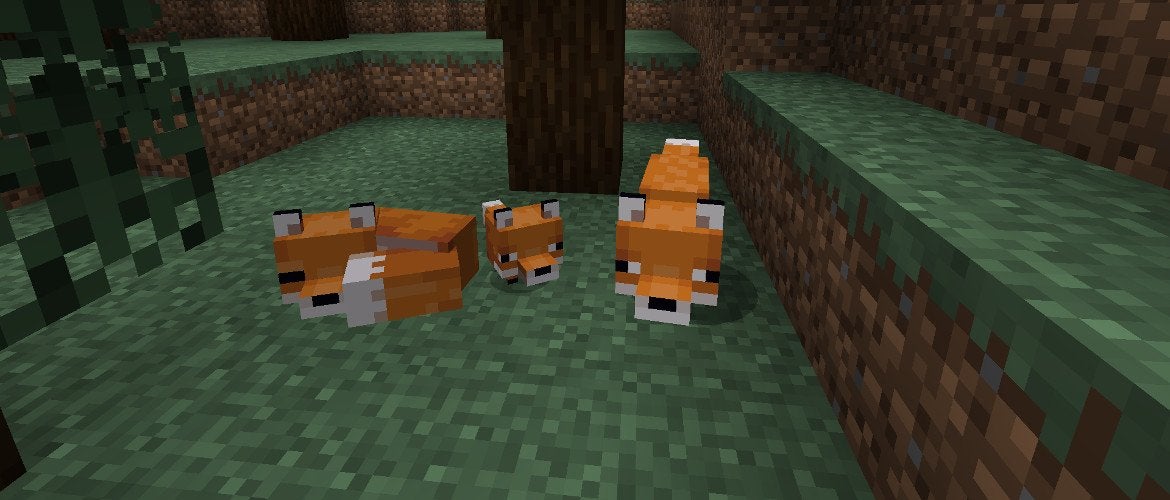 Learn to tame a fox in Minecraft
In this order of ideas, the best way for you to know how to tame a fox in Minecraft is to make your friend or, at least, gain their trust so that they can get close enough to you.
So the only way to accomplish that is by luring them in with sweet blackberries, a wild food you continually find in any wooded biome in Minecraft that all wolves love to eat. However, be sure to bring enough blackberries.
That's because you need a pair of foxes that you can conquer and live with. Since from that union a fox baby will be born, which, in short, will be the pet that you will easily tame. In other words, you need to bring a pair of foxes so they can have a child so that you can tame her and carry out your orders.
Once you have your new partner, you only need to wait a few days for it to grow and develop all its skills correctly. However, here we have prepared a series of recommendations to improve your technique of how to tame a fox in Minecraft at this point:
Do not separate the fox from its parents as it will follow it in the first months of its life.
Create an ideal environment for the growth of wild blackberries. This will allow you to keep foxes adults on your side.
Establish a biome where you can raise chickens or sheep. That will give you an ideal food source for the wild family that is with you.
Try to get a rope so you can control the fox baby when you go out. While she will follow her parents, it is always a good idea to be able to guide her by yourself. </li Technologies
Condition a large space where you can run. Remember, you will have a fox drink with a lot of energy.
With these final recommendations of how to tame a fox in Minecraft , you are ready to start forging that alliance between man and nature that will allow you to survive the hostilities of a world full of mysteries.
---