In life you will always have moments where you can give the opportunity to something unknown and that, in a way, does not attract much attention at first sight. A clear example of this is Minecraft that if something is left to do is in its graphics. But, unlike many games, this can be fixed with Minecraft Shaders.
What are Minecraft shaders?
First of all we must tell you that the Minecraft Shaders is that they are programs that will allow you to substantially improve very specific aspects of the game.
These range from lighting to quality in the movements of the frames that will significantly improve the animation of our characters.
To all this must be added the great attributes that Minecraft have on their own. Among those is almost infinite gameplay with a variety of modes with a similar range of options.
These are traits that have allowed it, by itself, to position Minecraft as one of the most popular games today. However, if it is possible to improve your only negative point of criticism such as its graphics with the Minecraft shaders , we are talking about such a complete game whose popularity is self-explanatory.
What are the best Minecraft shaders?
In this order of ideas, when we talk about Minecraft shaders we must emphasize that there is a large number and variety of them.
Which is a product of the continuous complaints about the graphics of the game and the will of its users to constantly improve it. Therefore, HDGamers set out to introduce you to the best Minecraft shaders so that you can enjoy the most comprehensive experience this popular game can offer.
Minecraft Shaders: CEL SHADOWS FROM NAELEGO
The first of the Minecraft shaders that we are going to expose is the Shadows Cel de Naelego. since it represents the meaning of what these programs are.
In this sense, it is a shader that is responsible for improving the image quality and textures of our game. All this in order to give it a finish that resembles a comic or a classic drawing.
This is achieved by presenting more striking colors and sharp contours in each of the textures of the game that affects.
Note: It has several optimization flaws so it is not recommended to go as fast in creative mode.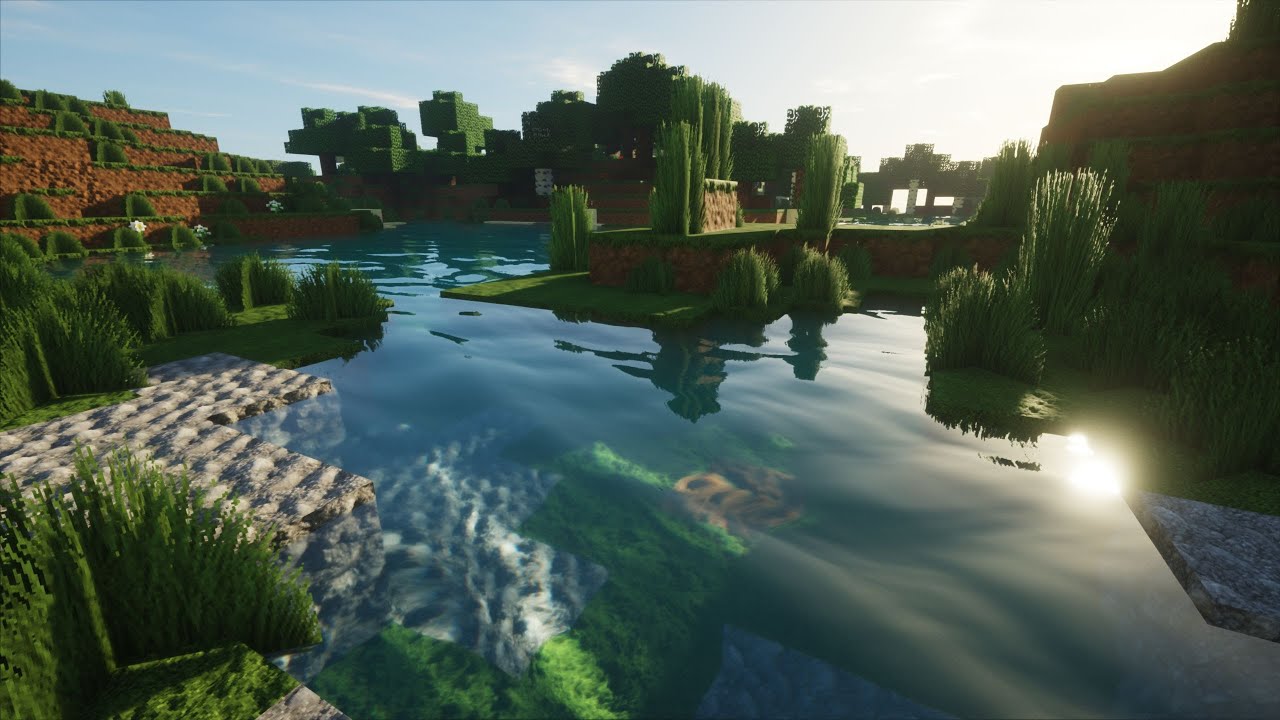 Minecraft shaders: SEUS (AMAZING SONIC ETHER HATS)
If what you are looking for is a file that transports you to a completely different Minecraft universe that is very close to reality, this is SEUS .
It basically takes care of offering a complete package that includes soft natural lighting, rain that adds a brilliant shine to every surface you touch, procedurally generated clouds and much more.
And if we add to this that it is a Minecraft shader that is constantly updating. So it is easy to get updates frequently. However, at HDGamers we recommend that you use the Renewed version as it offers the best ratio between performance and resource consumption of your pc.
Without a doubt, it is one of the best alternatives that you can get if you have all the intention of improving the graphics of Minecraft to its maximum expression and enjoying a different experience in this wonderful universe.
CONTINUOUS SHADOWS
For lovers of the skies that resemble a work of art by the greatest painters in Renaissance history. This is the shader that you will need in your game.
It is not that it will replace the sky with the Sistine Chapel itself. But, it will add a much more realistic touch to the game's skies.
Thanks to the improvement in photo-realistic lighting, which optimizes the drop angles of the sky color gradients. Thus offering a much more realistic effect on the clouds and with shadows on the ground that adjust to the sunset on the objects.
However, we have to warn you that it is one of the Minecraft shaders that will demand the most from your computer. So we recommend you use it with caution to avoid damaging your equipment.
BSL
In this order of ideas, in order to find a less demanding option than the previous shader, the BSL was created.
This is a fairly popular option among gamers as it offers an image quality quite close to what you could get by installing Continuous Leftovers. However, the BSL also offers you a quality of water graphics that is much more realistic and does not harm the contrast with the environment.
In addition, it will not demand a great demand from your team for graphic resources, making it a Minecraft shader that we recommend.
EBIN
A direct heir to the SEUS shader is the EBIN . It is so deeply rooted between the two that, at first glance, it could be said that it is a much more updated and complete version of its predecessor.
In this sense, it is a shader whose most notable change is in offering a graphic in the clouds and foliage with a high level of precision, bringing it closer to a more realistic image.
But, like any file that generates so much variation and improvement in the Minecraft graphics, it will be one of the ones that will demand the most resources from your computer.
CHOCOPIC13 SHOERS
One of the Minecraft shaders more complete and offering a rather attractive improvement is the Chocopic13. Basically with it we will have a series of graphics with a clearer sharpness where the effects on the water masses will stand out.
However, these characteristics are quite common among all the files we have described so far. So what is really important to highlight about this shader is the fact that it is designed in such a way that it comes in various presentations.
In other words, there is a sample of Chocopic13 that adapts to the characteristics of each machine. Consequently, it doesn't matter if you have a low, medium or high gamma computer; you will always find a shader designed so you can enjoy an incredible game.
KUDA SHADER
The series of shaders KUDA from Minecraft are ideal for those players who love sunny days with every fiber of their digital being.
Beyond being a file that, like all those previously mentioned, will give a noticeable improvement in the graphic section of the game. In the particular case of those belonging to the KUDA series, they focus more than anything on the lighting offered by the sun.
In this sense, it is a shader that offers a more than outstanding and realistic optimization of the sun's rays. So any rural scene ends up becoming a true work of art.
In addition to what has been discussed so far, we can highlight that this file offers a quite striking depth of field effect. Which makes it an ideal shader to achieve all the Minecraft illustrations and screenshots you will share on your social networks. As if that were not enough, it is one of the modifiers that will make the least demands on your pc. In conclusion, an alternative that you should always have on hand.
LUMA PROJECT
In this order of ideas, Minecraft is a clear example that no matter how efficient and functional a game is, there will always be room for improvement. Even more so when there is already a wide variety of mods for this game.
Such is the case of the next Minecraft shader on our list. This is the Luna Project which, despite having a series of characteristics very similar to the KUDA , is a file that belongs to a different series.
In this we can find a series of outstanding optimizations to that of its predecessor KUDA , so that the effects of the guide, the lighting, the color and the shading of the objects will have a much more realistic air. All this with a minimum of effort on the part of your computer. Without a doubt, a great option to consider.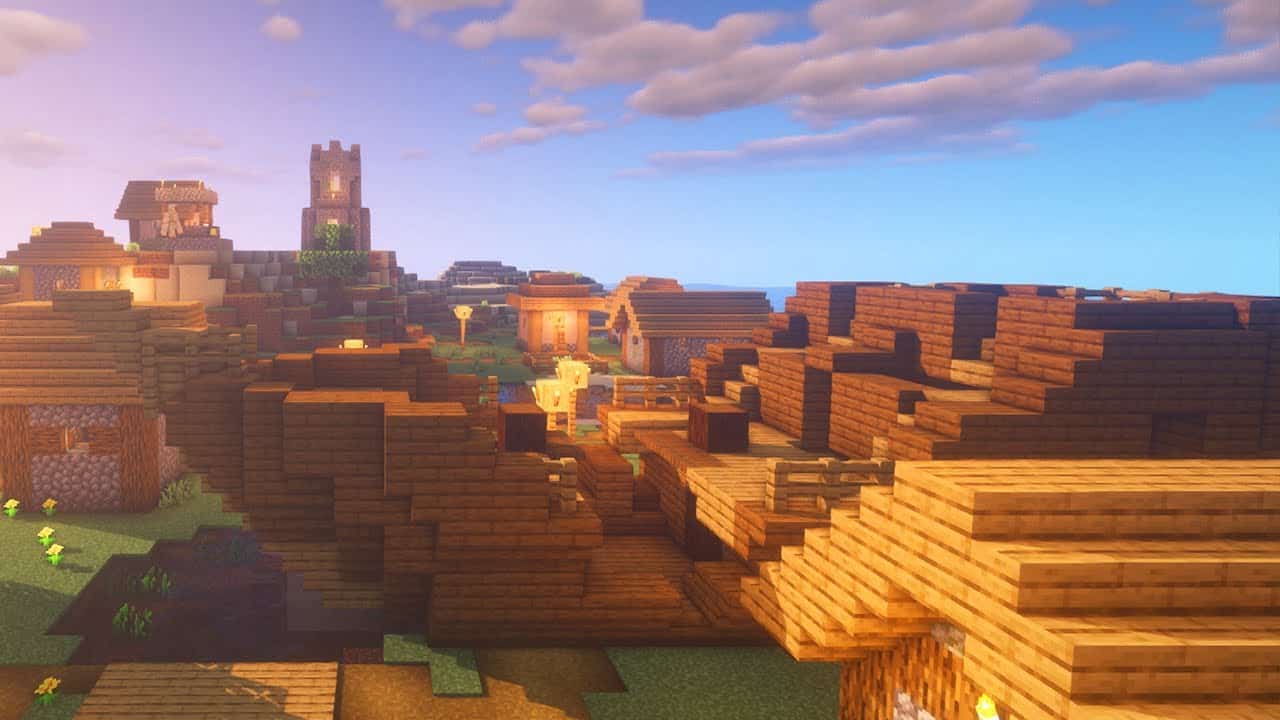 Minecraft shaders: SILDUROS
One of the classic Minecraft shaders that are still quite valuable to this day is Silduros . Not only because it is one of the first mods dedicated to improving the quality of lights and lighting in the game, but also because it is the base of inspiration for many other successors.
In this sense, we are talking about a mod that optimizes the experience in three dimensions with an improvement in volumetric lighting. In other words, it offers us a much broader perspective in terms of depth of field and objects.
Likewise, and as it could not be lacking, it has a more than exceptional application with respect to the reflections and shadows of objects on surfaces. Consequently, we are talking about a shader that will allow you to have a realistic first view of the game in every way.
Minecraft shaders: OCEAN
The last on our list of Minecraft shaders is one that is dedicated exclusively to the effects of water. This is the mod Ocean and believe us when we tell you that once they have it installed they will understand the meaning of the phrase "on the sea, life is tastier".
It is a shader that generates a more than satisfactory improvement over the bodies of water that could be even enviable by most modern games. However, this Ocean modifier will also substantially enhance the rest of the game's color palette. Therefore, when you install it, you will have a series of effects and a set of cooler and brighter images with softer shadows. Without a doubt, one of the most complete and balanced shaders you can find.
How to install Minecraft shaders?
The last point in this guide about Minecraft shaders is, precisely, how to install them in order to enjoy all the benefits that we have previously described.
It should be noted that you will need, first of all, to have the Minecraft Forge or the Optifine installed so that they can work properly. Once you have them installed, you just have to follow the following steps:
Download the shaders you want to install.
Copy the downloaded files into the "shaderpacks" folder located in the path where Minecraft is installed.
Run Minecraft.
Select Forge or Optifine as your game profile.
Locate each of the shaders you want to install in the profile list.
To enjoy.
With this you are ready to enjoy any of the Minecraft shaders that will make you enjoy an unforgettable experience every time you enter a world in constant evolution. A place where imagination is the only limit to fun.