It is games like Civilization which It makes you think How great is the hunger for world domination of gamers? Perhaps, we still cannot answer it. What we can do is show you the best Civilization 5 mods.
With them you can expand the world to levels where only imagination can reach. After all, it is our desire to play that makes us want to push all boundaries.
How are Civilization 5 mods installed?
At times, it is important that you retain your thirst for conquest for a while. Yes, don't deploy your troops yet because you know almost nothing about these mods.
So the first thing we should learn about Civilization 5 mods is how they are installed. To do this, we are going to give you the most general way to do it and it is by following these simple steps:
The first thing you should do is download the Civilization 5 mods that you want to use.
Afterwards, you have to unzip them and transfer them to the mods folder located within the path where your games are saved.
To finish, you just have to start the game and enjoy.
What are the best Civilization 5 mods?
You are now a little more able to go marching towards the lands you wish to control. But being such a popular game and with a few years in the market, it is easy to find a huge variety of Civilization 5 mods.
One so big that we wonder Which ones are really worth it? This is where we come in since HDGamers, after an extensive search, brings you the best recommendations to improve your gaming experience to the highest level.
Ingame Editor.
R.E.D. Modpack.
Play the World Extended.
Future Worlds.
Trading Posts Grow into Towns.
The Elder Scrolls Civilization V Pack.
Civilization__Nights.
Really Advanced Setup.
City Limits.
Real Natural Disasters.
Health & amp; Plague.
Reforestation.
A Mod of Ice and Fire (G & amp; K).
Faster Aircraft Animations.
InfoAddict.
Strange Religions.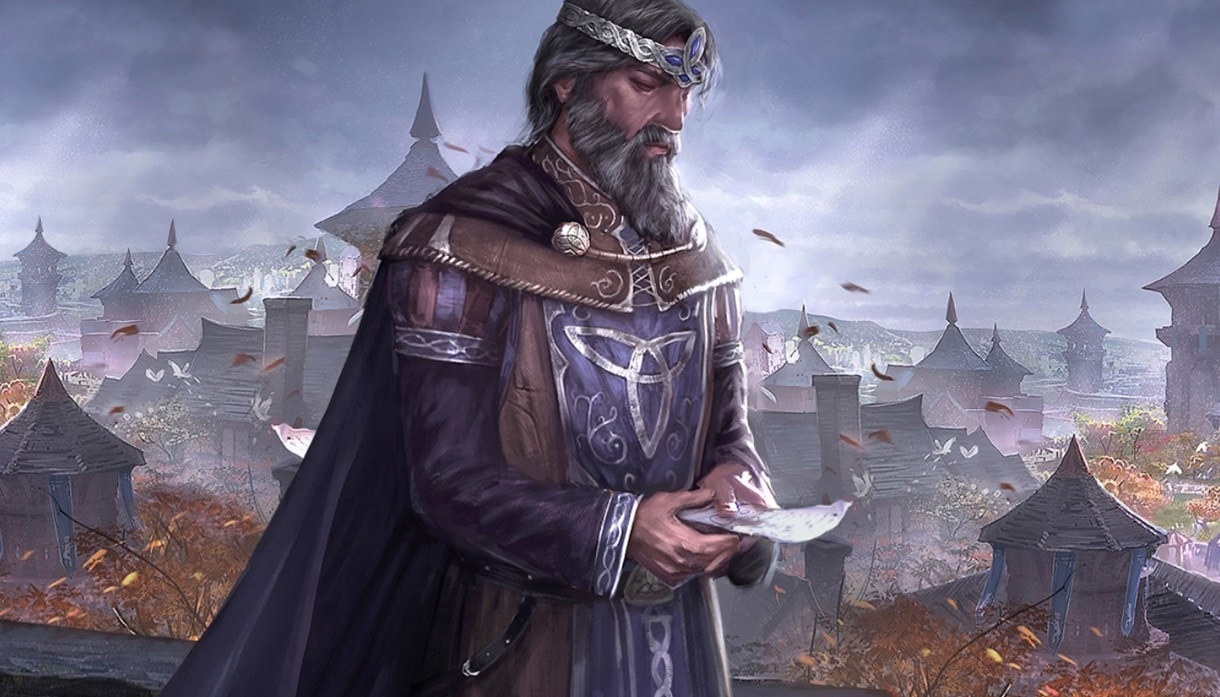 What do the best Civilization 5 mods do?
Oh! You are a conqueror that is difficult to convince and just knowing the name of the best Civilization 5 mods is not enough. Don't worry, in this second part of our extensive list of recommendations we will tell you a little more in depth what each and every one of them offers.
Ingame Editor
With the installation of this mod you will be able to modify anything within a session, such as:
Edit a hex or paint the map.
Build the world:

Change of terrain.
Feature.
Natural wonder.
Resource.
Improvements.
Routes.
Rivers.
Property.
Arts of the continent.

Units:

Add new units or remove them.

Cities:

Customize the cities however you want.
Population increases.
Change buildings.
Change religion, etc.

Civilizations:

Change the gold.
Faith.
The culture of a leader.
Give free technologies or policies.
Edit relationships to sow wars or achieve global peace, etc.

Technologies:

Grant or remove technologies.
Grants all of your prerequisites at once.
Grant an entire era at a time.

Social policies:

Block or unblock branches.
Grant / remove any social policy.

Tooltip.
It can be used as a cheat engine or simply as a tool to help create scenarios.
It has compatibility with the vanilla game plus any combination of Civ 5 DLC, although it does not work in multiplayer.
R.E.D. Modpack
This is a mod visual with which the unitIt is look more realistic as they present.
Rescaled
That is, all human, air and mounted units have been reduced, they are better proportioned.
Training
Existing formations have been reworked to reflect the change in scale, and new (14) formations have been added.
Diversity
New unit models have been added for diversity, no game changer.
Play the World Extended
With this mod you can play on a giant map based on the Earth.
Future Worlds
With the implementation of this mod the information age of Civ V is extended by adding:
31 new technologies.
A new strategic resource.
31 new units.
52 new buildings.
2 new UN resolutions.
24 new Wonders.
Lots of other content.
Trading Posts Grow into Towns
This is a mod of immersion and balance by means of which:
Trading posts grow in villages and towns.
Cities produce more gold as they grow.
Villages become towns and they become cities.
Cities are still improvements, but it does not become a new city.
The Elder Scrolls Civilization V Pack
With the installation of this mod you will be able to add elements of the Elder Scrolls Universe, such as:
13 Civilizations.
13 Religions.
Numerous beliefs of:

Pantheon.
Follower.
Founder.
Booster.
Reform.

24 City-States.
3 Natural Wonders.
Ruins of Dwemer.
TES resources.
TES Eras.
Foundation of the Council of Elders.
Civilization__Nights
This is a modpack full conversion for CIV V that adds numerous gameplay mechanics and features, including:
Over 50 new buildings and wonders, all featuring custom artwork.
Expanded archery line leading to ranged grenadiers.
Dozens of new units complete with:
Includes the:
New user interface for constructed buildings.
New traits and a unique building for all Vanilla CIV V leaders.
New Mechanics of Happiness.
The first 10 Citizens in each city generate Happiness instead of Unhappiness.
Natural wonders within its borders give +5 Happiness.
More than 30 new technologies.
Rewards:
Luxuries give +10 Happiness.
New Cities cost -20 Happiness.
Military units cost -5 Happiness.
There are Swordsmen:
Barb.
Lancers.
Archers.
Horsemen.
Assassins.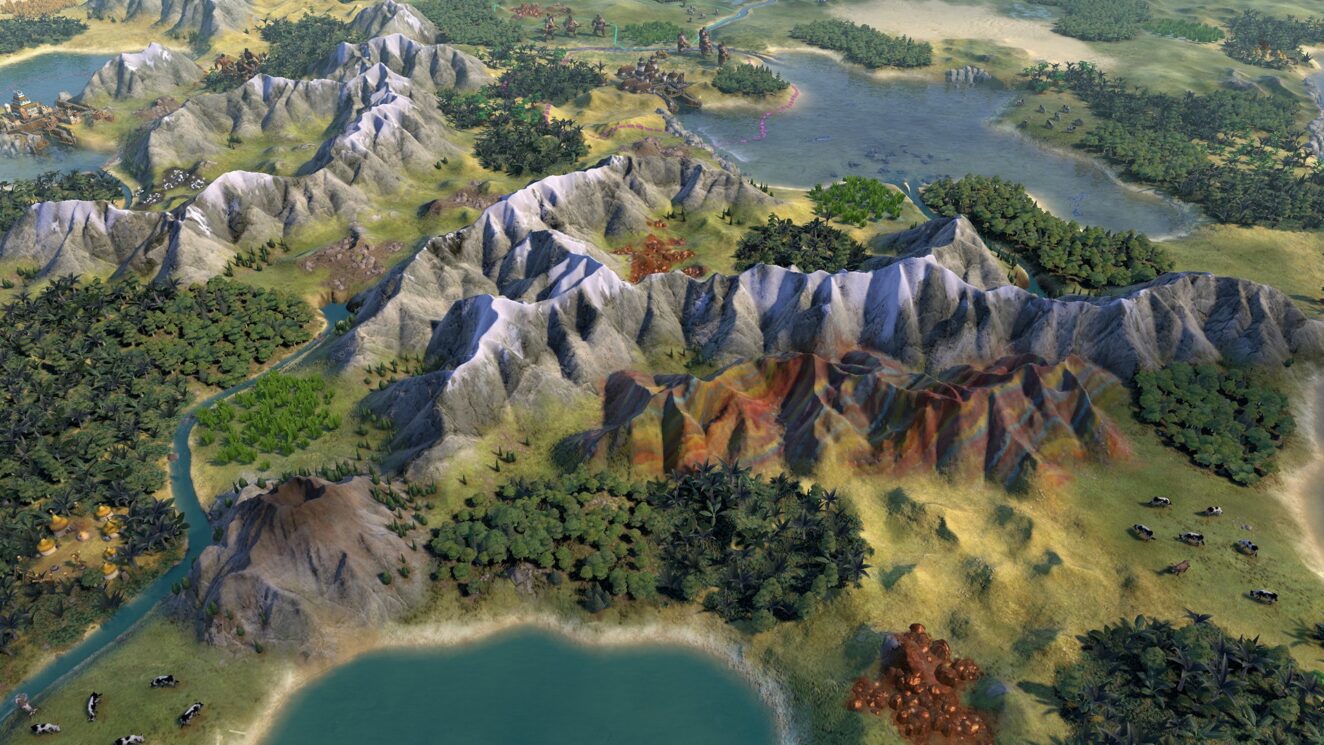 Really Advanced Setup
This mod allows an even deeper customization since:
You will be able to select active civilizations.
Establish initial biases.
Initial bonuses.
Visibility of the map.
Allows you to deactivate nuclear weapons.
Policies.
Happiness.
Puts all other civilizations at war for the duration of the game.
Wild things.
Create your own utopia.
City Limits
Using this mod you get:
Let the cities be:

Clean.
Aesthetics.
Efficient in urban planning.

In addition, it tells you how far it can be expanded by clicking on a city or a colonpa.
Real Natural Disasters
Using this mod you reintroduce natural disasters, such as:
Earthquakes.
Floods.
Tsunamis.
Volcanic eruptions.
Tidal waves.
There may even be a chance of a meteor falling from space.
Health & amp; Plague
With the implementationof this mod is encouraged to become aware that the growth of the city leads to an increase in pests and diseases and for their control it is due:
Keep your health in check.
Build scientific centers with high technology for the study and control of diseases.
Check the optimal water conditions.
Control trade routes and tourism as they are sources of disease transmission.
Create and maintain well-equipped healthcare centers in the best conditions.
Reforestation
Using this mod you can plant forests in:
Plains.
Grasslands.
Tundra.
Snow tiles once the fertilizer is discovered.
A Mod of Ice and Fire (G & amp; K)
This mod includes:
Custom maps.
12 playable civilizations each with:

A unique trait.
Three special units.
Buildings.
Appropriate city names for your home.
Manage to investigate different religions.
Play as a follower of the Many-Faced God.
Faster Aircraft Animations
Through this mod you will accelerate the aircraft combat animation (x2)
InfoAddict
This mod makes it easy for you to trace your next moves from:
Military development.
Cultural development.
Scientific advances.
Happiness previews against other civilizations.
It also exposes you graphics whose content is based on:

The score of civilizations.
Gold.
Military power.
The visual representation of global relationships.
Additional information on each civ.
Strange Religions
Through this mod you will have access to the strangest religions and beliefs to apply to your characters.
Final recommendations on Civilization 5 mods
An extremely important aspect that you should know about Civilization 5 mods is that they will depend on the platform from where you downloaded the game.
In the case that it is Steam , all you have to do is go directly to the mod and download it. In this way, it will be automatically installed in the corresponding folder.
On the other hand, if you found a mod that is not offered by this platform, you can install it by following the steps described above.
It is also a good idea to come up with a plan to dominate everyone and start from day one. To do this, we recommend you review our Civ 5 tier list. There you will learn which are the most powerful nations in each aspect of the game.
A knowledge that goes very well with the Civilization 5 mods. So, for now, the only thing we have to do is invite you to enjoy the conquest that will lead you to become the most powerful monarch in the gamer world . Let's have fun!