Is a VPN legal? VPNs allow you to go through the web almost anonymously. They change your IP, which is like your fingerprint in the online world and encrypt all your information, but is it completely legal?
The answer is simple, yes, these types of tools are completely legal in most countries.
If they were not legal, it would be impossible to use them in such a simple way. To achieve a secure VPN network you must have servers throughout the world, declare taxes and profits, is a business like any other.
In fact, VPNs first emerged as tools to protect the information of large companies. Then they became popular as apps that anyone can download and use.
Of course, VPNs are subject to the legality of each country, although it is legal to use them, your actions will continue to be restricted to what can and cannot be done in that country. In summary, it is legal to use a VPN , but you can't do anything illegal with it.
What are the countries where it is illegal to use VPN?
As you can imagine, VPNs are illegal in countries where there is strong censorship of content. In order to have greater control over the information that is leaked, some governments have chosen to outlaw VPNs, limit them , censor or penalize their use.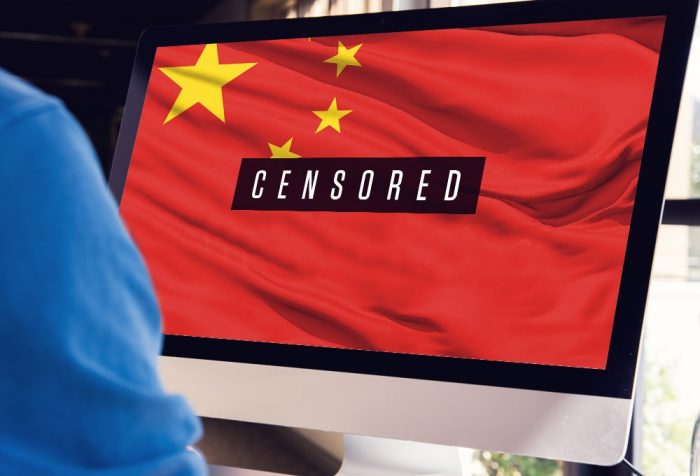 China: Using a VPN in China is illegal. Having a company that provides these services based in China is possible only with a special license.
Russia: The government recently passed a law that completely prohibits its use.
Iraq: They are completely prohibited and punishable by law, their use has been suspended since the rise of the Islamic state.
Turkey: They are not illegal but the country's government has taken it upon itself to block most providers.
Belarus: Following the example of its neighboring country, VPNs have been illegal in Belarus since 2015.
The laws for the use of VPNs vary frequently, but in general in the rest of the countries of the world, using them is legal.
Keep in mind that if you are using a VPN to bypass some location restriction, the action as such is not completely illegal, but you would be entering swampy terrain.
It is not illegal to use a VPN server in the United States, for example, but declaring that you live there to access a page if it may violate the user terms of any service.
So far, the first case of a user who has been sued by a streaming service for lying about his location has not been seen. What can happen is that your account is blocked.
Secure and legal VPN
For us this is the best secure VPN of the year 2020 when we analyze the value for money. For much less than what you would pay with the competition (Up to $ 12 per month) with this VPN you can be super safe and legal at the best prices.
NordVPN:
The company that offers the fastest Vpn today, has very comfortable annual packages, 24/7 customer service. Nord boasts servers in almost every country in the world and a robust technology company behind it, presents itself as the most stable and secure VPN of 2020.
Get a special offer for being a reader of our website , get your discount by accessing the official NordVPN page with our link , the discount is automatically activated , you don't have to do anything else.
What does NordVPN offer?
Easy to use:
Of all the powerful VPNs, with military grade encryption , Nord seemed to us to have the friendliest interface, really intuitive and zero hassle. It was very comfortable to configure and then you only have to click to make it work.
It is a powerful VPN, with many different capabilities and configurations, but it is novice proof.
Ultra fast connection:
One of the details that we liked the most was that using NordVpn it is not necessary to sacrifice speed, unlike other VPNs, Nord allows you both: Fast and secure connection. It does not affect the speed of charge or discharge while in use.
Perfect to SEE SERIES and use Streaming services:
What we liked the most, the ability of this VPN to offer you uninterrupted broadcasts. Perfect if you want to enjoy television, Netflix, Amazon Video, or Disney Plus anytime, anywhere, without unexpected pauses.
Double IP protection:
When it comes to VPN, you always have to take IP into account. First, Nord generates a unique and personal IP for every connection you make , there will only be one person with that IP in the world and it will be you.
What really impressed us about this alternative to AVG was its unique service with double protection. It will change your IP twice to offer you an extra layer of protection that no other VPN in its price range has.
Allows you to sync up to 6 devices:
After comparing the plans and price ranges of all the popular VPNs, Nord came out on top in terms of device price / quantity. Allows you to connect 6 different devices with a single plan, so it has the best dollar rate invested per connection.
Using a VPN is legal, takes advantage of all the advantages that serious companies like NordVpn offer.