For just over a decade, the Avengers have protected the world from all kinds of threats. But his actions have sparked the interest of forces from other dimensions like Ultimus . That is why a much more powerful force is now needed to meet this challenge. For this, HDGamers brings you the Marvel Strike Force tier list .
It is basically a turn-based fighting role-playing game where we will control an elite squad against the inter-dimensional forces of Ultimus, the great villain of this installment.
What is Marvel Strike Force?
For many years now, a select group of individuals from across the galaxy dedicated themselves to protecting the earth from unimaginable dangers. But this led to a host of new, power-hungry foes seeing it as a challenge.
That is why Ultimus, a being from another dimension with a vast army, with which he has already conquered innumerable systems; He decides that the land will be next on his list. To avoid this, if you are a lover of the Marvel Universe , S.H.I.E.L. D decided to summon a force even greater than that of the Avengers.
This is the idea with which Marvel Strike Force came up, a fun UCM -themed video game where we will have the possibility to control practically the entire universe of characters Marvel . And yes, in addition to Ironman and Thor , we can also handle forces like Ultron and the sinister 6.
How to play Marvel Strike Force?
In this order of ideas, Marvel Strike Force brings us a variety of really entertaining game modes that will make us spend long hours of fun with our favorite characters from the Marvel superhero universe.
In addition, being a title that has an internet connection, you can share these incredible adventures with your friends. Even more so when in most game modes you will have to form teams since, in short, they are complicated challenges and it is very difficult for you to handle more than one character at the same time.
What is the Marvel Strike Force tier list about?
At this point it is important to remember that the Marvel Universe is one of the most extensive that exists in science fiction today. And a game where you can count on the vast majority of his characters is, to put it simply, an authentic and fun madness.
But not all of us are experts in the powers and abilities that these famous superheroes tell us, who have brought so many joys in recent years to all fans. That is why in a game like this we will need a guide that contains all this information. After all, the fate of humanity and the galaxy will be in the palm of our hands.
Consequently, in HDGamers we have given ourselves the task of preparing the Marvel Strike Force tier list as a tool where you will find the most detailed information on the main character options for defend our planet.
What will I see in the Marvel Strike Force tier list?
As we discussed previously, considering that the universe of characters that Marvel offers us is quite extensive and that Marvel Strike Force considers the vast majority of them. We have decided to prepare a guide with the selection of the best 10 groups of characters with whom you will not have to go through great problems in the game.
Likewise, within this selection we have evaluated the potential and capacity of each of these squads in order to create a more appropriate list of qualifications to help you make the best possible decision.
Therefore, In the first part of our Marvel Strike Force tier list you will see this classification. While in a second section we will give you a more complete view of the features offered by each and every one of these units with which we will try to keep the world safe.
The Marvel Strike Force tier list
In this first segment of our Marvel Strike Force tier list we will show you the 10 best squads with their respective ranking.
Tier S
Black Order.
Inhuman Improved.
Tier A
X-Men Team.
Doctor Octopus' Sinister Six.
Brotherhood of Mutants.
Supernatural Team.
Tier B
Power Armor Team.
Ultron Team.
Hydra Offense.
X-Force Team.
Marvel Strike Force tier list: The units of the game
Continuing with our tour of the Marvel Strike Force tier list , it is time to offer you a more complete description of the equipment that we have classified in the previous section. All this with the sole purpose of being able to give you a more complete perspective of the true potential that each of them offer in battle.
Black Order
Official team name
Black Order.
Editorial names
Thanos' Warmasters.
Team Aliases
The sons of Thanos.
Removes obsidian.
The Lords of Terror.
The Five Lords of Terror.
Midnight Massacre.
The Titan's Generals.
State
Active.
Identity
Public.
Universo
Earth-616.
Base of operations
Mobile; formerly Sanctuary II spacecraft.
Affiliations
Team leaders.
Corvus Glaive.
Formerly Thanos.
The challenger.
Hello.
Current members
Black dwarf.
Black swan.
Corvus Glaive.
Ebony Maw.
Proxima Midnight.
Former members
Supergiant.
Alliances
Formerly The Grand Master.
Outriders.
The resistance.
Kaldera.
Enemies
Atlantis.
Attilan and Inhumans.
Avengers.
Beta Ray Bill.
The Collector.
Galactic Council.
Guardians of the Galaxy.
Illuminati.
Kree Empire.
Deadly Legion.
Living Armada.
Nova, Odinson.
Shi'ar Empire.
Skrull Empire.
Estrella.
Thane.
Wakanda.
X Men.
Before Dark Guardians (disbanded).
Sinnarian.
Empire.
Paraphernal goods
Equipment: Various; communication systems and manufacturing capabilities.
Transportation: Various; a fleet of interstellar warships capable of looting and bombarding planetariums.
Weapons: Various; significantly a spear made of anti-light.
Inhuman Improved
Alias
Freaks, failed experiments.
Leader
Hive (formerly).
Jiaying (formerly).
Home planet
Earth.
Alliances
S.h.i.e.l.d..
Kree (formerly).
Enemies
S.H.I.E.L.D. (previous).
Hive.
HYDRA (Frame).
Guard dogs.
Aspects
Marvel Agents of S.H.I.E.L.D.
Marvel's Inhumans.
Custom Sure to Win Team.
X-Men Team
Members
Professor X.
Moira MacTaggert.
Beast.
Banshee.
Havok.
Nightcrawler.
Quicksilver.
Cyclops.
Storm.
JeanGrey/Phoenix.
Wolverine.
Iceman.
Rogue.
Angel.
KittyPryde.
Colossus.
Negasonic Teenage Warhead.
Appeared in
X-Men.
X2.
X-Men: The Last Stand. </ li>
First Class of X-Men.
X-Men: Days of Future.
Deadpool.
X-Men: Apocalypse.
Dark Phoenix.
Official team name
Team X.
Team aliases
Unknown.
State
Deceased.
Identity
Secret.
Universo
Earth-616.
Base of operations
Mobile.
Team Leader (s)
Formerly Major Arthur Barrington.
Former members
Kestrel.
Mastodon.
Maverick.
Sabretooth.
Silver.
Fox.
Wolverine.
Alliances
Formerly Arma X Program.
C.I.A.
Romuló.
Enemies
Formerly Omega Red.
Origin
INC.' s Black Operations Unit.
Doctor Octopus' Sinister Six.
Members
Each of the members based on their boss fight debuts
Sandman.
Poison (infected).
Electro.
Mysterio.
Doctor Octopus (second in command).
Green Goblin (leader).
Leader
Doctor Octopus.
Notable Members
Mister Negative
Electro.
Vulture.
Rhino.
Scorpion.
Base of operations
New York.
Connections
Enemies.
Spider-Man.
Norman Osborn.
Sable International.
Brotherhood of Mutants
Members
Magneto.
Pyro.
Arclight.
Callisto.
Quill.
Psylocke.
Mystique.
Sabretooth.
Toad.
Multiple Man.
Juggernaut.
Phoenix.
Spike.
Phat.
AngelSalvadore.
Azazel.
Riptide.
EmmaFrost.
Appeared in
X-Men.
X2: X-Men United.
X-Men: The Last Stand.
X-Men: First Class.
DarkPhoenix.
Team beliefs
Homosapiens are inferior.
The Cure is a way of suppressing rather than helping mutants.
Base of operation (s)
State
Dissolved (original timeline).
Unknown (revised timeline).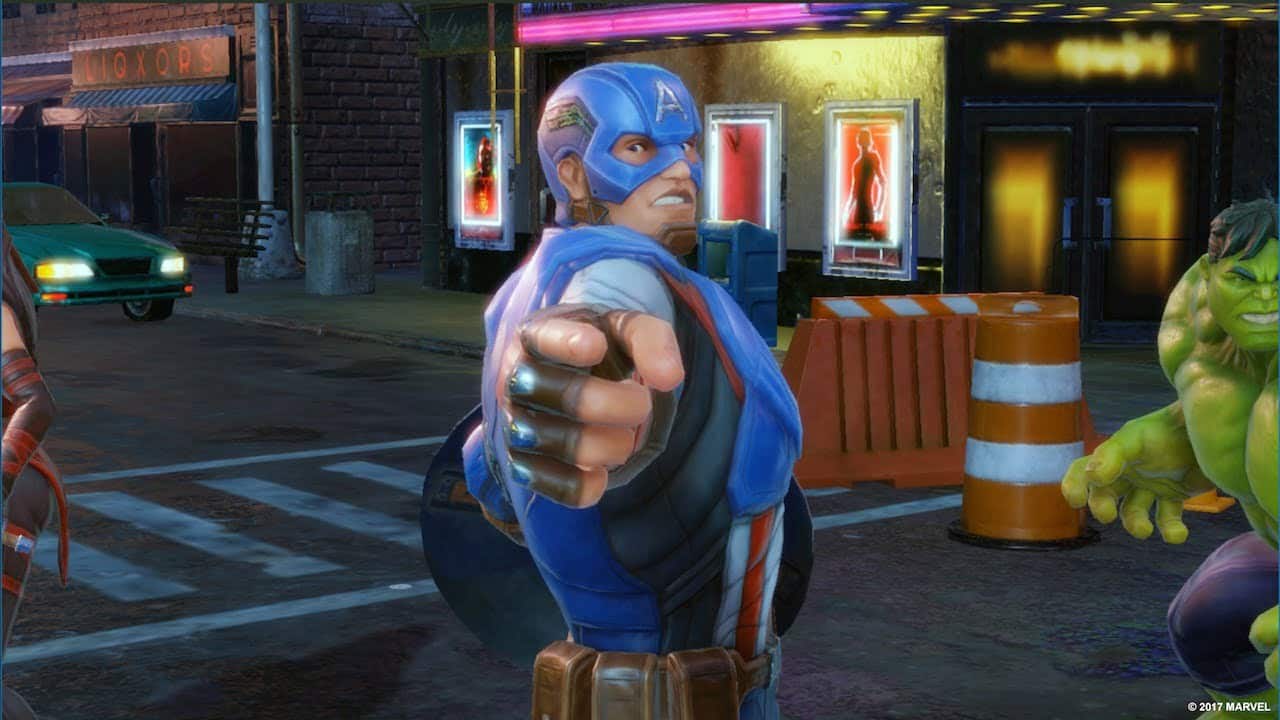 Ultron Team
Real name
Ultron
Alias(es)
Assassination Bot.
Genie.
Junior.
Platinum Bastard.
The Big Guy.
Current alias
Ultron pym
Species
Robot.
State
Destroyed.
Affiliation
Formerly Sons of Yinsen.
Lethal Legion.
Masters of Evil.
Falange.
Legion Accused.
Base of operations
Formerly Avengers Mansion.
Manhattan.
New York.
Saiph.
Ultronic Territories.
Alaska.
Unusual features
Silver skin made from Adamantium.
Robotic traits.
Hank Pym's corpse fused into his body.
Origin
Robot built by Henry Pym using his own brain patterns.
Universo
Earth-616.
Hydra Offense
Type
Terrorist Militant.
Purpose
World domination.
Known members
Chapataz.
Official name
Hydra
Organization aliases
The East.
The Beast.
Brotherhood of the Lance.
The Lance.
Hydra Bruderschaft.
Hope Yards Development and Relocation Association (H.Y.D.R.A.).
Neo-Hydra.
State
Active.
Identity of the organization
Public.
Universo
Earth-616.
Base of operations
Formerly Capitol Building.
Washington D.C.
Hydra Nation.
Flying Island Hydra.
Hydra Island.
Alliances
The Spear.
Modern hydra.
Enemies
Mrs. Marvel.
Fantastic Four.
Doctor Strange.
Hawkeye.
Cyclops.
Hercules.
Ultimates.
S.H.I.E.L.D.
Command Howls.
Initiative 50-State.
Avengers.
Hulk (Bruce Banner).
Leader.
Freehold.
Captain America (Bucky Barnes).
Spider-Man (Ben Reilly).
Genesis Coalition.
X-Men.
Nick Fury.
Secret Warriors.
Leviathan.
Supreme Squad.
Iron Man.
Deadpool.
U.S. Avengers.
Daredevil.
Black Knight.
Wolverine.
Silk.
Black Panther.
Punisher.
Iron Fist.
Elektra.
X-Factor Investigations.
Mystique.
Captain America.
Rand Corporation.
Origin
Terrorist Organization formed from the Axis powers.
Training place
Unknown.
Power Armor Team
Official name
Virus armor.
Model
one.
Version
one.
Current owner
Virus.
Universo
Earth-616.
Lead Designer
Virus.
Origin
Anti-symbiote battle suit rigged by the jury.
Properties
Offensive powers
Virus armor features boot-mounted repulsor beams and palm, vibro-shock gauntlets.
Shoulder-mounted machine guns.
A shoulder-mounted energy cannon and wrist-mounted sonic emitters designed to separate symbiotes from their hosts.
The virus armor is powerful enough to go from toes to toes with Venom and even seriously injure him; and their armaments are powerful enough to breach the defenses of the Creator's fortified base of operations – that the smug evil Reed Richards could withstand an assault from an army – with minimal damage to none.
Defensive powers
Due to its jury-rigged nature, the armor appears to possess poor defense capabilities compared to other Iron Man armor and war machine suits; apparently attached in places by tape.
Despite this, he was still functional after being repeatedly hit, bitten, clawed, and blown through a skyscraper by a powerful energy bolt in the course of a fight with Venom; though a beating from an Avengers symbiote team left him severely damaged.
X-Force Team
Official team name
X-Force.
Editorial names
Formerly Cable and X-Force.
Team Aliases
Outlaw X-Force.
X-Force Cable.
Status
Defunct.
Identity
Secret.
Universe
Earth-616.
Base of Operations
Formerly S.H.I.E.L.D.
Helicarrier Pericles.
Pacific Ocean.
North Cheyenne Indian Reservation.
X-Bunker.
Nebraska.
Xavier Institute for Higher Education.
Salem Center.
North Salem.
Westchester County.
New York.
Murderworld.
Reserve Camp Verde.
Arizona.
Adirondack Mountains.
New York.
Team leader (s)
Cable.
Cannonball.
Domino.
Hope.
Moonstar.
Siryn.
Pete Wisdom.
Alliances
Formerly Lila Cheney.
Fiqh.
X-Men (Jean Gray School).
Enemies
Formerly Acolytes.
Apocalypse.
Arcade.
Argos.
Arianna Jankos.
Armaggedon Man.
Bantam.
Baron Strucker.
Blackheart.
Black Tom Cassidy.
Blob.
Brotherhood.
Code Blue.
Corben.
Crule.
Damocles Foundation.
Dark Riders.
Deadpool.
Demon Bear.
Doctor Weisman.
Ekatarina Gryaznova.
Eternals.
Externals.
Feral.
Frau Verschlagen.
Gamesmaster.
Genoshan Cabinet.
Gideon.
Gog.
Graydon Creed.
Hela.
Hellfire Club.
Henry Gyrich.
Holocaust.
Horsemen of Apocalypse.
Juggernaut.
Locus.
MaGog.
Magistrates.
Marcus Tsung.
Martin Edwards.
Martin Strong.
Masque.
Mimic.
Mindmeld.
Miss Locke.
Mister Sinister.
Mojo.
Mutant Liberation Front.
New Hellions.
Niles Roman.
Nimrod.
Odysseus Indigo.
Ozymandias.
Pandemonia.
Pico.
Prime Sentinels.
Queen of the Star Swords.
Reignfire.
Risque.
S.H.I.E.L.D.
Sabretooth.
Sage.
Saul.
Sauron.
Schlange.
Sebastian Shaw.
Selene.
Servo-Guards.
Shinar.
Shinobi Shaw.
Short Circuit.
Skornn.
Sledge.
Sluggo.
Spiral.
Stryfe.
Sword.
Thornn.
Tolliver.
Upstarts.
Valerie Cooper.
Vanisher.
War Machine.
Weapon P.R.I.M.E.
X-Force.
Zero.
Origin
The team started out with the rest of the New Mutants under Cable's leadership as a more militaristic force to aid the mutants.
Training place
Xavier Institute for Higher Learning.
Westchester County.
New York.
Supernatural Team
Official team name
Avengers of the supernatural.
Computer aliases
Geek Brigade of the old-fashioned stereotype.
State
Deceased.
Identity
Secret.
Universo
Earth-616.
Base of operations
Mojoworld.
Affiliations
Ex MembersBlade.
Doctor Strange.
Ghost Rider.
Manfibio.
Man thing.
Satana.
Alliances
Avengers Unit Division.
Enemies
Mojo.
Latest observations on the Marvel Strike Force tier list
Now that we have finished with the most relevant data from the Marvel Strike Force tier list with which we hope to provide a complete tool in your quest to defeat boredom. It is time to give you some final recommendations so that you can get the most out of it.or of these characters.
The first of them is that you always remember to manage very well the resources that you obtain with each victory. These are vital in much higher instances and they can mean the difference between continuing the game or ending the game.
On the other hand, we recommend you attend the daily events as well as the realization of your challenge of the day since with them you will get quite valuable prizes and resources. It is a good way to get them without having to enter the games.
Before you finish, remember to visit some of our most read articles:
We hope you have enjoyed this post and that you found the information you were looking for. If you think that we should update any information about Marvel Strike Force Tier List or that we have made a mistake, do not hesitate to write to us!