We love My Hero Academia! If you like 3D anime based MMORPG games, then you must try The Strongest Hero. In this world you will be able to control characters like Bakugo, Midoriya, Uraraka, Todoroki and many more. This game will guarantee you hours of anime-style action within the city of Honei. But, to reach the maximum of your potential, you will be able to access unique advantages that we are going to present to you in this post. HDGamers put together the most complete and current list of active codes for My Hero Academia: The Strongest Hero.
In this way, you can access exclusive rewards and get miles of free coins. Remember that these cheats have a short duration, so they may stop working. We recommend you redeem them as soon as possible. In case new codes appeared, ten for sure they will be here, since we will update our guides monthly.
All My Hero Academia: The Strongest Hero codes – February 2023
This time we show you all the active cheats for My Hero Academia: The Strongest Hero that currently exist and will be your best allies in the game. Choose the ones you like the most or use them all without problem, so you can redeem them before the others and get the best rewards.
Check all active and valid MHA: The Strongest Hero codes
DICEDESTINY – Sea Version only (New)
NAKLASGAMER – Sea Version only (New)
JAMESMER – Sea Version only (New)
bluestacks22 – Rewards: 300 Hero Coins and 100 Energy
PROTAE – Sea Version only (New)
Expired codes
In this section, we leave you all those expired codes, that is, those that no longer work when you enter them. Use those in the previous section before they become part of this list.
MHATSH100TH
MHAEU070
AX21HERO
MHA999 – Rewards: 3 Card Summon Tickets (SEA server only)
CCR04GIFT – Rewards: 3 Card Summon Tickets (EU server only)
TSH2CR2022 – Rewards: 3 Card Summon Tickets (NA server only) 
TSHCEO2021 – Rewards: 150 hero Coins
THANKS40K – Rewards: 300 hero Coins
VCRXHERO21 – Rewards: 200 hero Coins
WHM2021
TSHWHMDEKU
WHMDEKU
MHATSHWEET – Rewards: 200 Hero Coins (NA server only)
MHAFUN100EP – Rewards: 250 Hero Coins (NA server only)
How do I redeem a MHA: The Strongest Hero code?
Still don't know how to redeem code? Don't worry, here we explain it to you. Perform the following instructions to successfully redeem all your rewards.
Start the game, complete the tutorial and finish it.
Then click on the gift box at the top of the screen.
In the new window, choose the option 'Gift Pack Exchange'.
Finally, write your coupon code and confirm to redeem it.
There is no doubt that All Might is the strongest character within My Hero Academia so far. He was born in Quirkless, All Might receive the power of One For All from his mentor, Nana Shimura. After a strong training, All Might was able to make this power his own and therefore, some time later he was recognized as one of the strongest and most powerful heroes of all time. He is also the Symbol of Peace and is the main reason why the crime rate in Japan has dropped on a large scale.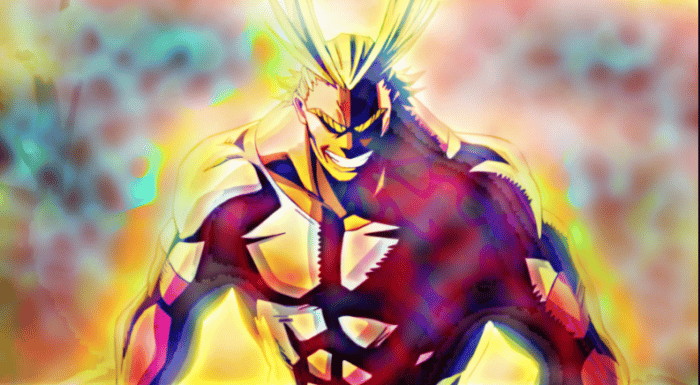 In case you didn't already know, someone as strong as All For One didn't have the ability to defeat All Might. During his time as the number one hero, All Might fought All For One twice and defeated him in both matches. It is said that he is much stronger than Izuku Midoriya. The former number one hero was the eighth wielder of One For All and used this ability long before Izuku. Even though he no longer has this power, he is still the strongest user. All Might could exceed 100% with his power and defeat higher level villains like All For One forever.
We leave you a video for more details
Hey, gamer! if you have any problem with the codes that we present to you, don't hesitate to let us know. Stay up to date with new cheats to get lots of rewards in HDG, bookmark this page and come back whenever you need more codes. What are you waiting for? Go to the game and redeem all the rewards that will give you a good advantage!
---
Before you finish, check more codes:
We hope this MHA: The Strongest Hero post has served you, come back when you want more codes!