The sky is not always the limit for a Paladins champion.A game where total mastery of skills and terrain is not enough to establish yourself as a great teacher. So it is common to find some Paladins commands.
With them we can speed up the pace of the game a bit since they give us access to a series of unique functions. The best thing about the story is that they do exist, unlike Paladins codes for example.
How do you use the Paladins commands?
So in order to make use of their incredible benefits and command the most successful team in history, you must learn how to use them.
The truth is that it is not complicated at all. In fact, it is one of the simplest things in the game. To use the Paladins commands you just have to follow the following steps:
Open the chat window with the key you have configured for it.

By default, it is

Enter

.

Write the

Paladins command

you want to use.

Press the

Enter

key again

to activate it.

Enjoy the game.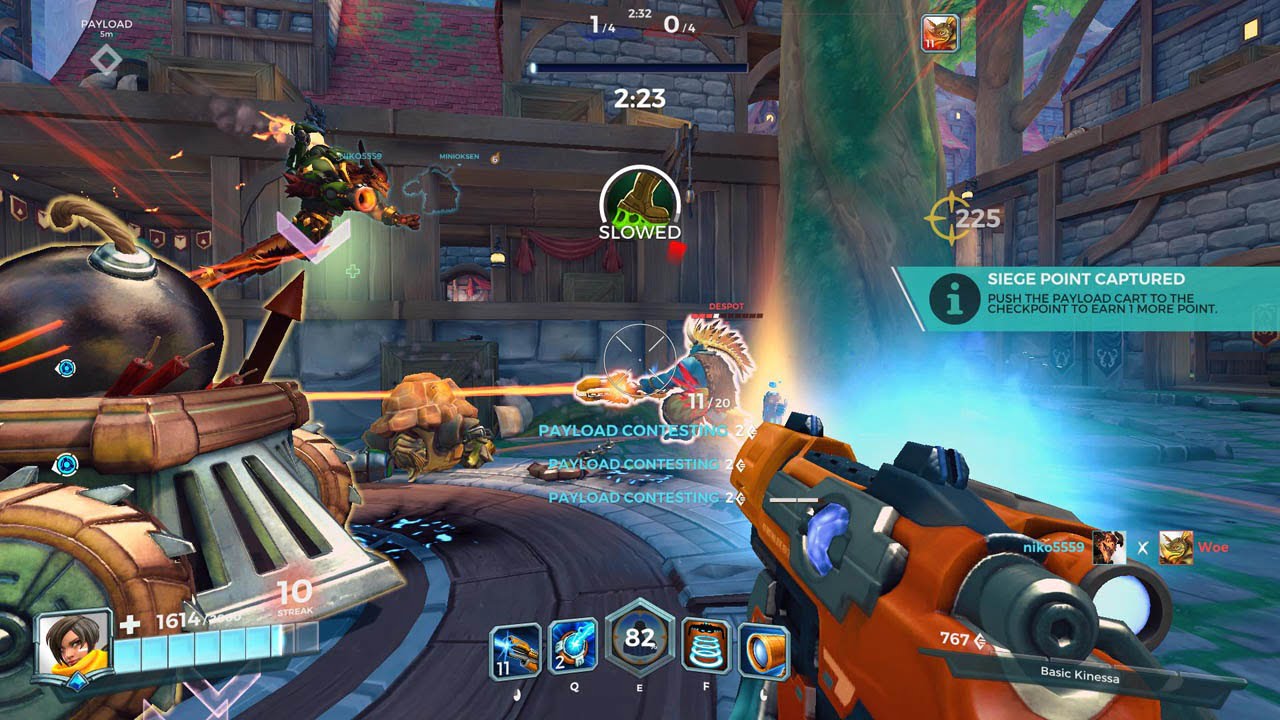 What are the Paladins commands?
As you will see, using these tricks is quite simple and will allow you to improve the pace of competition and much more. So, without more to say, make yourself comfortable because we will present each and every one of the commands that you can use.
/help
Brief list of common system commands.
/w playername message
Send a whisper to a player.
/r message
Responds to a player's whisper.
Note: You must write the player's name at the end of the command. In case you want to send a private message to another player.
/block playername  
Block a player from whispering to you.
/unblock playername         
Unlock a player from whispering to you.
/ignore playername
Skip messages and requests from a player.
/ unignore

(player name)
Unignores a player's messages and requests.
/ dnd   
Toggle Do Not Disturb mode.

While in DnD mode, you cannot receive whispers or party invites.
/lfg     
Únase al canal "Looking-for-Group".
/claimpromotion promotioncode 
It allows the user to claim promotional codes from anywhere in the game, even during a match.
/shot  
Note: These are saved by default in the \ paladinslive \ ChaosGame \ Screenshots \ folder
/stat fps        
Toggle the Frames per second indicator.

You can also press F9 to toggle this.
/ stat (unit) 
Toggle an advanced frame time indicator.
/ spectate (player name)
You enter spectator mode.

If a game is not currently being played, you will be queued for that player's next game spectrally.

(pressing ESC you will return to the main screen)
/replay matchID      
Starts playing the selected match in Spectator Mode, if available.
/quit  
/exit   
Similar to / quit, close

Paladins

.
/logout          
/toggleclient3p        
Alternate 3rd person view.

It works only in Shooting Range.
Final Recommendations on Paladins Commands
One of the most important conditions to remember at all times about Paladins commands is that they all start with the forward slash /.
In case you don't put it at the beginning of the code, you will only generate a message for the whole map. On the other hand, remember that these tricks will allow you to configure only the game and the pace of the game.
So it will not influence the construction of your character. To do this, we recommend you review the best Paladins builds that we have for you.
With them you can find the best alternatives to be a champion. If we add to that you master the art of using Paladins commands, you will have great allies on your way to becoming the most important champion in the history of this game.