AutoCAD vs Fusion 360. Which is better? We did a detailed analysis of all the features, the pros and cons for architecture or engineering in both programs. Here is our final conclusion.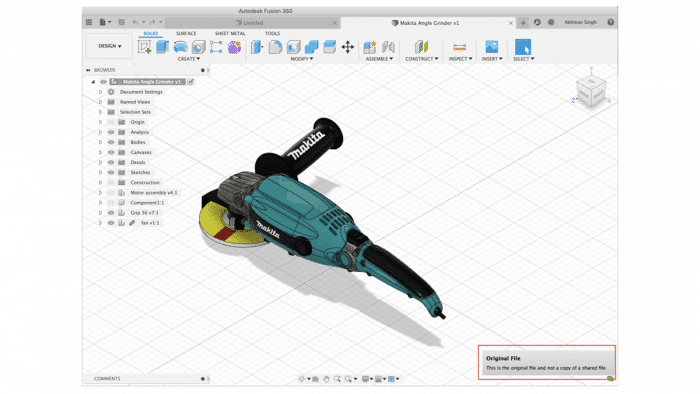 Later you can see the complete analysis of all the advantages of both programs.
AutoCAD vs Fusion 360 which is better?
Both are popular design softwares, but if you want to use them as 3D printing software there are several considerations you should take before
If you want to have a standard type modeling software, that is used throughout the industry, it is best that you opt for AutoCAD.
If it is not important for you to be aligned with the most usual requirements of the industry, but rather that you are interested in more technologies that work in the cloud, use Fusion 360.
Will you use more local and network files? Choose AutoCAD without hesitation.
If you want a practical program and not so deep, opt for Fusion 360.
Our Verdict
We could say "it depends" but that would leave you almost the same as how you arrived. What ended up favoring AutoCAD after finishing the analysis was their year-end offers. For the duration of 2020 AutoCAD will be at a much more competitive price for what it offers than Fusion 360.
So that's our final verdict: Take advantage of active AutoCAD offerings.
Fusion vs Autocad Comparison
3D printers can do impressive things if you combine them with the right modeling software. We will tell you what impressions the comparison of both systems left us: AutoCAD and Fusion 360.
First of all we have to make the clarification: Both are popular products, used around the entire planet for 3d modeling and endless uses. As you can tell if you check the Autodesk lists, both products are in the top 3 of the most downloaded.
Both are softwares created for people with experience in the sector, if you don't have some expertise in making models for computers, you will have to do a little research before using them. You can learn to use them in a matter of months, you will not need to spend years studying them.
Since we talked about the similarities, now let's get into what we care about, the differences.
AutoCAD vs Fusion 360, comparison table:
AutoCAD
Fusion 360
General
2D drawing software that works very well with 3D.
Pure 3D with attention to free forms.
Interface
Communicates with toolbars, context menus, dialog boxes, and a command line.
Communicates with toolbars, context menus, and dialog boxes.
Industry
Integrates with industry-specific tools: AutoCAD Architectural, Electrical, Civil 3D, and Mechanical.
It is centeredin industrial design focused on mechanical engineering.
Modeling
Models based on geometry.
Freeform models
Work environment
Local or network files
Files only in the cloud
Usage examples
Mainly, a drawing package:

Create a machine.
Building plans, or plant sketches.
Updates to related 2D and 3D models must be done manually

Mainly an engineering package:

Simulates how the machine moves in reality.
Part assemblies, mechanics, finite element examinations, complex surface modeling with rendering
Detailed 2D drawing based on assembly or 3D model that updates every time the 3D model changes

Pros of using AutoCAD:
Perfect for using graphical representations of perspectives on objects with multiple drawing locations. Graphics will automatically change and update as will occurrences with each different drawing location.
It is much more efficient than any other program if you want to draw plans , of course more effective than drawing them by hand. Perfect for making changes, you won't need to redraw, with a simple command you can create an identical copy to make and compare any changes from any location.
AutoCAD accepts not only two-dimensional drawings, but also three-dimensional drawings. With a three-dimensional model, you can create tours and overflights of the project without having a physical model.
Pros of using Fusion 360:
The first thing to highlight for Fusion is its versatility , in this regard no other Autodesk program beats it. It is the first and for now only CAD-CAM software that includes so many features.
It has generous licenses that will give you a good base to start if you are just entering the world of CAD on a professional level. This is one of the main reasons that have the Fusion 360 community expanding more and more globally.
Fusion 360 is updated every month. The good thing about this aspect is that, if an error occurs, it will be corrected quickly, and you also save yourself from the long and impractical updates at the beginning of the year.
Cons of buying AutoCAD:
It is a much more complex program, to obtain true competencies within it you must take courses or look for a good qualified instructor to explain and guide you during your first weeks.
To use it fully and get the most out of it you will need a powerful computer, do not assume that you will be able to shoot it on any computer, even if you meet the installation requirements, if you do not have the appropriate components The files will take too long to load, not to mention rendering.
You will need good monitors, especially very large ones. Otherwise you will have rapid visual fatigue, the complexity of the projects forces you to buy a good monitor to move forward with speed.
Cons of Fusion 360:
Fusion is versatile, yes, but simple. Once you increase the complexity of your 3D projects you will notice that the program loses the fluidity that characterizes it, it becomes considerably slower.
There are some functions that are not very intuitive compared to the rest of the program. In general, they are the most complex, such as 3d sketches, in this section the program does not stand out for its simplicity.
It lacks some compatibility with other programs and tools such as SOLIDWORKS.
Which is more profitable in the long term?
Profitability of AutoCAD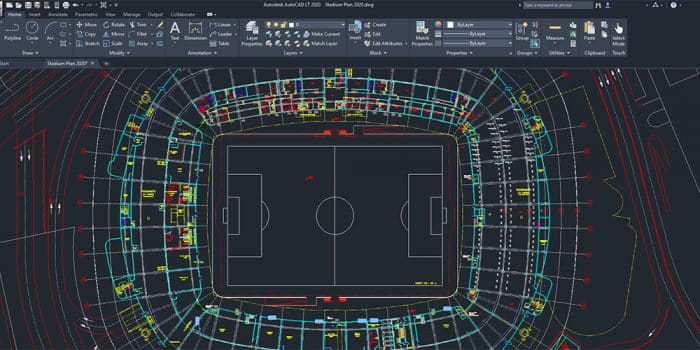 In this section AutoCAD is unrivaled, it is the only program with its characteristics that has been leading the market for more than 30 years. There are companies that live and work solely by and for AutoCAD.
In terms of profits, generates higher profits on a large scale and in the long term, but you will also need to invest time, dedication and money. If we do a survey in the market, most companies will not hesitate to show their happiness with the profitability of this product.
It generates more annual maintenance costs, by having updates only once a year.
Profitability of Fusion 360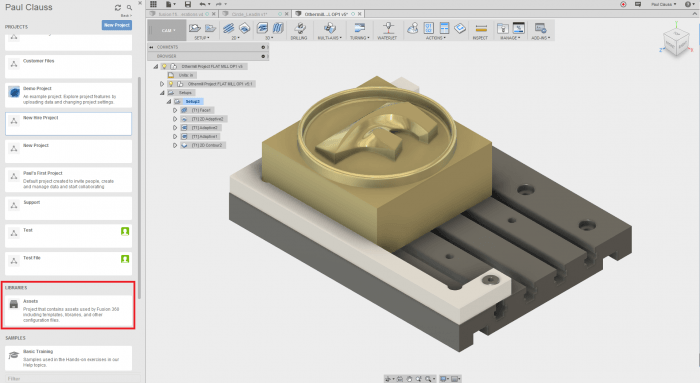 It is designed for individuals, with positive impacts on the productivity of medium-sized companies and unique users.
It can be profitable in the long term as it is compatible with 3D files generated in any other Autodesk software .
Best Fusion 360 Deals
Click here to see the discounts available in Autodesk for this month in Fusion 360.
Best AutoCAD Deals
This is the best offer of 2020 to buy AutoCAD software.
As we told you at the beginning, when comparing AutoCAD vs Fusion 360 what matters is to know what are you going to use it for? If you want a robust program for future and varied uses, the best thing is that you take advantage of AutoCAD's year-end offers. If you want a simple and inexpensive solution, download Fusion 360.