Welcome! You have come across the definitive and complete guide to activate Windows 10 without paying anything, using generic keys and commands. Activate Windonws 10 forever and completely legally.
In this article you will find all the ways to activate the different variants of Windows 10, such as Windows 10 pro, home and their respective 32 and 64 bit versions .
We know that this can seem complicated and that it is a headache when there is an activation problem and your computer is completely disabled Quiet! You will no longer have to suffer, just be attentive and follow all our steps to the letter.
We have studied all possible cases to simplify them in this guide with simple steps that will not take more than a few minutes of your time:
What are the ways to activate Windows 10 forever?
Basically there are two, it is very simple, you can use a digital license or supply a product key. In either case, installation is simple and efficient. All the examples that we will give you in this practical guide will be to activate the operating system through keys or licenses.
All the methods we use are permanent, your Windows 10 operating system will be activated forever, regardless of the version you have.
We can encompass the activation methods in two large groups, for each case there are several methods, you can try the ones that work best for you or the ones that are simpler:
First case, using the license:
In case you have a Microsoft account that has a license linked to it. This license is obtained by updating the operating system from a previous one such as Windows 7 or Windows 8. It is the least common method.
Second case, using an activation code:
This is a complex code that contains exactly 25 characters, it is supplied to you when you buy a copy of any of your original Windows systems.
So let's start our definitive guide to activate the Windows 10 operating system, whether you want to do it with activators, through serials, license generators, or any other free and legal method:
Methods to activate Windows 10 with codes:
Method 1: Find the Windows 10 key stored in the UEFI / BIOS
If you formatted your PC or had to reinstall the operating system, chances are now you're having trouble activating Windows 10 again. Quiet as long as your computer has had the operating system installed from the factory when you bought it, it will be easy to solve this problem.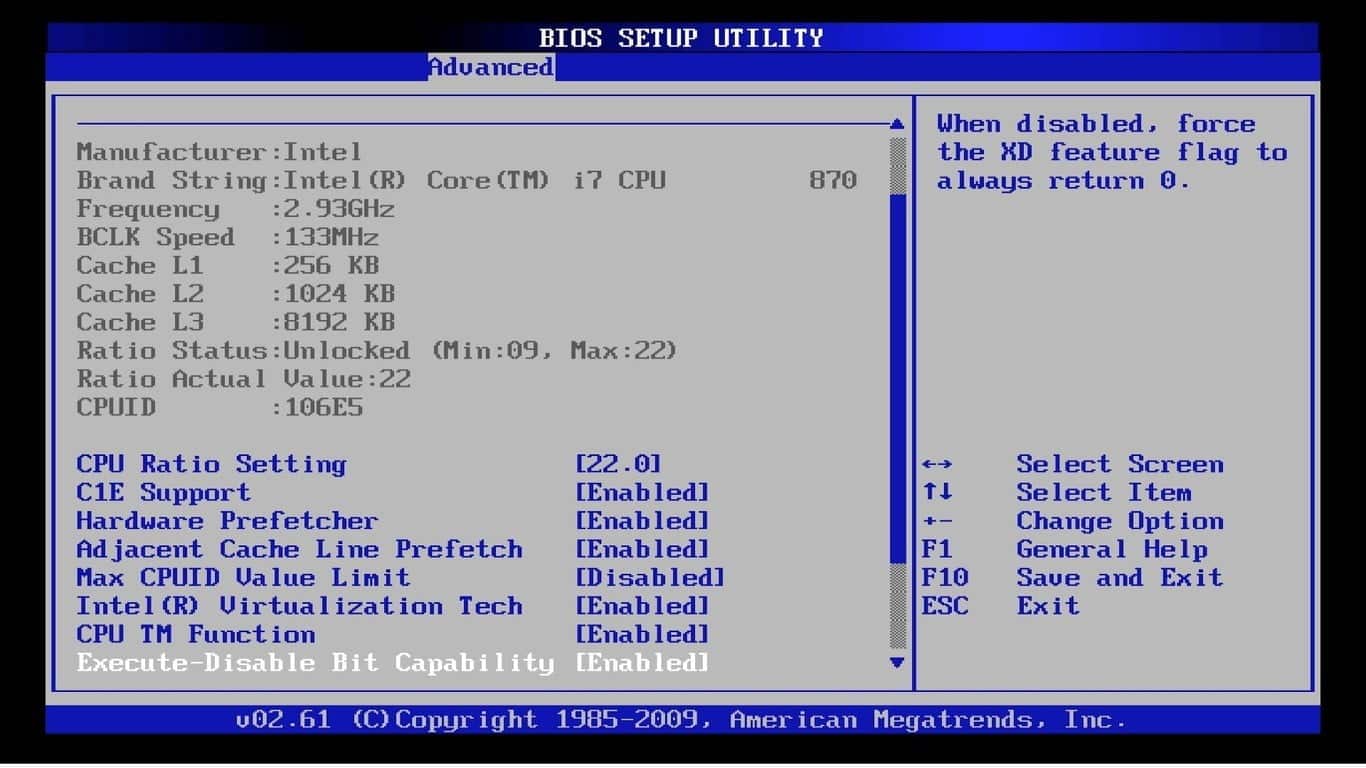 Originally, the activation serial for this type of operating system was included by its creators in a label that was pasted directly on the computer, whether it was portable or desktop. When technology started to advance, these types of methods were left behind and started saving licenses in BIOS or UFEI What does this mean? Before you get bored with technicalities what you have to understand is that there are ways to retrieve the license codes that are within your team. We teach you how to:
The two ways to recover the product key inside your laptop or desktop:
First way:
Using key recovery programs, once these programs are run you will have your free Windows 10 license back in no time.
Here we leave you a program that will help you achieve this:
You just have to run the program and wait to receive your activation key, it has no secrets.
Second way:
Run the CMD, which is the command console. In this case you will have to make sure that you are logged in as administrator and run a specific command for Windows 10:
The CMD (short for CoMmanD) is a Microsoft Windows program that interprets specific commands. To find it you must click on start, then go to "all programs", look for the link to "accessories" and you will find one that says "command prompt", the latter is the CMD.
Once you get the CMD, copy this command and hit enter.
wmic path softwarelicensingservice get OA3xOriginalProductKey
Remember that this trick will only work if the computer had the operating system pre-installed when you bought it, otherwise nothing will happen.
It is likely that if you download one of these programs, your antivirus will detect it as malicious and want to eliminate it. What we recommend before any alert is to listen to your antivirus. It is important never to install such a program if you do not have an antivirus taking care of your computer. This type of software can contain malicious virus-like codes that will leave your computer exposed.
There are other methods to activate Windows 10 or Windows 10 pro without programs, without using activators, they are the best to remove the "Your Windows license expired" sign and restore all the functions of the operating system.
We recommend using the following options before a activator for Windows 10:
How to activate Windows 10 for free without programs:
Continuing with our complete practical guide we will teach you how to activate Windows 10 without programs, in the event that your PC has not had the system previously installed, or if you do not want to use any internal function to reset it.
The first option is the keys to activate Windows 10:
The easiest way is access keys or activation, you can get an access key generator, or use generic keys that will give you the option to disable the watermark and the warning that Windows is not original.
Try to reset the operating system by copying and pasting these generic keys, remember that the activator will not let you paste the complete key, so you will have to copy it 5 by 5, or have it on a separate screen to check it.
You need to get generic keys to activate Windows 10 or Windows 10 Pro.
Check well what is the model of your Windows 10 operating system, copy and paste the key between the dashes (It will not work if you copy it completely, you have to copy 5 by 5). And let us know in the comments how it went, it's that simple.
What does Windows Insider mean and what is it for?
Windows Insider is a program from the Microsoft producer in which you can test preliminary versions of the operating system. You should not buy any license, the tests are completely free.
If you are in the Windows Insider program you will have the benefit of receiving Windows Update, with the latest Builds (New versions under construction) that the operating system has, in this case Windows 10.
If you join this program, as a thank you Windows will provide you a permanent license, without the watermark. But remember that you will be using a beta version, under construction, it may have bugs.
How to know if Windows 10 is already activated forever:
Regardless of which activation method you have used, you can check the activation process of your Windows 10 using various methods, we will explain the 4 that are simpler, you can try any and then tell us which one you used:
First method to check if your Windows 10 is activated:
Run the command prompt (CMD), remember that at the beginning of the guide we explain how to do it.
Type any of the following commands and press Enter:
SLMGR –XPR
slmgr.vbs / xpr
Then a pop-up window should appear indicating that the Windows operating system is permanently activated, depending on the language in which the system is configured, this announcement may appear in Spanish or English.
Second method to check if your Windows 10 is activated for life:
You will have to follow the following route:
Go to Settings (Windows + i), click activation and security, then activation.
Once you click on "activation" it will show what version of Windows 10 you have and its status. It should say "Permanently activated." If the information appears as we explain it to you, congratulations! You managed to activate your version of Windows 10 forever.
Third method to check if your Windows 10 is activated:
Open the file explorer.
Right-click on "This computer" and from the drop-down list select Properties.
Once you are in the next window, scroll down to the bottom and review the information on Windows activation , it should say "Windows is activated" right next to a link to the license terms.
Thanks to these legal methods to activate Windows 10 32 and 64 bit (all versions and editions), you can enjoy the different functions of the operating system, without any limitation.
If you used any of our legal combinations to activate Windows 10, 32-bit; o Windows 10, 64 bits , you will be able to navigate in all the functions of the operating system without limitations, without watermarks and without annoying sudden pop-ups.
The advantage of using our definitive guide to activate Windows 10, is that it will be forever, all our methods ensure a permanent activation that will not take you more than 5 minutes.
In case you still have doubts, here you will find a video that clearly and precisely explains how to achieve a correct activation of Windows 10.
To finish, we will leave you a section of frequently asked questions, remember that you can leave your contribution in the comments, or write if you have any questions.
Can you use Windows 10 without activating?
It certainly is possible. At the time of Windows 10 installation (regardless of the version you have) when you are asked for the license key you can click the "Skip" button, thus avoiding having to activate it.
However we advise you to read our guide and find the method that works best to activate your operating system. It will only take a few minutes and you will avoid all the restrictions that Windows may apply to you.
What are the problems of not activating my version of Windows 10?
You will have several limitations when using Windows 10 Home or Pro in any of its versions without activating:
The watermark: A watermark style text will always be present, which indicates that you need to activate the Windows 10 operating system.
Locked customization aspects: You will not be able to customize any aesthetic aspect of your Windows 10 or Windows 10 pro at all. That is, you will not be able to change the wallpaper, the theme colors or the home screen background. Everything will be boring and by default. If it is a work or office computer and not your personal computer, this will not affect you too much.
Of rest you will not have any other limitation, you can run the internet and install any type of program without any problem. The limitations will always be the same, no matter what version you have of Windows 10.
If it is not activated, will Windows 10 update?
Yes, if you have skipped the activation process, notifications will arrive with the new updates of the operating system. You should be able to download and install them without any problem.
Ready! At this point you already know everything you need to know about activating Windows 10 , if you reached this point and you still have doubts, or you could not activate yours, leave us a comment.
---
More articles of interest