Have they tried to deceive you? Did you know that the latest trend for cybercriminals is to try to scam you through your iPhone. Today we will briefly explain how to avoid the iOS crash scam and any other that tries to steal your personal data or your money.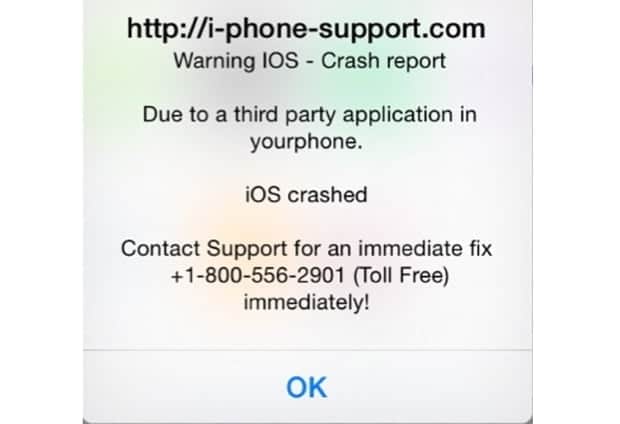 The process to solve the cause is fast, it will not take more than a minute to do it , the problem is that if you are already seeing the window that tells you that "iOS has crashed" it means that your iPhone is vulnerable. That is why we dedicate this article to prevention , we will also recommend cheap antivirus for iPhone.
First of all, it seems obvious, but if it goes without saying, remember, whatever happens don't click on the window!
Let's start to fix it.
What is iOS crash scam?
It is a pop-up window that seems legitimate, asks you to solve a problem since your cell phone seems to be blocked due to an iOS system failure.
There are several different versions of the messages for these pop-ups, but these are the three most common, of course, none of them are legitimate and have absolutely nothing to do with Apple.
"Warning! Report iOS Crash! Due to a third-party app on your device, iOS crashes. Contact support for immediate solution."

"There is a problem with your iOS settings. Call Apple Support."

"Warning! IOS Crash Report! Contact Customer Service Immediately"
These are pop-ups that cannot be dismissed while browsing in Safari, so they give the impression of being legitimate. The form of the scam is not new, the first time someone reported the problem was in 2014 , but in 2020 it seems that hackers are also bored in quarantine.
Attacks and attempted scams on iPhone owners have become popular in recent months, with a worrying surge in recent weeks, which motivated us to write this article.
How to avoid this and other scams?
The first thing is to identify the origin , this type of scams are possible thanks to pop-up windows that seem completely real How does Apple allow this? The point is that it should not, < strong> when it happens it is because you have a Malware-style virus lodged on your phone.
These viruses do not install themselves, possibly you entered a fraudulent source page, downloaded an App with malicious intent, or a contaminated file.
If you do not want to navigate the online world with suspicion, the best thing we can recommend is to download some reliable antivirus for iPhone.
Our personal recommendation is Norton , its price seems fair and affordable In addition, has all the strictly necessary protection services.
For example, it has a alert and blocking system every time you try to download an application for malicious purposes . In the same way, it works with web pages and files, it will not let you enter places infected with Malware.
Fix iOS crash scam:
These are the steps to fix the problem, but not the cause. To exterminate the root problem you need an antivirus.
Put your iPhone or iPad in airplane mode (It is very important not to skip this step)
Then go to Settings & Safari and tap "Clear history and website data"
Close Safari (Press the Home button twice and slide Safari up to close it).
Activate the signal again by exiting airplane mode.
Restart Safari.
The last thing you can do is block pop-ups entirely, although it's a bit radical:
Go to settings, then search for Safari and turn on the block pop-up switch.
If you don't want to block all the pop-ups from your browser, better download an Application to block pop-up windows Malware or Spam.
How does the iOS crash scam work?
Once the pop-up window appears and you click , you will call a conveniently free phone number for your location. You will be served by someone posing as an Apple service specialist.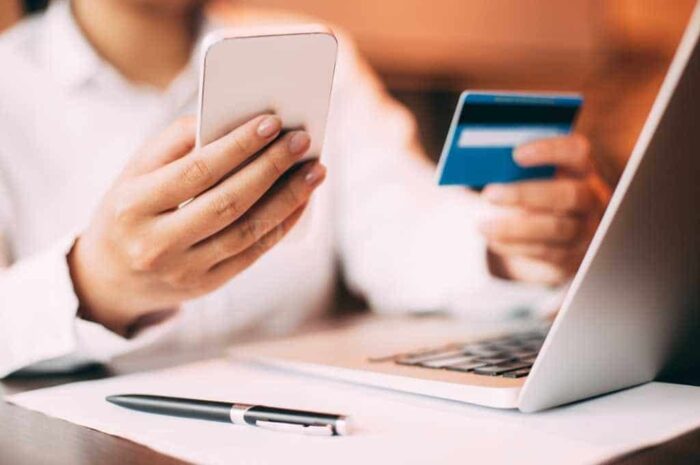 Of course the imposter will do everything possible to obtain your bank details with the excuse of making the pop-up disappear and "unlock your iOS".
The hook of the scam is a reasonable price, quite low, that you will have to invest to get your operating system that is blocked again.
As the amount is so low, users do not suspect … Until they clone their card or empty their bank account.
Best antivirus for iPhone:
The best thing you can do to prevent 2020 from getting more turbulent is install an antivirus on your iPhone , will help you not only with scams but with all kinds of insecurities that you are overlooking.
Do you connect to public networks such as cafes, airports or squares? … Many times we forget that our phones are as vulnerable as our computers to cyber attacks.
If you want to prevent them from accessing your personal information, photos, files or keys , the most sensible thing is to have an antivirus. As we told you before, the most economical and functional is Norton Mobile, we leave you here a little review about what it offers.
Wi-Fi Security for iPhone
It uses advanced analysis technology to detect and warn if the device is connected to a Wi-Fi network that is under attack. Cybercriminals spy on Wi-Fi connections to steal personal information, access other devices on the network, or infect them with malicious software.
Web Protection for iPhone
It helps you detect and avoid navigating to malicious and fraudulent websites when using your favorite browsers, applications, SMS and MMS services, email, and social networks.
Device security for iPhone
It alerts you when the operating system has vulnerabilities, so that you act promptly to protect your device against cybercriminals who intend to steal or control your personal information.
iOS crash scam info:
NAME
Apple iOS crash virus
TYPE
Malware
SYMPTOMS
Fake messages with alerts, pop-ups.
DISTRIBUTION
In downloaded programs or pop-up websites
VERSIONS
§ Fake tech support scams.

§ Scams on fake registration websites.

MAIN TACTICS
Scare or inconvenience the user into calling a number. Or register in a form.
ELIMINATIONS
Anti-malware tools typical of antivirus.
The best way to protect yourself and avoid the iOS crash scam is to be vigilant, double check before clicking on ads that look like notifications, be cautious, look for the manufacturers of the Apps we download, as well as the web pages we visit and the files we save … Or better, download a good antivirus for your iPhone.