Have you had a great time playing Factorio and looking for a game that entertains you at their level? Well, you've come to the right place. This time we bring you a complete list of games like Factorio, where your decisions have weight and the correct strategy will be the key to your victories.
Before you go for the list, check this guide about best gaming mouse pads, you gonna need good mouse for these games.
Factory Town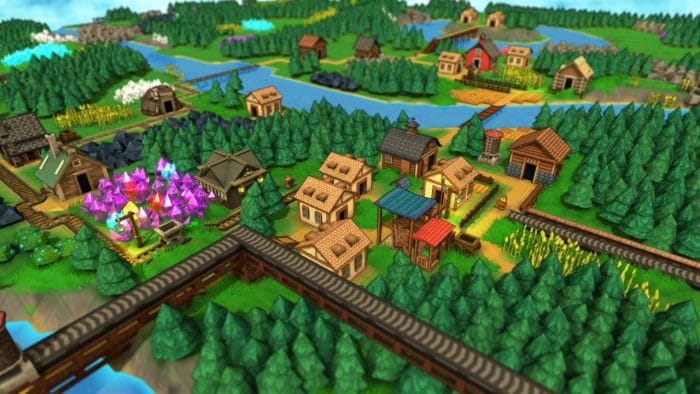 While it's still at Early Access , let us tell you, it's all worth it. You can build and improve your own village on 3D terrain generated by processes.
Research useful new technologies and conserve a good supply reservoir for your town using railways, conveyor belts and everything else you need to keep your citizens happy.
Stationeers
Another one of the games similar to Factorio with early access. Whether you want to play alone, or online with your friends, Stationeers puts you in charge of a station spatial.
In this station, you must take care of atmospheric processes, high-tech electrical and gravitational systems, space agriculture and many other aspects that, without a doubt, will keep you busy. Good luck with that!
Gunsmith
Are you interested in running your own weapons manufacturing company? Gunsmith , in early access, allows you to buy resources to produce a wide variety of military equipment and sell it to the highest bidder.
It will be your decision to be part of the good or bad side. It is your business. You can apply the well-known "Don't ask, just pay" strategy. In war, everything is valid.
Oxygen Not Included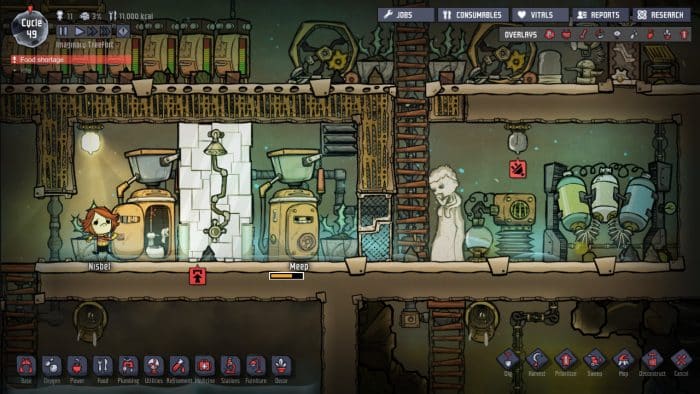 As in any of the games similar to Factorio, in Oxygen Not Included you will have to use the best strategy to Survive deep within an alien space rock.
In this station, you will have to live together with your team, where they will learn about science, how to deal with hostile life forms, and make space technology to overcome this challenge.
Factory Engineer
If product design is your thing, Factory Engineer will allow you to simulate the management of a huge factory , that makes various products to generate money.
As in any area of life, you will start with the simple and continue until unlocking technologies that will allow you to manufacture the most complex products.
Production Line
Would you like to run your own car factory? In Production Line, a economic simulation video game, your skills to manage an organization and undertake will be put to the test.
You will have to run an optimal production line, while you compete with other producers and at the same time try to make the most of your sales.
Judgment: Apocalypse Survival Simulation
As in other games like Factorio, in Judgment you will learn to manage, strategize and survive in a tense apocalyptic environment , which becomes more addictive the more time you spend on it.
You'll deal with a scenario where zombies wreak havoc, and your group of campers must build and defend a viable shelter to survive.
Satisfactory
Satisfactory is one of the Factorio-like games that handles factory building in the open world from the first person perspective.
You can play alone or with your friends while you enjoy building factories using all your creativity, exploring vast terrain and participating in combat on an alien planet.
Dig or Die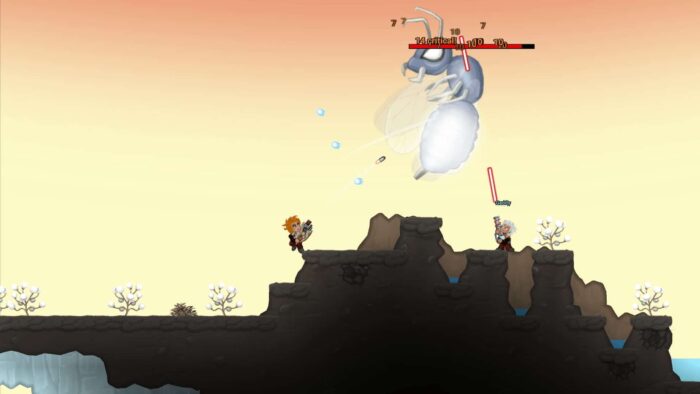 Do you like Factorio-like games that keep you on the edge of your chair? Dig or Die launches you onto a highly hostile planet full of creatures and a ruthless environment, where you must build a shelter and defenses with strength and intelligence, or you'll end up badly.
First Feudal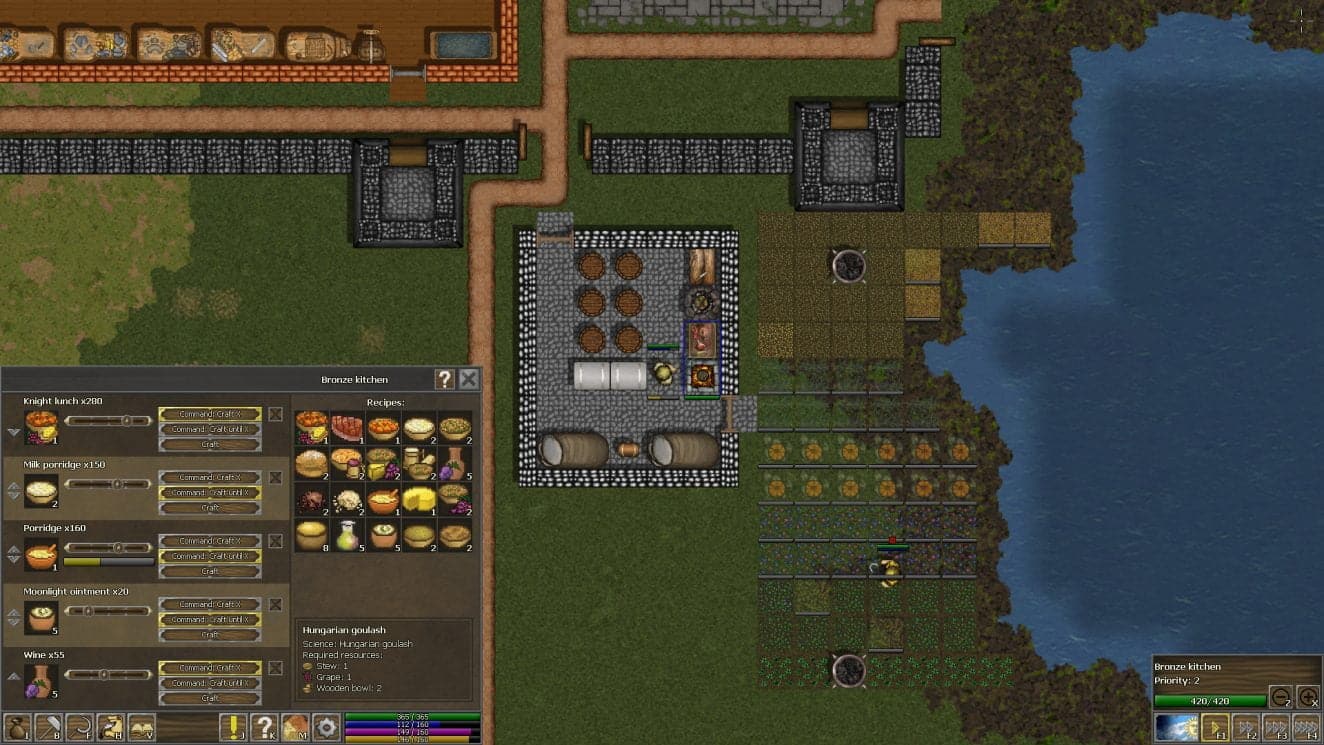 In games like Factorio, you never know what we can find. First Feudal contemplates a medieval fantasy plot where you will play a feudal lord endowed with brilliant strategy skills.
As such, you will have to develop the settlements to transform the small village into an incredible fortress to defend yourself from outsiders, take care of your peasants and build a powerful army.
Space Heaven
Although this is another early access game, at Space Heaven you can enjoy a space adventure without the same , together with a small group of people, to find a new home.
You will have the responsibility to take care of the needs of your crew and build ships to maintain living conditions in optimal condition, and explore the infinite universe.
Blueprint Tycoon
Build a settlement, collect supplies, and ensure the best resource management and operation of the place to get the most out of it.
In Blueprint Tycoon you will have to plan, create plans, analyze products, hire employees and ensure their happiness with decent salaries. Sound like real life to you? Most games like Factorio are.
Little Big Workshop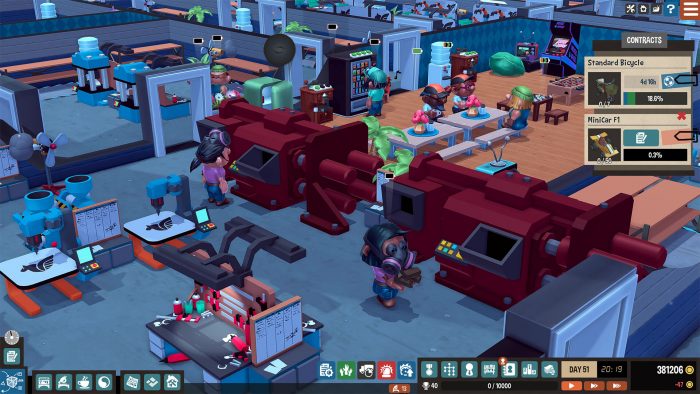 Do you dream of running a small startup in the business world? In Little Big Workshop you will have to make your way through this uncertain and overwhelming terrain.
You will learn to develop leadership skills, empathy and make important financial decisions, with which you will gain more clients. In addition, you must take care of the delivery times of their orders and cultivate the relationship so that it prospers and your finances improve.
RECOG The First Wave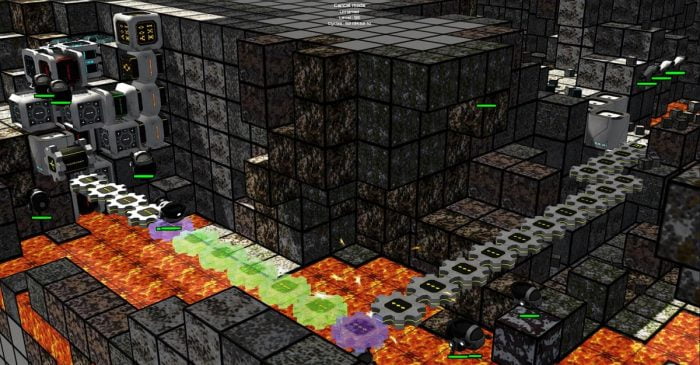 With creativity and an entertaining strategy, RECOG The First Wave challenges us at its best. You will be in charge of defending your factory from an implacable enemy who knows you like the back of his hand.
As you may have noticed, each step can be a false one if you are careless. Plan your movements carefully as each decision can lead you to an uncertain future.
Prison Architect Mobile
It may seem strange to you, but, as in some games similar to Factorio you can build and manage factories, spaceships and small civilizations, in Prison Architect Mobile you can manage a prison.
In it, you will house different types of prisoners, and you will take care of both the infrastructure and the security of your spaces. Without a doubt, a quite entertaining and complete mobile game.
Before you finish, remember to visit some of our most read articles:
We hope you have enjoyed this post and that you found the information you were looking for. If you think that we should update any information about Games Like Factorio or that we have made a mistake, do not hesitate to write to us!