Exploring space has never been as incredible as what we experienced with Commander Shepard. The adventure does not have to end yet, there are endless universes to explore and aliens to meet. We present you some games like Mass Effect that will make you travel thousands of light years.
There are several of us who spent hours exploring Mass Effect, we had unforgettable experiences from sex with our partners, dynamic combats, to explorations in desert planets, with snowy mountains, or leafy that reminded us of Avatar.
You are probably one of those who have played the original trilogy and when you arrived in Andromeda you were surprised that EA had forgotten to pay its animators because they had made such a piss. </ span>
But all is not lost, we bring you 7 games that are similar, interesting and just as fun as Mass Effect. Which had to go through Shepard's approval so they could get here.
Dragon Age: Inquisition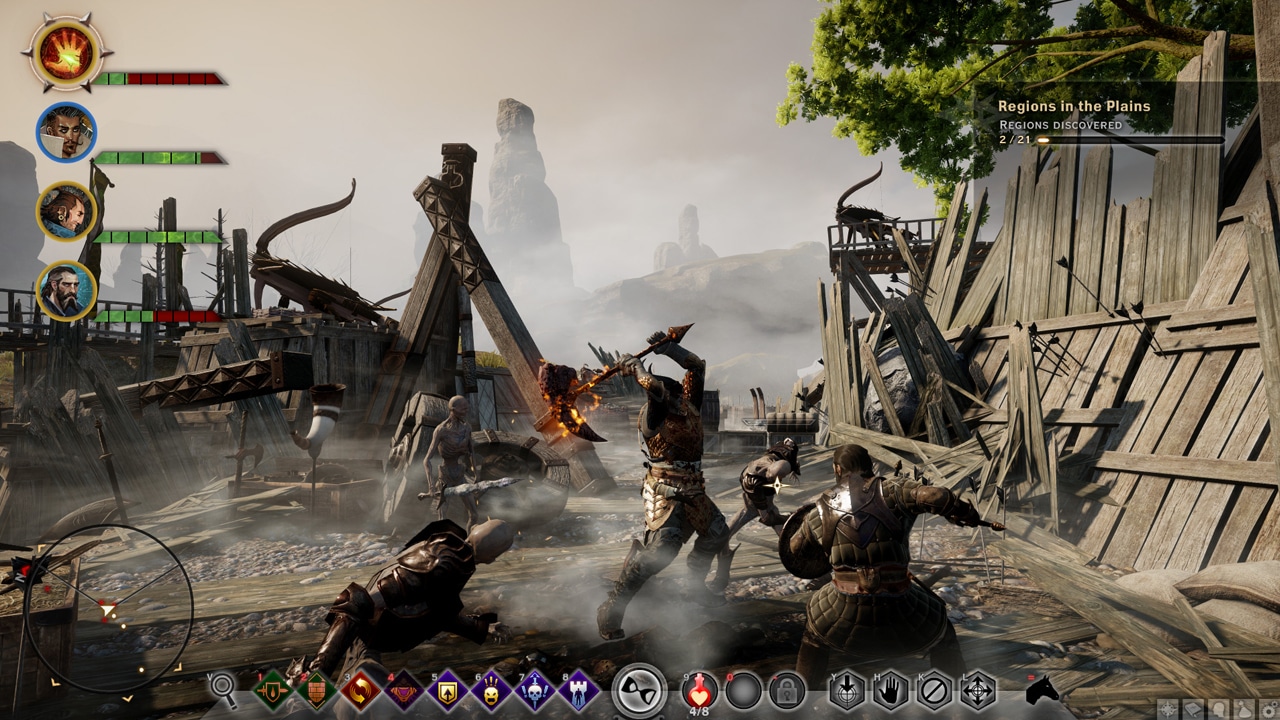 Let's start with Mass Effect's sister saga, Dragon Age, the "my face is tired" survivor.
It brings us a fantasy version of Mass Effect, with unusual characters, drama, customizable powers or attacks and a large number of missions. < / b> In simple words, a fantastic RPG world.
If you have not been able to play as a Krogan in Mass Effect, in Inquisition you can choose a Qunari, horned beasts who work as mercenaries who are faithful to their religion.
We may not have been the most popular of the party, but at Inquisition parties you can be "the life of the party".
You can also change gender just like in Mass Effect, isn't that great? I guarantee that you won't be bored for a second with Dragon Age: Inquisition. It is of complete quality!
Faster Than Light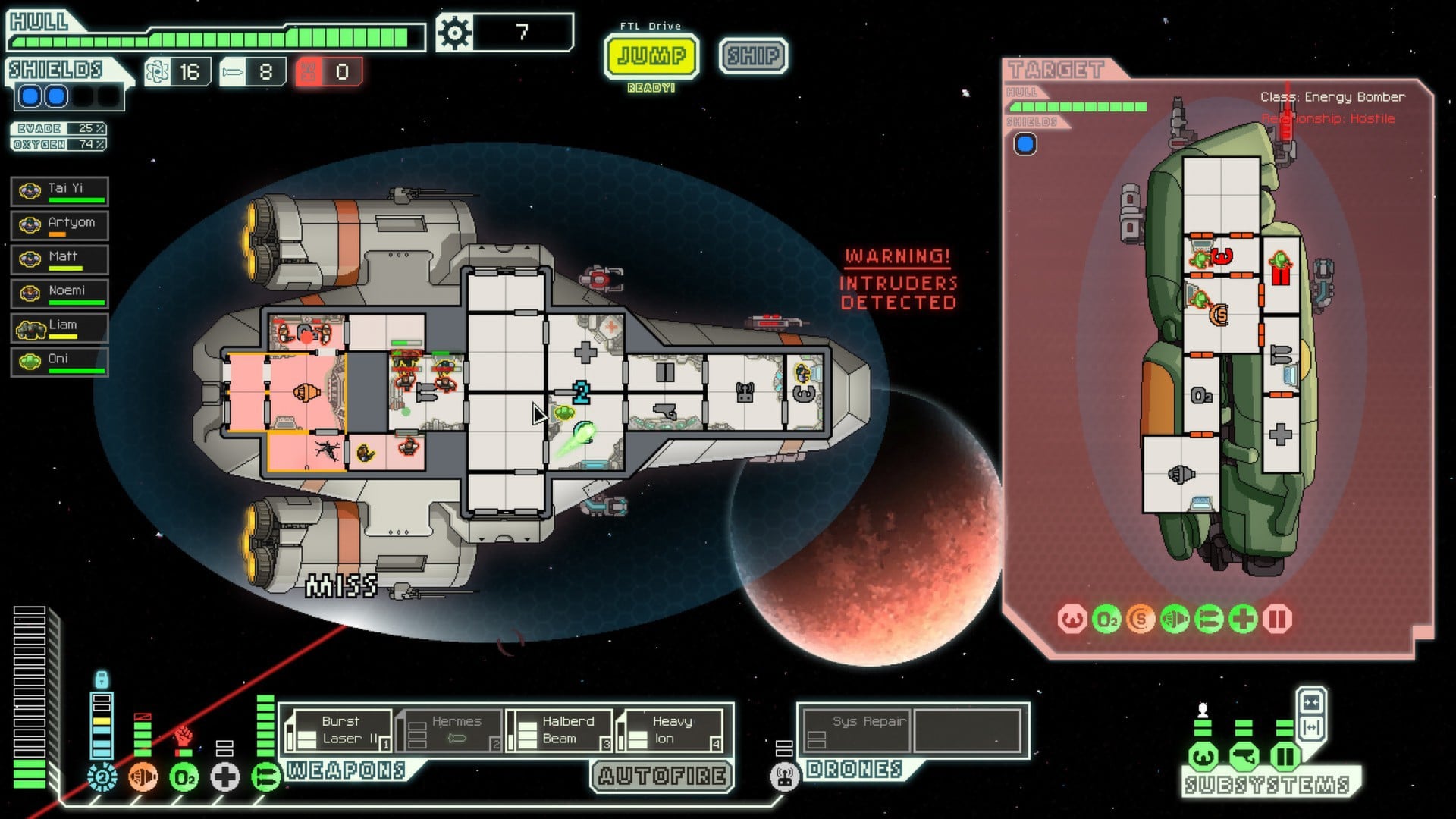 At first glance it may seem that it has nothing in common with Mass Effect. However, this video game almost has all the qualities that we love about Mass Effect in a unique 2D package.
You will be the owner of your own spaceship, you will take care of your crew and you will meet aliens, who will try to put you in trouble.
But the main reason to include it in this list is because of the decision making that one must choose. It is obvious that in this game they are more common and, to a lesser extent than those that Commander Shepard had to do. Something to highlight is the exciting script they used, to recognize that they have worked hard.
Borderlands 3
All of us at some point have been in a toxic relationship, be it with our partner, with friends or with a character from video games. Somehow, Borderlands has earned this love-hate title on the internet.
However, I must admit that Borderlands 3 is incredibly phenomenal at level general. Do not overlook the fact that it is an action, science fiction and role-playing game, but it also allows us to meet new planets, cross walls and face insane aliens.
You can also return to your spaceship to reconnect with your friends and allies. I guess we all need a place to always come back to, right? Except for your ex.
Deus Ex: Human Revolution
In this game you get flooded with bullets with Adam Jensen, there is good interaction with the characters, complicated decisions and a few slightly weird animations. Doesn't it remind you of a game already mentioned?
Deux Ex: Human Revolution is not an originality or the masterpiece of the century, but earned the credit for the quality of its script, gameplay and the construction of the world all make it addictive.
If you are one of those who enjoyed Mass Effect because of the story and the combat, you will definitely like Deus Ex: Human Revolution.
Shadowrun Returns
Does anyone else remember the Omega space station? The one that was abandoned with neglected streets, mercenaries, alien prostitutes and the nightclub that any of you I wish I could get into real life Well, here it is.
Shadowrun Returns is a product of the fusion of cyberpunk, science fiction and fantasy. Something strange, right? but it works in its entirety. The dialogue and rough tone is what reminds me of the strongest moments in Mass Effect.
Although the combat mode is turn-based, you have more powers and abilities to play with than Shep himself.
Either way, Shadowrun Returns won't disappoint as it has a fascinating script, strategic gameplay, and the fun you'll find in the new Omega.
Prey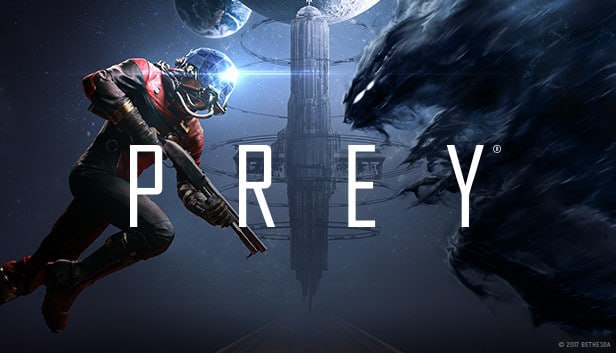 Prey is more of a sci-fi survival first-person shooter . It may be more like Bioshock than Mass Effect, but there are 3 good reasons to play it.
The first one is because it has a story that you freak out about. The second for the complexity of the combat, tense and customizable. Finally, for the situations that will put you in trouble since it will be at stake: the right thing or the most effective. Do you think the end justifies the means?
It will be incredible to explore the gigantic space station in search of ammunition and supplies, you will discover the secrets behind the chaos and everything will be exceedingly exciting.
Did you also like the most screwed up battles in Mass Effect? ​​ , then Prey is the perfect choice for you.
Rage 2
To be honest, this latest game may turn out to be the black sheep of the flock. Even so I decided to include it, have you ever wanted to hit someone with such violence that you could see the eyes slide from his face? Well, Rage 2 has it. 
The plot is good, even though the world seems uninhabited and abandoned. However, fights with mutants and grotesque violence make it a gem. It has happened to them that they feel that enormous satisfaction when killing in mass and preventing our enemies from managing to dodge the attacks, exactly that is what Rage 2 brings you, but raised to the square root of infinity.
The animations and details of the deaths are absolutely epic. You also unlock new abilities, first-hand weapons and come across disturbing characters who improve the game experience.
Before you finish, remember to visit some of our most read articles:
We hope you have enjoyed this post and that you found the information you were looking for. If you think that we should update any information about Games Like Mass Effect or that we have made a mistake, do not hesitate to write to us!