Despite being a relatively short game, Firewatch intentionally handles well the sensations it leaves us. It raises a story that takes quite a few turns, and deals with topics such as relationships, love, loss and fear, so there are few games like Firewatch.
Its crimson sunsets will soon captivate you, and at the end you will have the need to find games that fill that warm void. That's why we've brought for you a list of top best games like Firewatch for you to have a great time. Are you ready?
Gone Home
Gone Home knows how to take the elements of mystery and exploration and merge them into an interesting story, just like other games like Firewatch.
However, instead of getting to the outside world, this video game places us inside a house with so many rooms and secrets to discover, that for a moment you will forget that it is just a house.
History sends us back to 1995, in which we are supposed to return home after a year of travel, and realize that everything is empty. Our family? Missing.
On your tour of the house, you will have to review every corner and detail, discover notes and messages, listen to tapes and answering machines. Basically, anything that gives you a clue to find your family.
If you like mystery and thorough exploration, Gone Home is definitely for you. Take advantage of it being available on multiple platforms: PC, Xbox One, PS4, and Nintendo Switch.
What Remains of Edith Finch
Another title among Firewatch-like games that puts us in an emotional situation that we might not have expected. Of course, we're talking about What Remains of Edith Finch, available for PC, Xbox One and PS4.
In this title, we will take on the role of Edith Finch, a woman who returns to her family home after her mother's death, in order to remember her loved ones and their deaths.
Edith Finch is the last in line with the Finch family to carry a curse that causes all but one of the members of each generation to die unusually.
The story of each family member takes shape through a set of memories that are presented to us in each room of the house, from a first-person perspective.
Some stories and the deaths of these people will leave you an emotional mark, because they are very real and moving. If you're looking for a video game that leaves a unique impression on you, as with most Firewatch-like games, this title is for you.
The Vanishing of Ethan Carter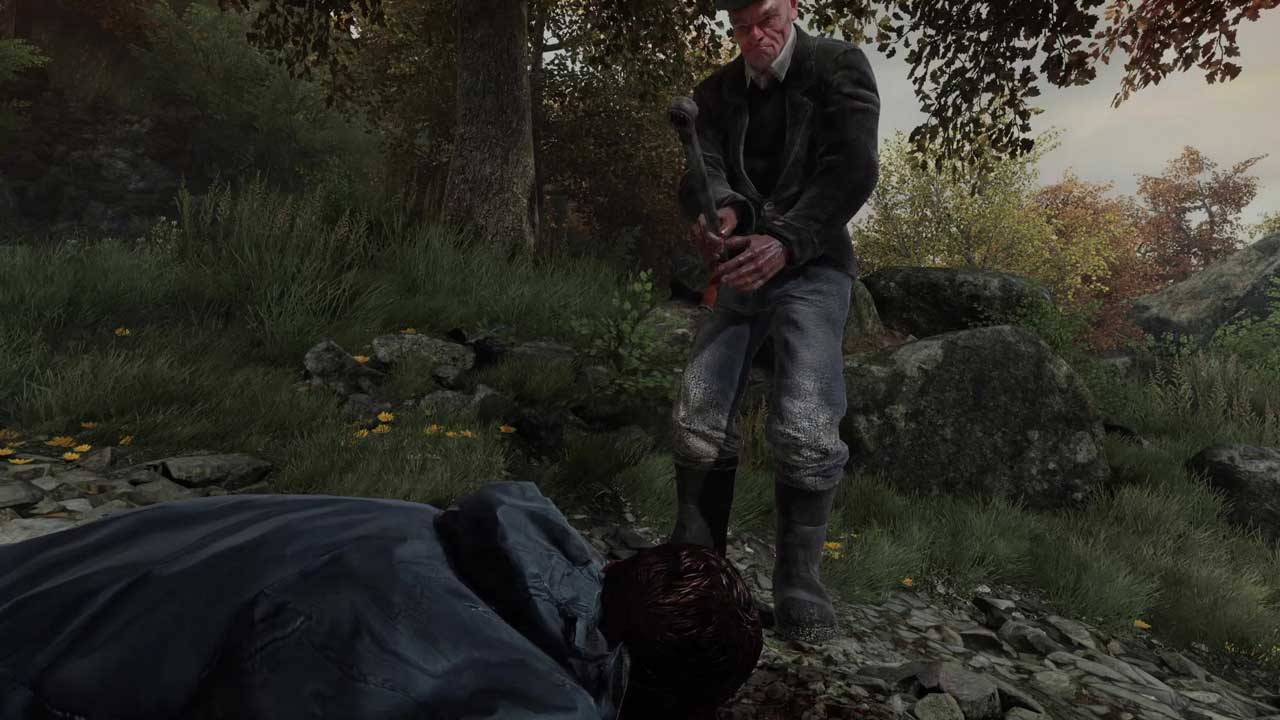 The Vanishing of Ethan Carter is a storytelling-focused exploration game for PC, Xbox One and PS4. You'll take action as Paul Prospero, a detective who receives a disturbing letter from a boy named Ethan Carter.
What you don't expect at first is that Detective Paul has a supernatural ability that makes it possible for him to communicate with the dead.
Thus, he ends up realizing that what seemed like an attempt to find a missing child is actually a murder investigation with more cloth to cut than he expected. Can you uncover the secret that keeps little Ethan's death? It'll be your job to find out.
Oxenfree
Oxenfree is a supernatural story thriller, available for Xbox One, PlayStation 4, Switch, and PC consoles.
As in many of the games like Firewatch, you'll play a character whose responses to dialogue, and their decisions profoundly affect the way the game unfolds, its relationships with other characters, and so on.
In this case, you will be Alex, who travels to an island with his half-brother Jonas. His idea? Throw a party in this paradise place in the company of your friends. The setback? Alex ends up opening up a ghostly gap.
This event ends up separating the group. Therefore, you will have to unravel the mysteries of the island and understand its history to understand how to get everything back to normal. Do you think you can make it? We'll see.
Life is Strange
Life is Strange is an episodic video game that focuses on history, developed for PC, Xbox One and PS4. In it, we play an 18-year-old named Max Caulfield, 18, who returns to his hometown to start his course at Blackwell Academy.
Like any teenager, Max finds it difficult to adapt to this city and his high school, especially since he hasn't eded to his friend Chloe, a rebellious girl, for many years.
After a miserable event involving Chloe, Max realizes that he possesses the ability to return time. This will be the main mechanics that we will use in the game to solve puzzles and evaluate the different possible results of giving different answers to the dialogues.
Life is Strange shows many twists, mixed emotions and disjunctions that will cause you shock and intrigue at similar levels. Are you willing to find out what you can do with your new powers?
Before you finish, remember to visit some of our most read articles:
We hope you have enjoyed this post and that you found the information you were looking for. If you think that we should update any information about Games Like Firewatch or that we have made a mistake, do not hesitate to write to us!