Has Darkest Dungeon been your favorite game for a long time and would you like to try a similar one? You are in the right place. We have managed to collect a series of games like Darkest Dungeon -or at least inspired by it- so that you can decide for yourself which of them will be your next addiction.
The titles have been chosen based on group management, turn-based combat, exploration and barracks management, among others. Without further ado, let's get started!
Warsaw
Warsaw is one of the games like Darkest Dungeon that most resembles it in terms of handling and playability. Your adventure will take you to gather a group of soldiers, each with their own class and independent development of skills and characteristics, in order to liberate Warsaw.
Keep in mind that all efforts are concentrated on the management of the resistance shelter and the maintenance phases.
Mad Crown
Mad Crown is an RPG that will force you to use bold, meticulous tactics, and limited resources, < / strong> to combat an implacable force coming from the dungeons of this mutated world.
Set in a retro-futuristic post-apocalyptic world, you will play an explorer whose goal is to find the legendary crown. Do you think you have what it takes to get it?
Mistover
Another one of the games like Darkest Dungeon that could not be left out of the count is Mistover . Among the elements that stand out the most for their similarity, we have the possibility to explore dungeons, forests, mountains, lakes, cities, castles and cathedrals.
Of course, be careful with every decision you make, because every wrong step can lead to doom.
Vambrace: Cold Soul
In terms of RPGs inspired by board games and other video games like Darkest Dungeon, Vambrace: Cold Soul is one of the darkest.
In this story, we learn that the city of Icenaire has fallen prey to the curse of the King of Shadows, causing a relentless winter, and the return of the death of its inhabitants in the form of enraged specters.
It will then be your job to make the right decisions to save your team and fully prepare for the battles.
Without Slayers
Among the games similar to Darkest Dungeon, Sin Slayers is one of the darkest RPGs. Made in Pixel-art, this incorporates turn-based combat and mythical scenarios reminiscent of other epic games.
You will have at your disposal twelve heroes ready to battle and explore dungeons, with different personalities and backstory. They will be able to equip weapons and armor, accept missions, and more. Don't think about it anymore, you have to try it!
Iratus Lord of the Dead
When we talk about Iratus Lord of the Dead , we are practically referring to a tribute to Darkest Dungeon.
It is among games like Darkest Dungeon where we are placed in the role of the antagonist, in this case, Iratus, and we will have to escape from jail where they have locked us up for so much time.
In this process, we will go through dungeons, take turns fighting against enemies, build our own underground lair and improve our experience to get better weapons and armor.
Deep Sky Derelicts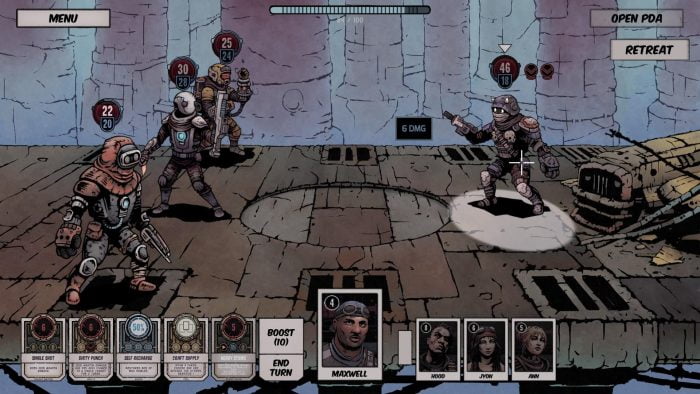 Among all the games like Darkest Dungeon, Deep Sky Derelicts is one of the few that borrows elements from games from cards. It is a turn-based RPG video game that will take us to explore shipwrecks in search of a greater reward.
It has two game modes, which are Story and Arena. In addition, we will have varied customization options for characters and teams, missions with different rewards based on difficulty, and a rich and interesting story.
Dead in Vinland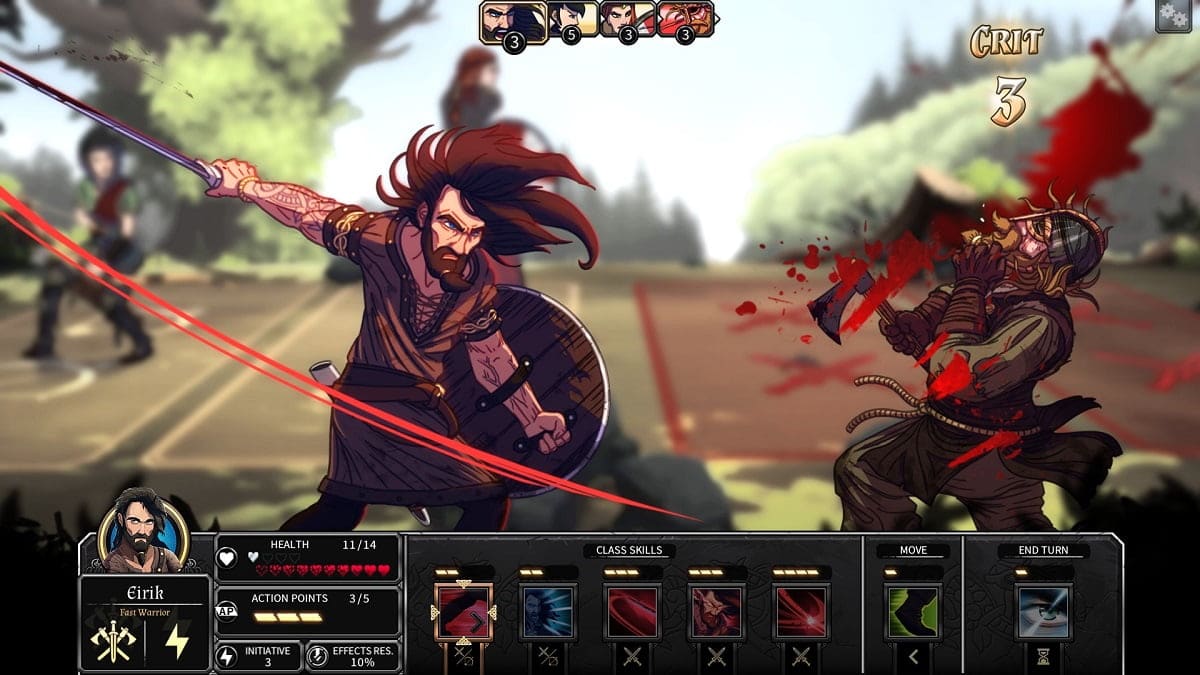 Dead in Vinland ranks among Darkest Dungeon-like games for its complete RPG system with turn-based tactical combat and great content.
Its survival management simulation includes a challenging campaign in which you can explore the island and seek your own adventure. As a leader, you will focus on the well-being and general conditions of your allies.
In addition, we must highlight the handling of the exploration phases, the development of your own refuge and its improvements as part of the similarities with Darkest Dungeon.
Vagrus – The Riven Realms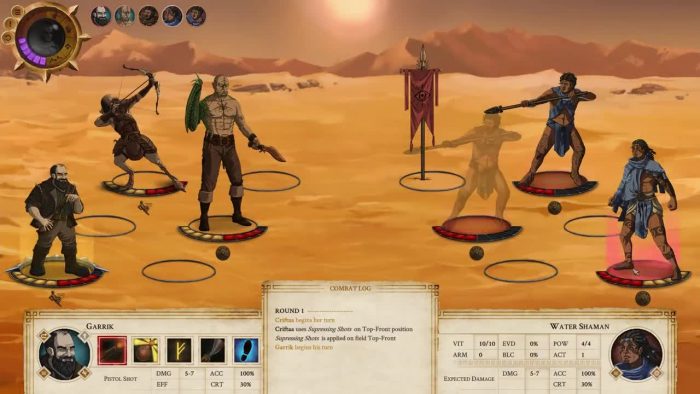 Vagrus – The Riven Realm s is a turn-based strategy RPG video game that takes as a setting a strange and dark continent in which you will lead a caravan that takes a travel company to all kinds of destinations.
In this process, you will be able to improve your soldiers, manage inventories, and venture into missions. You have an exploratory phase and another where you can get in touch with other factions and characters that will add emotion to the story.
Legend of Keepers: Career of a Dungeon Master
This is another of the games similar to Darkest Dungeon based on turn-based strategy in which you will fulfill the role of Dungeon Master. In this sense, it will be your responsibility to protect your treasures from the incursions of the heroes and stop them on their way to loot your loot.
In this game, available for Steam , you can run the dungeon as you please, hiring monsters to hinder the passage of heroes and prevent their assaults. Surely few games handle this particular point of view, but it promises to be fun.
Wasteland Raiders
Last but not least on this list of all games like Darkest Dungeon, we have Wasteland Raiders. It is a title still in development, which narrates the exploits of some survivors of an atomic disaster.
Your role as the ringleader of a cruel posta-apocalyptic band of bandits will be to build and manage your group of thugs as you organize looting, kidnapping, and onslaught against mercenaries seeking to stop your attacks.
Before you finish, remember to visit some of our most read articles:
We hope you have enjoyed this post and that you found the information you were looking for. If you think that we should update any information about Games Like Darkest Dungeon or that we have made a mistake, do not hesitate to write to us!