Spore is a simulation game to create and guide different alien creatures until they become intelligent, form their own tribe and you can root an entire civilization to colonize other planets. Cool, huh? Well, there are other games like Spore that we recommend you try. Ready for action?
Planetoid 3
First of all, we have Planetoid 3, a real-time strategy space video game in which you can train fleets of ships, improve the economy and even declare war or peace against others.
At the beginning, you will have to choose which race you want to play in order to expand your empire. You will be able to play in a randomly generated solar system, where two types of resources are managed: Energy, and Keldanyum.
Kerbal Space Program
This game posted at Steam puts us in command of an alien race known as the Kerbals. Part of its content is educational, as it consists of building a spaceship using the laws of physics and aerodynamics.
As with all games similar to Spore, this one allows to manage your troops, build rockets and aircraft, scan different locations with satellites and expand the scope of your expeditions.
It brings three game modes, the Science Mode, for spatial experimentation; the Career Mode, where construction and improvements are supervised, and the Sandbox Mode, to build any desired ship.
Thrive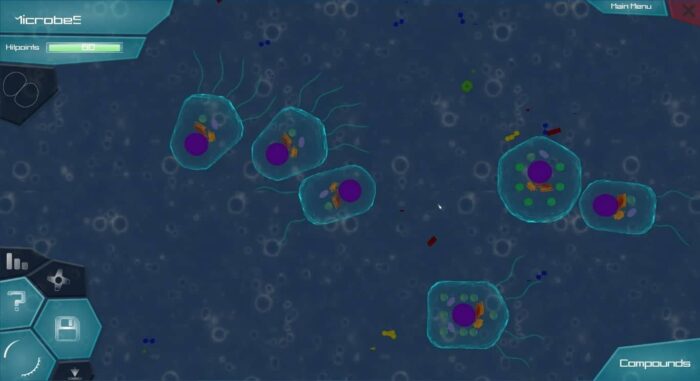 Thrive is a free open source game for Windows and Linux, so you won't have any excuses to enjoy it. Its main plot is evolution, and see how you progress from being a tiny unicellular organism, to becoming a being endowed with great intelligence and capable of dominating the galaxy with its advanced civilization.
In this case, you will act as the supreme creator. Most likely, this is one of the games similar to Spore most faithful to this one, or at least trying to be.
Flow
With a curious story behind it, Flow has grown from being originally a game of Flash older than Spore, all the way to Playstation 3.
It takes place in an aquatic plane in which you must raise and guide your own parasitic creature while it tries to feed on other microorganisms.
Part of the peculiarity of the game is that you will notice how you increase in size each time you eat one of these little creatures. It may not be as deep as Spore, but they share similarities at the beginning.
Eufloria
Released a few years after the birth of Spore, Eufloria is a real-time strategy game based on the Dyson's tree hypothesis, which dictates that a type of plant, similar to a tree, could grow on a comet.
Its story takes place in space, where your job will be to take care of the Euphorians , peculiar life forms that inhabit asteroids. With the shoots of these trees, you can form an entire troop to conquer other asteroids , thus discovering the mysteries of a disturbing threat.
Void Hunters
Although it is not as deep in history as Spore, Void Hunters is a multiplayer action game that basically consists of rescuing the remains of other spaceships and fighting against various opponents aliens in our road.
For the free version, there are three modes: War, Blueprint and Sandbox. Although it does not contemplate the idea of ??caring for and maintaining a single-celled organism, it is still part of the games similar to Spore because you can also concentrate on battles and build your warship with space junk.
Endless Space
Endless Space is part of games like Spore where you can fight space battles, although its concept is not as polished. Be part of the most famous empire building video games, putting you to choose between 8 types of civilizations to conquer the galaxy.
You will discover hundreds of solar systems, planets, resources, mysterious and strange scientific phenomena.
It is a war conflict in all its splendor where exchanges and diplomacy will be the basis of your relationships with others, as well as building a powerful army to eliminate your opponents.
Species: Artificial Life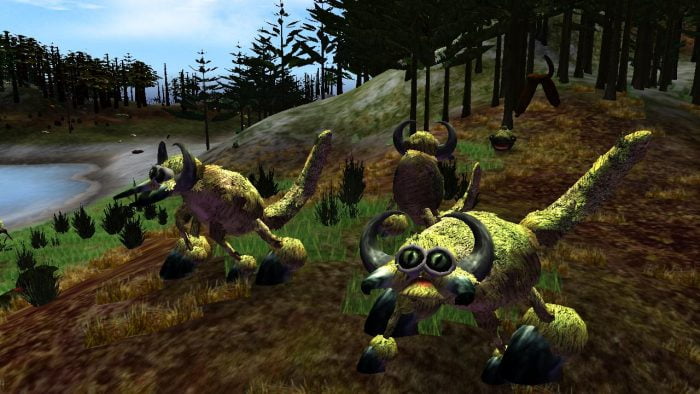 Were you looking for a game like Spore with a more accurate scientific foundation? Then Species: Artificial Life is your ideal choice. This video game presents the theory of evolution and how it has happened over 4 billion years, mentioning the principles of variation, mutation and natural selection.
You will be able to act as an observer or participate in the development of the different species during the game. Without a doubt, a real gem of a game.
Thus ends our compilation of top Spore-like games. Although none are exactly the same in principle and plot as Spore, most share visible similarities. Also discover these rpg games for low end pc.
Before you finish, remember to visit some of our most read articles:
We hope you have enjoyed this post and that you found the information you were looking for. If you think that we should update any information about Games Like Spore or that we have made a mistake, do not hesitate to write to us!