The genre of fighting video games will always have a very special place in the history of gamer culture. Mainly for having such successful titles as Street Fighter 5 and tier list that always seeks to renew itself to offer new adventures and experiences to players around the world.
That is why now we can enjoy the fifth installment of this saga that keeps the best fighters on the consoles captivated who are still seeking the title of maximum champion of Capcom. That is why at HDGamers we join the crusade for this great achievement by supporting you with our Street Fighter 5 tier list so that you can get the victories you need.
What is Street Fighter 5?
The first thing you have to know is that it is a fighting video game where you will have to defeat all the rivals that cross your path towards the title. Basically it continues to keep the main attributes of the saga that made it one of the most important in the gamer world.
However, street fights enter a new dimension with Street Fighter 5 by having new fighting mechanics as well as a series of new characters that will make you vibrate in epic battles alone or against players of Any part of the world.
What is the Street Fighter 5 tier list about?
In this sense, when considering the extensive catalog of options offered by Street Fighter 5 to choose a character; it is difficult to know perfectly the most important details of each one of them to make the best decision.
Therefore, HDGamers brings you the Street Fighter 5 tier list as a tool where you will know those data that will give you the best guidance to make your choice more complete or favorable for each battle.
How is the Street Fighter 5 tier list of HDGamers?
Now that we know what is the idea that makes this a great game as well as the basic concepts that make up the Street Fighter 5 tier list . It is time to talk, precisely, about how we have built this guide in HDGamers to facilitate your navigation.
In this order of ideas, we have decided to work focused on 4 aspects of vital importance for the development of a good fight that highlights RedBull on your website . In this way, we present you the most important pillars that you should consider to choose a good fighter.
Neutral control
It is the initial moment of any confrontation where each fighter studies in detail the movements and characteristics that his opponent shows . It is a fairly short period of time where each of them will seek to control the space to their own benefit to minimize the possible advantages that their rival has.
Consequently, we can say that it is the point where neither of them has control of the fight and that it can be repeated during several moments of the game. So it is important to try to get the most time in control to avoid giving your opponent an opportunity.
Tools necessary for success
Now that you know the advantages and disadvantages that the battlefield offers, it is necessary to know the movements of the characters since these so-called tools can make the difference at any time between victory and defeat.
That is why we have developed this Street Fighter 5 tier list in order to provide you with the best possible knowledge of them and thus choose the best options. So you can imagine that a good move at the precise moment of the meeting can change the trend or settle it permanently.
Pairings
This point consists mostly of trying to establish character crossovers that don't end up boring you in the game. Since if you use bad characters with each other, the result will be a bad encounter that ends up being detrimental to your game.
Therefore, after knowing the qualities of the characters that you will see later in our guide, try to avoid as many low-quality pairings in order to enjoy an incredible experience within this game.
Theft
The single word could make you think something bad. But the truth is that it has to be something that you have to learn to control since in neutral moments it could mean the end of a game.
This is about finding skills so specific that they make you detonate to maximum power and thus eliminate your opponent in a matter of seconds .So we could say that it is a quick and easy way to end a bad encounter when you have a character with a much higher level than the opposite.
After knowing these concepts that will make you understand a little the mechanics and moments of each game. It is prudent to begin to describe a little what each of the levels of this game consists of in order to begin to know the power that each fighter has.
Tier S
In this first segment of our Street Fighter 5 tier list you will find the best characters in the entire game. Basically we can say that it is the highest classification that a fighter can aspire to within our list.
This is because they have the best mechanics and combat skills that will facilitate, and to a great extent, your possibility of obtaining great victories and thus be able to get points that allow you to position yourself in a better way in each of the tournaments.
Tier A
Although the characters of this level in our Street Fighter 5 tier list are not as powerful as the ones we considered in the previous classification, that does not mean that they are bad options to play. In fact, they are great substitutes for S-level ones.
The reason for this is that here you will meet really powerful characters and with abilities capable of conquering any battle arena. On the other hand, these fighters can perform the same tasks to a degree almost as high as those previously shown. Consequently, the details that make them not have a higher consideration are minimal.
Tier B
The third and penultimate level of our Street Fighter 5 tier list brings us fighters who can offer you surprises, good and bad, at any time. So if you want to use any of these alternatives you will have to go with the knowledge that you will find an epic fight or a defeat of enormous dimensions.
However, they are not bad choices and in general, if they are well known and known to control them, they will give you the chance to find an advantage in certain situations. Therefore, it is not a good idea to discard or discard them in the first few changes.
Tier C
When we reach the last level of our guide, we could say that it is the worst of all, and in comparison it ends up being like that. But it does not mean that the characters that we classify in this level of our Street Fighter 5 tier list are completely disposable.
They can have skills and performances with the ability to grow considerably in some fights. However, from a more general perspective, you will always find better options for these tasks.
List of Street Fighter 5 Tier List characters
Tier S
G.
Rashid.
Chun Li.
Bison (Dictator).
Ibuki.
Zeku.
Abigail.
Tier A
Karin.
Urien.
Akuma.
Kolin.
Cammy.
Laura.
Guile.
Poison.
Kage.
Ed.
Necalli.
Mika.
Menat.
Gill.
Tier B
Zangief.
Falke.
Cody.
Honda.
F.A.N.G.
Birdie.
Sakura.
Balrog (Boxer).
Lucia.
Blanka.
Ken.
Ryu.
Sagat.
Alex.
Tier C
Description of the characters of Street Fighter 5 Tier List
G
The best way to start our tourgone by the best characters that make up our Street Fighter 5 tier list is with a fighter who earned his title as the best in the game. In this sense, we are talking about G.
One of the most complete and powerful characters in the entire game that you will always want to choose him in the first few changes. He is fast, strong, agile and with a series of tools and movements very difficult to overcome by any other member of this game. In addition, it has the ability to quickly exploit its rivals when the level between the two is quite uneven, so it will give you such quick victories that you will wonder if you are really that good.
Fighting style
All martial arts from around the world.
Occupation
World President.
Skills
Speed ​​reading.
Mental math.
RASHID
Rashid is one of the newest fighters in the game but was quickly able to position himself as one of the players' favorites . The reason for this is simple, it has a series of movements and abilities that make it one of the most complete options in the game.
And if we add to that his very high basic strength and speed values, we are in the presence of one of the most powerful candidates to qualify for any title.
Fighting style
Wind and Parkour.
Occupation
Mundane.
Skills
Puzzle solving.
CHUN LI
Now we turn to one of the longest-lived characters in the saga as Chun Li but who continues to offer all his power for the benefit of those who choose him. Although he is not a character that could always be kept at the top, his constant improvements have transformed him into one of the best fighters in the game.
Fighting style
Chinese martial arts.
Occupation
Interpol officer.
Skills
Shot .
M. BISON (dictator)
To talk about one of those who was once the final boss as Bison is to mention one of the most unbalanced characters in the game and we do not talk about his mental state precisely.
In this sense, when choosing it you will always have to bear in mind that it will offer you a power that is not comparable within the Street Fighter 5 tier list but at the same time, it is one of the weakest in defense. It is ideal for fights with opponents inferior to him who can finish quickly.
Fighting style
Psycho Power.
Occupation
Shadaloo King (leader).
Skills
Hypnosis .
IBUKI
Ibuki is one of the favorites of all fans of combinations and combos because of the ease that the game's master of mixing offers them. However, he remains one of the least explored characters in the entire game.
It may be due to its own complexity or due to the fact that has a very short margin of error . A situation that makes any mistake you make mean defeat in combat.
Fighting style
Ninjutsu.
Occupation
Ninja.
Student.
Skills
Quick eater.
ZEKU
Zeku is one of the pleasant surprises that last season of Street Fighter brought us thanks to its significant improvements over the previous one. In this sense, it now has a series of tools that make it a more complete character and a quite viable option for almost any player.
Fighting style
Bushin Ninjutsu.
Occupation
Ninja, 38th Grand Master of Bushinryu Ninjutsu.
Skills
Valuing antiques.
Eating fast.
ABIGAIL
Abigail is a character who takes time to be really competitive. If you can provide them with what is necessary to correctly develop all their skills, you can count on the maximum of their potential in your favor.
Fighting style
Described as "violent".
Occupation
Mechanical.
Skills
Car modification.
KARIN
The case of Karin is interesting because without having been a character with a considerable number of improvements, she did receive the best ones that transformed her from an option that borders on the average to a great alternative to play.
Fighting style
Kanzuki-ryu.
Occupation
Head of the Kanzuki Zaibatsu.
Skills
Esoteric arts Kanzuki.
URIEN
Like previous cases, Urien could be treated as one of those characters who always had the potential to be at least one of the best. Now, with its latest updates, it has finished exploiting its potential and now it is unknown what the ceiling it can reach.
Fighting style
Illuminati techniques.
Pankration.
Mysterious electrical energy.
Occupation
President of the Secret Society.
Skills
Genetic research.
All forms of combat .
AKUMA
Akuma was always one of the best fighters for his great precision in each of his attacks. However, he is still waiting for them to improve his defensive capacity to finish making him a true champion.
Fighting style
Satsuki no Hado.
Ansatsuki.
Occupation
Martial artist.
KOLIN
Kolin is still a really strong character, with terrible confusions in V-Trigger 1 and now he even has a one-button command as part of his V-Skill 2.
Fighting style
Systema.
Cryokinesis.
Knife blows.
Occupation
Personal assistant.
Gill's secretary.
Skills
CAMMY
After getting some significant nerfs in season four, Cammy regained a good chunk of his effectiveness in the latest patch. Like Akuma, he has a set of tools that will ensure that he is always quite strong. His V-Skill 2 seems to be quite useful as well, but it's still a bit early to tell the truth.
Occupation
MI6 Delta Red Operational (Current).
Fighting style
Shadaloo's fighting techniques (Shadaloo).
Special Forces Training (Delta Red).
Skills
Knife throw.
LAURA
A former champion who wants to revalidate her title. Always strong and fast, Laura will offer you a capacity for strategy and power that very few fighters on our Street Fighter 5 tier list can match.
Fighting style
Matsuda Jiu-Jitsu.
Occupation
Martial artist.
Skills
Producing static electricity.
GUILLE
She remains a solid and simple character who controls neutral extremely well, with her V-Skills and V-Triggers being useful, allowing her to tailor her approach to whatever the confrontation requires.
Fighting style
Martial arts.
Professional wrestling.
Occupation
Major in the United States Air Force.
Skills
Dardos.
Air Force Combat Champion.
POISON
The OTHER Capcom Cup winner! Poison initially seemed the weakest of the three Summer DLC characters, but it turns out that she may clearly be the best. Extremely good range, the best anti-aircraft options in the game, and deceptively terrifying damage.
Fighting style
Self-taught acrobatic combat.
Occupation
Wrestling Manager.
Valet.
Skills
Acrobatics .
KAGE
Kage is a character who won big in the season five patch notes! Better kickback jab combo, significantly better uppercut oki, V-Skill 2 with V-Trigger 1 is great and the target combo now hits when ducking.
Fighting style
Martial arts rooted in Ansatsuken, enriched by Satsui no Hado.
Occupation
Demonic martial arts.
ED
Another character who did very well in the season 5 patch notes and very similarly to Kage. Ed now has significantly higher combo potential with light attacks, more frames from his psycho punches, and a really good V-Skill 2 that helps with some of his weaker fighting.
Fighting style
Psycho Boxing.
Skills
Imitating Balrog.
Billia.
NECALLI
A consistently good character who never received many changes in the course of Street Fighter V's life, he has always been in a pretty good and strong position. With one of the best V-Triggers in the game and now another really good V-Skill, Necalli is still a strong character with almost every possible tool at his disposal.
Fighting style
Violent style taking advantage of the physique.
Skills
Animal possession.
R. MIKA
Mika was hit by a pretty serious nerf on her anti-air, robbing her of one of her most useful tools, but she's still an offensive powerhouse that can force a lot of 50/50 commando grab mix situations and her EX Brimstone still does it all. . Grip of damage.
Fighting style
Professional wrestling.
Occupation
Professional fighter.
Skills
Teatro.
Overeating.
Running on sandy beaches.
Finger curls.
Neck bridge.
Fight.
MENAT
A very good zoning character in a game that doesn't treat zoners particularly well. She has the tools to keep an opponent away and some awesome and tricky things she can do with her V-Trigger 1, if the player in control is good enough to pull it off! Her defensive options, however, are a bit lacking.
Fighting style
Fight with Soul Power and crystal ball.
Occupation
Fortune teller.
Skills
Divination.
Reading the crystal ball.
Dancing.
GILL
It's still a bit early to really place Gill, but a character with her damage output, potential for confusion, and parry will always be pretty solid.
Fighting style
Illuminati techniques.
Pankration.
Occupation
Emperor of the Secret.
Skills
Pyrokinesis.
Cryokinesis.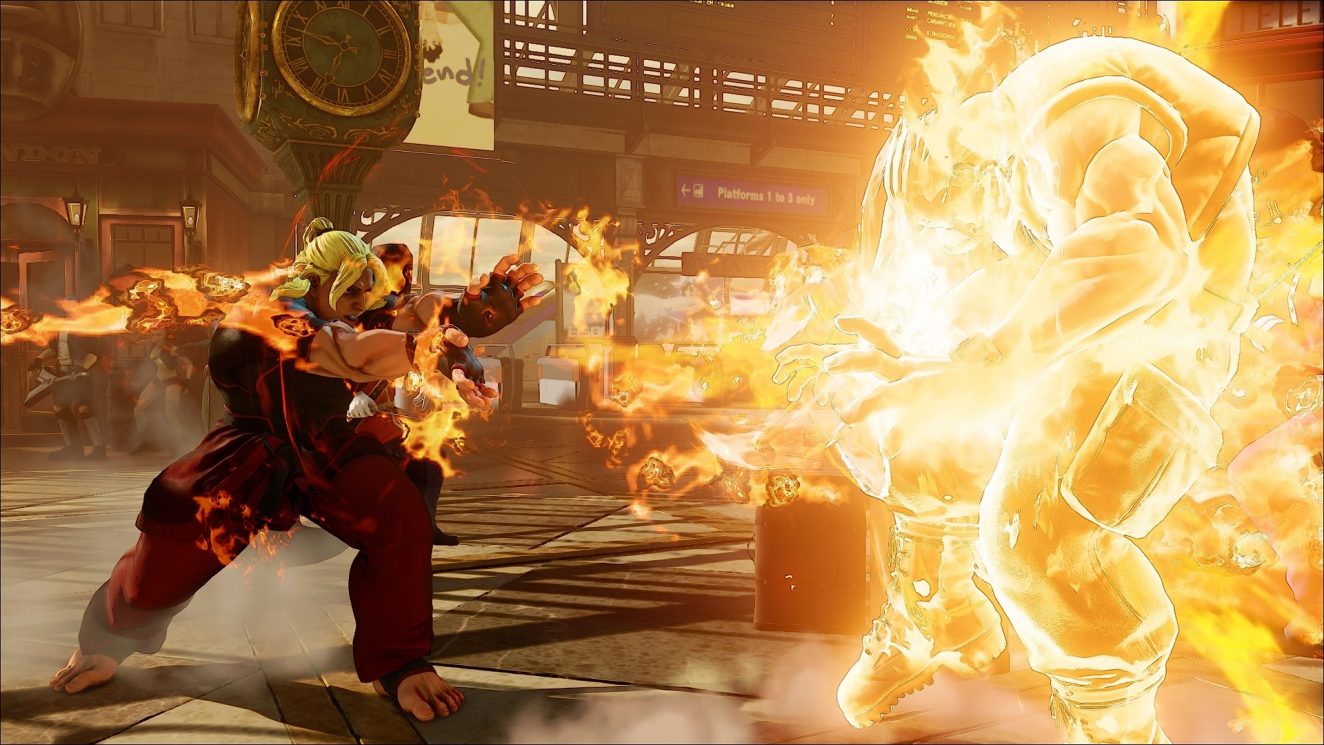 ZANGIEF
'Gief got some nice upgrades in season five and his new V-Skill 2 really helps in some of his bad matchups, but he's still very Zangief and if you can keep him away from you, he'll have a hard time getting it. Your best things go. It doesn't take much to spoil your day, sure.
Fighting style
Mix of Russian and American professional wrestling.
Occupation
Professional fighter.
Skills
Cold resistance.
Shots of vodka.
FALKE
An underrated character who can now, with some buffs in the season 5 patch, dish out decent damage and implement a really effective zoning game. She is also a real counter-pick if you are looking for a way to deal with the divekick characters.
Fighting style
Psycho Power and bōjutsu.
Psycho staff.
Occupation
Ed's assistant for Neo Shadaloo.
Skills
Cleaning, cooking.
Pole vault.
CODY
Her V-Skill 2 might get her up on this list with a bit more exploration, but Cody did pretty well in the season five patch and she's in a good spot now. More reasons to use your V-Trigger knife, but your V-Trigger pipe / command grip is still truly devastating.
Fighting style
Martial Arts.
Fight of the underworld.
Occupation
Mayor of Metro City (Current).
Skills
Knife tricks.
Escape from prison, easily removing the handcuffs.
E. HONDA
Honda is really flying under the radar right now. In fact, if there's any character on this list that might be incredibly underrated on the tier list, it's this Street Fighter sumo legend. Her new V-Skill 2 gives her access to some really big damage and her EX stomp is one of the cheapest moves in the game. It could be a real threat.
Fighting stylea
Japanese sumo wrestling.
Occupation
Sumotori (sumo wrestler, Ōzeki rank).
Skills
Being a cook.
Connoisseur nabe.
F.A.N.G
Another underrated character. He's suffered from a chronic lack of defensive options in the past and has no real way to deal with the pressure, but his new parrying V-Skill has at least given him SOMETHING to use in situations where he has to be defensive. . When a good F.A.N.G. The player gets his confusions and settings, he is a character that is very unique and very effective.
Fighting style
Chinese Kenpo.
Occupation
Shadaloo King (second in command, head of research).
Skills
Mix of toxins.
BIRDIE
Like Mika, Birdie was hit pretty hard by a nerf on his anti-aircraft, which was one of the best in the game in season four. It also got some nerfs on its buttons in neutral, as well as a really disappointing and seemingly useless V-Skill 2. Perhaps the biggest victim of the fifth season.
Fighting style
Fight in the bar room.
Professional wrestling.
Attacks focused on headshots and chains.
Occupation
Kanzuki Zaibatsu's bodyguard.
Skills
Gluttony, criminality.
Excessive heating.
Big heads .
SAKURA
A few small improvements have made her a much more viable character, with a recent win at Evo Japan making a lot of people think that maybe she's a little better than she really is. Far from the strongest Shoto, but clearly in a much better spot in season five.
Fighting style
Imitation of Ryu's Ansatsuken.
Occupation
Student (Pre SFV).
Arcade Manager (part-time, current).
Skills
Cook (relatively good at that).
English.
PHYSICAL EDUCATION.
Playing baseball.
BALROG (Boxer)
Definitely improved! His V-Skill 2 actually makes his worst match (Zangief) one of the best! His damage output is still phenomenal and can cover up some of his flaws, but other than that specific instance, he remains in a similar spot to last season. The terror of the second season of T.A.P is over!
Fighting style
Boxing "fight style".
Occupation
Shadaloo King.
Skills
Game .
LUCIA
Despite initially looking the best, he is probably the weakest of the Summer 2019 characters. Although he has many tools at his disposal, none of them are particularly prominent.
Fighting style
Kenpō self-taught and self-defense techniques.
Skills
Cook (very poor).
BLANKA
Perhaps underrated, Blanka has a lot of good tools, damage, and potential for confusion, and yet there are several characters who essentially do the same job only better.
Fighting style
Wild movement.
Electric attacks.
Occupation
Unemployed mascot / stuffed animals.
Skills
KEN
Ken's remaining players seem to have some success with his new V-Skill 2, but otherwise he sits in a similar spot to the one he did in season four. Some tweaks and improvements were received, but the only reason you'd choose him over Kage or Akuma is if you really like the character.
Fighting style
Ansatsuken.
Occupation
Martial artist.
Hotel magnate.
Skills
Cooking pasta dishes.
RYU
In the same situation as Ken, only Ryu got a really good buff for his V-Trigger 1 which makes him the powerful comeback tool he was always supposed to be.
Occupation
Wandering martial artist.
Fighting style
Ansatsuken.
Skills
You can sleep anywhere, hitchhiking.
SAGAT
Sagat is really good at what he does, which is controlling space with his Tiger projectiles.Shot and punish jumps with Tiger Uppercut. Unfortunately, most of the best characters have many ways to avoid projectiles.
Fighting style
Muay Thai.
Occupation
Martial artist (master).
Emperor of Muay Thai.
Skills
Hold your breath underwater (for more than 20 minutes).
ALEX
Once Alex messes with you, he can crush you in seconds if you make a couple of bad decisions. Unfortunately, despite getting almost every upgrade and a decent new V-Skill 2, they do better in matches you've already won and not better in matchups you lose.
Fighting style
Fight and kickboxing.
Occupation
Professional fighter.
Skills
New York pizza connoisseur.
Motorcycle repair.
Weekend carpentry.
NASH
Oh how the mighty have fallen! Once a proper top tier, Nash is now a character who just doesn't do anything particularly well, despite having quite a few good tools. A character who is outmatched, fundamentally, by almost everyone on the team.
Fighting style
Special Forces Training.
Special attacks that use your physical abilities.
Occupation
USAF First Lieutenant.
Skills
Harrier Maintenance.
Psychology.
Murder.
Sigil.
VEGA
It got a LOT of improvements to the Season 5 patch notes, including a new move, but Vega is still a character with a lot of bad matchups. You can be bullied, struggle to cope with pressure, and lack many of the tools necessary to be successful. Again, the tier list isn't as big of a gap from top to bottom as many other games, but life for a Vega prime is still a struggle.
Fighting style
Spanish ninjutsu.
Occupation
Shadaloo King (Ninja).
Skills
Attached to the walls.
DHALSIM
A look at the season five patch notes would give you the impression that Dhalsim is much better now. Unfortunately, like Alex, Dhalsim has been given tools to aid him in matches where he did not need help, while many of his worst matches have received buffs or, in Zangief's case, a V-Skill 2. which gives' Gief a chance to fight in a notoriously one-sided fight! Dhalsim didn't really improve, while everyone else improved at least a little.
Fighting style
Esoteric yoga.
Occupation
Yoga teacher.
Skills
Sermons.
Preaching.
Disinterest.
Mind reading.
Last observations about the Street Fighter 5 tier list
Now that we know all the secrets of these characters thanks to this Street Fighter 5 tier list we could say that we are done with this tour. However, we can make a few recommendations to help you improve your experience in the game.
In this sense, the best thing you can do if you are a complete newbie in this saga is to practice with the characters of a relatively high rank. In this way, you will be able to familiarize yourself with the mechanics of the game and thus go on to train with lower-ranking fighters.
Before you finish, remember to visit some of our most read articles:
We hope you have enjoyed this post and that you found the information you were looking for. If you think that we should update any information about Street Fighter 5 Tier List or that we have made a mistake, do not hesitate to write to us!